Concerned that you're losing more hair than usual lately? Experts say that it might be the result of the shampoo you're using! "An ideal shampoo for thinning hair needs to not only improve the volume of your strands but also encourage growth and circulation of hair follicles," New York City dermatologist Neil Sadick explains to Insider.
In fact, most dermatologists urge those suffering from thinning hair to swap their go-to shampoo for an antioxidant-rich formula instead. For Dr. Sadick, he says that the Nioxin System 2 Cleanser Shampoo is the best shampoo for thinning hair.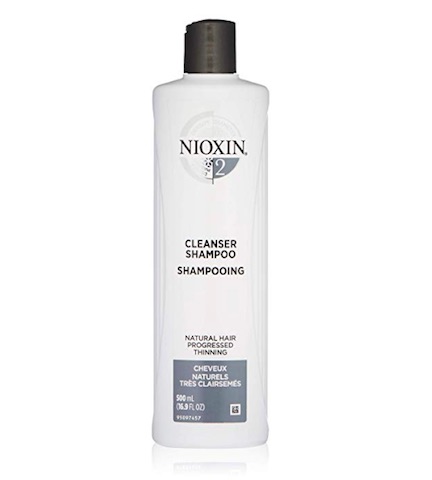 TRY IT: Nioxin System 2 Cleanser Shampoo ($28)
Shutterstock
"Antioxidants such as vitamin E and ginseng are beneficial to promote hair growth because they reduce free radicals from sun, stress, or overprocessing and have anti-inflammatory properties," Dr. Sadick explains.
He also lists botanicals as another important antioxidant-rich ingredient that should be featured in thinning hair shampoos for their role in stimulating blood flow and promoting hair growth.
Shutterstock
If you're looking to strengthen your strands, Dr. Sadick says it's best to choose a shampoo that's fortified with hair-healthy proteins like amino acids and biotin.
"Amino acids provide the building blocks to build new strands, while biotin, part of the B-vitamin complex, is required by hair to metabolize amino acids and can help strengthen hair," he continues.
Shutterstock
Good to know! Once you've found the right shampoo for your hair, Dr. Sadick suggests phasing out all hair care products that contain harmful ingredients to protect your strands. He urges those with thinning hair to avoid "products with dyes and preservatives, like parabens and synthetic fragrances" for their weakening and drying effect on hair.
SheFinds receives commissions for purchases made through the links in this post.