Acne isn't fun at all. And if you suffer from acne and breakouts, you know that it's not always the easiest to treat. According to board-certified dermatologist Cynthia Bailey, M.D., an effective acne skincare should include acne-fighting ingredients like salicylic acid, glycolic acid or benzoyl peroxide as they penetrate deep into the pores to unclog them and free them of dead skin cells, makeup, excess oil, and bacteria.
This is especially true for your cleanser. "Acne cleansers with these ingredients will gradually unclog pores, reduce the size of existing blackheads and slow or stop the formation of new ones," she says. "Benzoyl peroxide is also the best ingredient for treating the acne-causing bacteria called p. acnes. In fact, study after study continues to show that benzoyl peroxide is more effective than prescription topical antibiotics at treating p. acnes."
Looking for a new cleanser to add to your skincare routine? Here are some of the best dermatologist-recommended products that are guaranteed to help clear acne and help reveal a flawless complexion: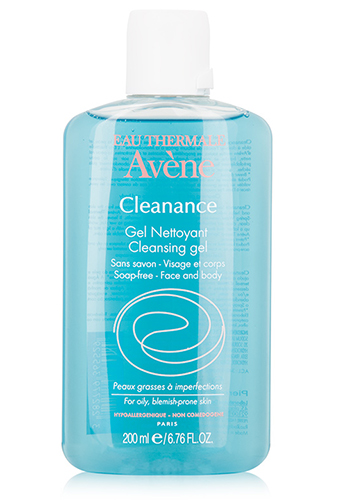 Avène Cleanance Cleansing Gel ($20)
This gel removes dirt, oil, and other impurities without disturbing your skin's delicate pH levels. It's formulated with glyceryl laurate, which dissolves oil and refines pore size to help reduce excess sebum production. And, if you already have acne, it contains Avène's Thermal Spring Water and zinc, which calm the skin and help soothe inflammation.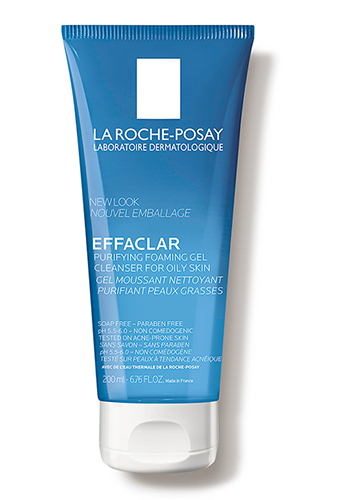 La Roche-Posay Effaclar Purifying Foaming Gel ($14.99)
This cleanser is great for those with acne-prone skin because of its gentle, soothing formula that purifies the skin while promoting the elimination of excess sebum using zinc and glycacil.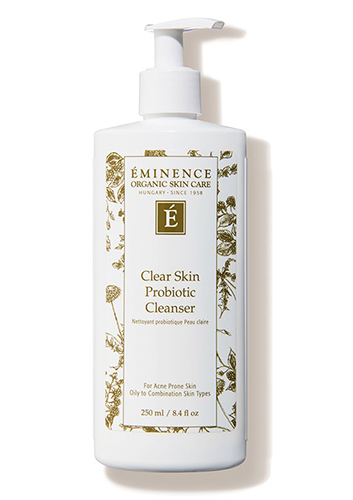 Eminence Organic Skincare Clear Skin Probiotic Cleanser ($38)
This purifying cleanser without stripping your skin of the moisture it needs to repair and stay healthy. It's formulated with tea tree oil, willow bark, lactic acid, and cucumber juice tones work together to neutralize bacteria to prevent breakouts, control oil production, exfoliate and shrink pores. And to make it even better, the cleanser also contains a powerful blend of vitamins A, C, E, Coenzyme Q10 and antioxidants that help reduce any signs of aging!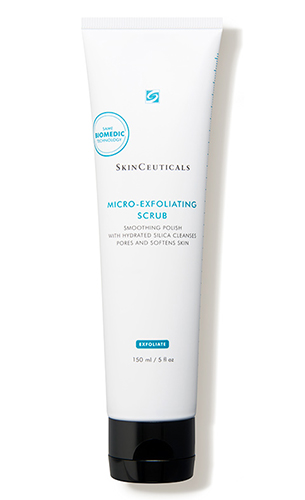 SkinCeuticals Micro-Exfoliating Scrub ($30)
Exfoliating is just as important as cleansing when it comes to clearing acne as it helps remove dead skin cells and other pore-clogging agents from the skin. This micro-exfoliating scrub uses diatomaceous earth microbeads to get the job done without harming the skin. It also features aloe vera and citrus oils to soothe the skin, purify pores, and brighten the complexion.
Dermalogica Special Cleansing Gel ($38)
This foaming gel is designed to thoroughly remove impurities without disturbing the skin's natural moisture balance. It features anti-inflammatory balm mint extract that reduces redness while natural Quillaja Saponaria cleans away toxins to deeply cleanse the skin.
Looking for more dermatologist-recommended products to add to your skincare routine? Check out The Best Anti-Aging Moisturizer Of All Time, According To Dermatologists at SheFinds.com
SheFinds receives commissions for purchases made through the links in this post.