Looking for something quick and nutritious to make for breakfast in the morning? A perfect way to start off your day on the right foot is by preparing a healthy protein shake. Protein shakes are even a great midday drink that will keep both you and your appetite satisfied. While protein shakes are generally healthy, there are a few ingredients you should avoid adding to your shake recipe for health reasons. 
It turns out, the foods and juices you may be looking to add to your protein shake as ingredients slow down your metabolism. We've gathered the top four ingredients you should never add to protein shakes because they seriously mess with your gut.
Remember, many ingredients should be eaten only in moderation, and of course choosing organic ingredients should be a top priority when prepping to make any recipe. It may come as a surprise, but the main ingredients you should avoid adding to your protein shakes are peanut butter, fruit juices, non-organic apples, and regular yogurt.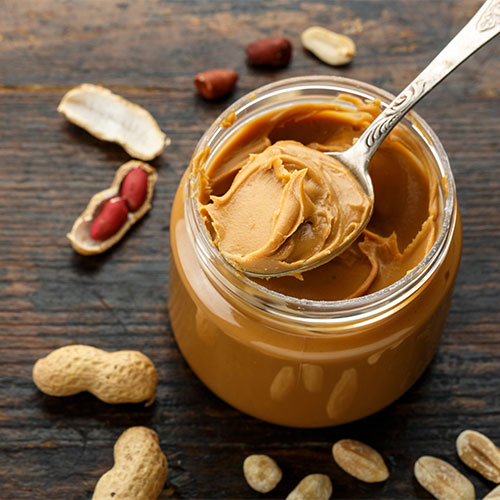 Shutterstock
Let's dive into this and start with peanut butter. According to Dr. Josh Axe, peanut butter can ruin your digestive health. Peanuts can grow a type a fungus called aflatoxins, which can damage the wellbeing of your gut. Peanuts also contain lots of omega-6 fatty acids, which promote inflammation. It's time to steer clear of peanut butter and perhaps opt for almond butter instead.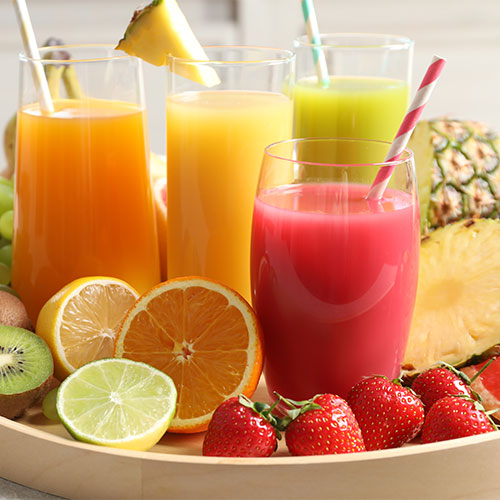 Shutterstock
Next, let's talk fruit juices. Fruit juices may seem like a quick yummy ingredient to add some sweetness to any shake or smoothie you're prepping in the kitchen. However, fruit juices can be loaded with an unnecessary amount of sugar. Consider skipping on fruity juices for your next smoothie or shake recipe.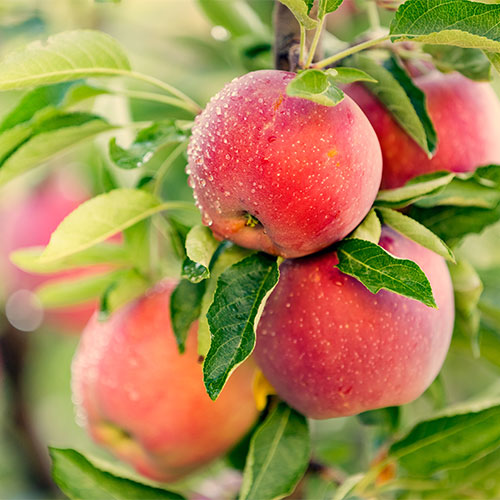 Shutterstock
As mentioned before, always consider organic fruits when grocery shopping. Want to know why? Non-organic conventional apples can actually wreck your metabolism. Findings from a study published by Environmental Health Perspectives revealed that certain fungicide used on fruits and vegetables, like conventional apples, caused mice to gain weight and researchers concluded that the same thing can happen to humans too.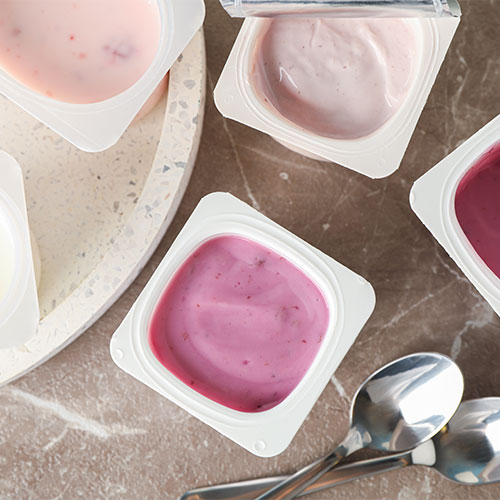 Shutterstock
Another fruity ingredient that you shouldn't add to shakes to thicken them up is regular yogurt.
Don't worry though, you'll be on your way to a fast metabolism by avoiding these four main protein shake ingredients!