It's common knowledge that we need to start eating more fruits and vegetables to lose weight. But, not many people know that your diet requires more lean sources of protein in order to hit your fitness goals. The more protein-packed your meals and snacks are, the more energy your metabolism has to burn calories. Lean proteins also help you feel fuller longer and more satisfied after eating, which will help keep your blood sugar stable and keep any unhealthy cravings and snacking at bay.
Not sure how to incorporate healthy, metabolism-boosting proteins into your current diet? Here are four that experts recommend eating right away to start losing weight: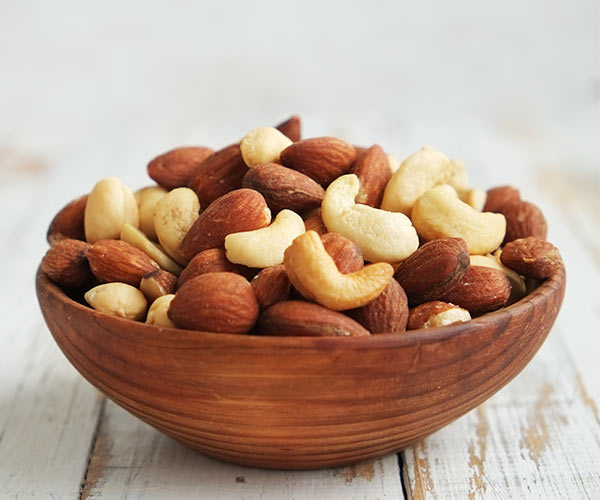 Shutterstock
Nuts & Seeds
In need of a new go-to healthy snack? Experts say that snacking on raw nuts and seeds are the best way to pack some extra protein into your diet. They're filled with healthy fats, vitamins, and nutrients that give your metabolism a healthy boost. Just be mindful of the serving sizes because most nuts and seeds are calorie-dense, warns Julie Andrews of The Gourmet RD.
Shutterstock
Plant-Based Protein Powders
Already a fan of making smoothies? Experts recommend adding a scoop of plant-based protein powder to your favorite recipe to help incorporate more protein into your lifestyle. Rachel Swanson, a RDN at Lifespan Medicine, says that protein powders are "convenient for people who want to lose weight but find themselves in a time crunch and need a quick, portable option.
She suggests products that are organic and plant-based such as peas, sprouted brown rice, hemp, or gluten-free grains like quinoa, versus popular whey or casein proteins (those isolated from cows milk). "Avoid any powders that contain a laundry list of ingredients, cheap additives that you can't pronounce, a high amount of sugar and any artificial sweeteners," she says.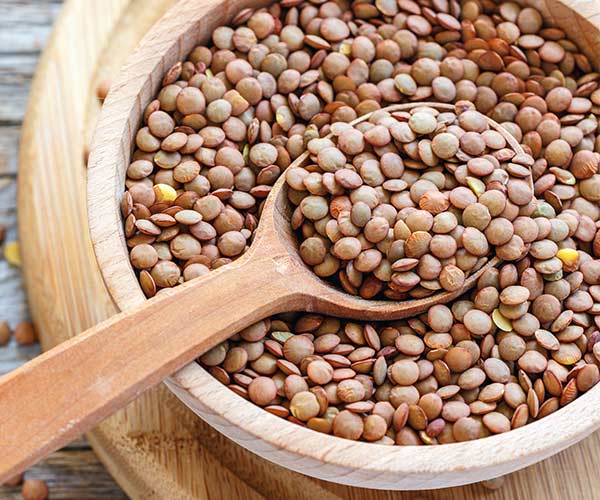 Shutterstock
Lentils
Lentils are great for those who are looking for high-protein meatless options. They make an excellent base for classic recipes and pack in a lot of slow-releasing protein and fiber, making it easier for you to feel satiated and energized.
Shutterstock
Steel-Cut Oatmeal
You should be optimizing all of your meals to be high in protein, but experts say breakfast is the most important one. This is because the nutrients and fiber consumed here will help you stay focused throughout the day, setting the tempo for how you will feel and how your diet will play out.
Steel cut oats are rich in insoluble fibers, which help improve your digestion and reduce bloating.