Exercise is necessary to lose or maintain weight. But perhaps even more than any spin class or run in the park, your kitchen will determine the numbers on your scale. You can't constantly eat unhealthy food and just Zumba it off. Cut the junk food but keep these healthy proteins for weight loss.
[Photos: Shutterstock]
Chicken
"Lean meats are a great way to get protein without excessive fat and carbohydrates," says Alix Turoff, a New York City nutritionist and trainer. Her top pick is chicken. "It can be cooked in a multitude of ways, is more affordable than other meat sources and is available at almost every restaurant," she says. "Unless there are specific reasons for avoiding meat (religious, moral, etc.), I do not suggest that it ever be cut out of your diet." Stop whining that chicken is boring - just get creative in preparation. Have you ever tried slow cooker honey and garlic chicken with veggies?
Tuna
Fatty fish are not only full of protein but also have anti-inflammatory omega-3 fatty acids. Tuna is our choice (as in tuna steak, not from a can), but Turoff says salmon, sardines and mackerel are also great choices. She suggests trying to eat one of these fruits of the sea 1 to 2 times each week. Sushi rolls with empty carb white rice don't fit the bill.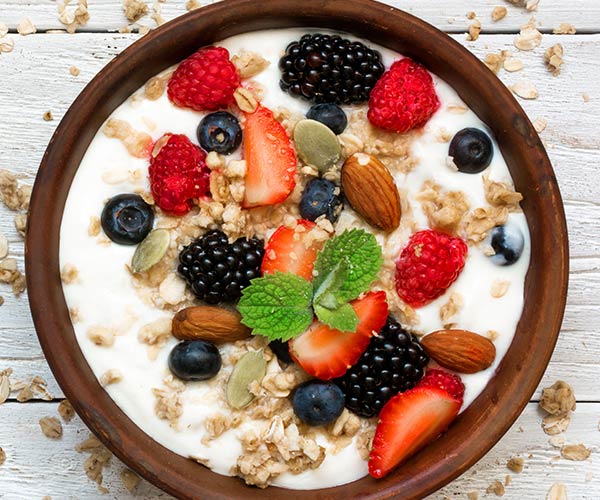 Greek Yogurt
If you tolerate dairy, there's a lot of Greek yogurt in your future. It's a super breakfast or snack with a lot of protein - one cup gives you 20 grams. Always choose plain and low- or no-fat varieties and never anything with added flavors and sugars. Cottage cheese comes in a close second with 24 grams of protein in a cup. The issue is sodium and those curds have lots so always read labels.
Lentils
So you don't eat meat or maybe you just want to try a new source of protein. Great. Turoff says go for lentils. One cup of this legume has 18 grams of protein. It also gives you soluble fiber, iron and potassium. Add lentils to a grain bowl or use them as a base for salad. And really nothing beats lentil soup.