Quay Australia just unveiled all of the amazing styles in its new QUAY x CHRISSY Campaign, which was created alongside star Chrissy Teigen to embrace the brand's message of fostering self-expression through eyewear, and there's more to them than meets the eye. Every piece in the exciting collection features lenses with Blue Light Technology!
Together, Quay and Teigen are inspiring everyone to "Practice Safe Specs" and take the necessary precautions to protect their eyes from the harmful blue light that's emitted from digital screens. Symptoms of overexposure to blue light can be headaches, blurry vision, and loss of sleep for some. The best part is that all of the frames that in the campaign are prescription-ready and can be taken to an optometrist to be filled.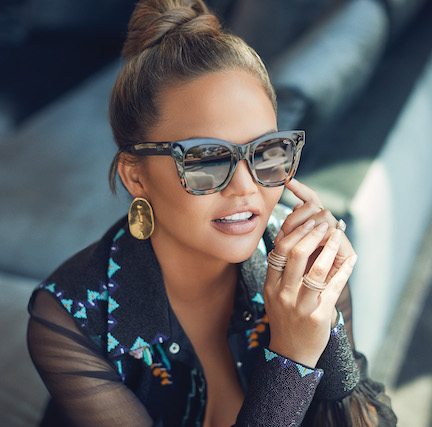 Quay Australia
"I've come across Quay a number of times over the years through friends, so when the opportunity to partner came up, it felt right. I love that they offer something so special that's accessible to everyone—the product is beautiful, and the price point is inclusive," Teigen said in a press release announcing the new QUAY x CHRISSY line. "The blue light collection was such a natural alignment since I'm clearly spending a lot of time looking at screens."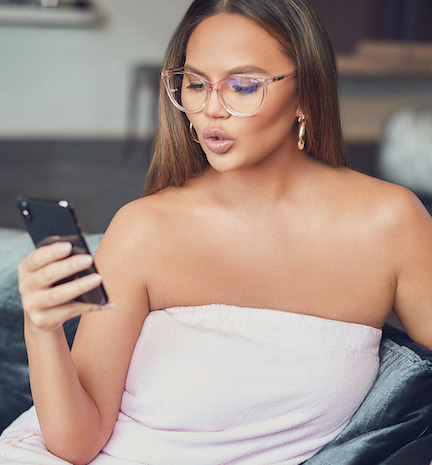 Quay Australia
Fans of the brand will notice that the QUAY x CHRISSY frames look familiar and that's because the collection is comprised of QUAY's best-selling glasses and sunglasses silhouettes that are now offered in muted, retro tones for fall. Some revamped styles include the winged square AFTER HOURS sunnies and the translucent HARDWIRE glasses, which Teigen can be seen modeling in the brand's new campaign images.
Keep scrolling to shop our favorites from QUAY x CHRISSY: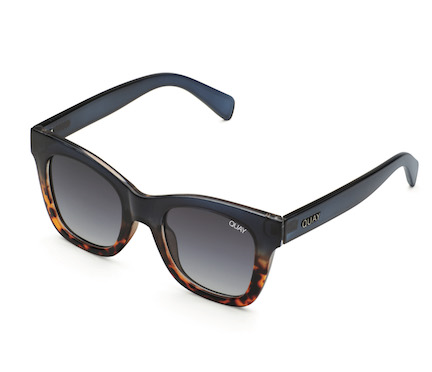 Quay Australia AFTER HOURS ($55)
AFTER HOURS provides the perfect balance between timeless and edgy.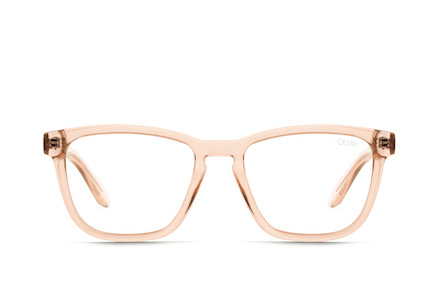 Quay Australia HARDWIRE ($50)
HARDWIRE features a classic square shape, injection plastic frame, and medium-sized lenses for an elevated-yet-trendy eyewear look.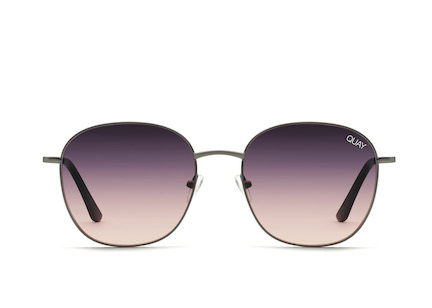 Quay Australia JEZABELL ($60)
JEZABELL is all about simplicity with its cool, oversized round lenses.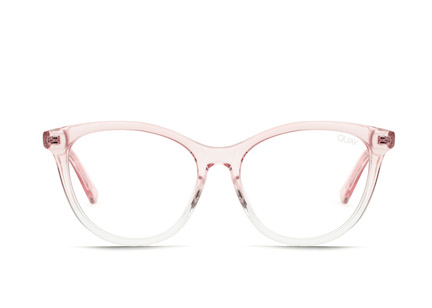 Quay Australia ALL NIGHTER ($55)
These universally flattering frames feature an easy-wearing cat-eye shape to define your new go-to everyday look.