A good hairstyle can literally transform your entire look. With a certain cut and styling, you can look older and more mature or younger and more youthful–no exaggeration. The right hairstyle for your face shape and hair type can drastically change your outer appearance. That's why it's so crucial to make sure you're going to a quality hair salon and stylist, and you've done your research on what type of hairstyle you want to get.
While your hairstylist is the professional and you should be able to rely on and trust their judgment, you don't want to enter a salon appointment with no knowledge of your own. It is your hair after all, you should know how you want it cut.
If you want to look 10 years younger and give off a more youthful appearance, your haircut could make or break the deal. Certain hairstyles can make your face look 10 years younger because of how they are cut and styled.
Five hairstyles that make you look 10 years younger are:
1. Wavy Bob
A wavy bob, like the one Jennifer Lawrence has pictured here, gives off the impression of youth because of its short length and fun waves. This soft cut will make you look 10 years younger instantly!
2. Layered Fringe Cut
Just because you're older, doesn't mean short haircuts are your only option. To look younger, a fringe cut will do the trick. Ask your stylist for layers that will frame your face. The fringe layers will add dimension to your look.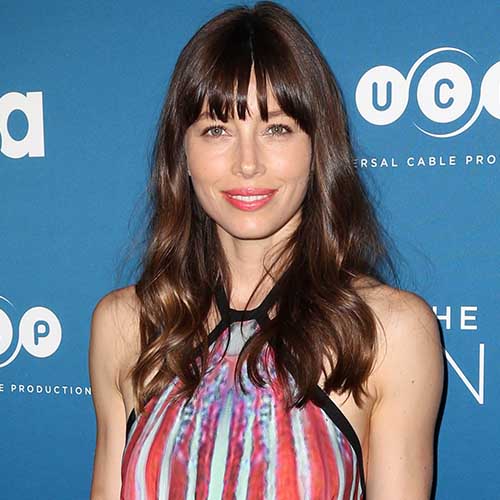 3. Bangs
Adding bangs to your hairstyle instantly mixes up a look--there's a reason all of the French girls have them! There are various different bang styles that can make you look younger. At your next hair salon appointment, try classic bangs, curtain bangs, arched bangs, or side-swept bangs.
4. Shoulder Length Messy Shag Cut
A messy shag haircut looks bohemian and youthful my nature. If you want to appear 10 years younger, this shoulder length cut should be your go-to. It's also super easy to style--the messier the better!
5. Center Part
If you part your hair to the left or the right and want to look younger, try getting a hairstyle where you part your hair in the center. A center part gives you a fresh new look.
For more on SHEfinds, check out:
--4 Styling Hacks That Make You Look 10 Years Younger
--6 Cheap Skincare Products Celebrities Swear By For Younger Looking Skin