It seems like payday is eons away, but T.J. Maxx is giving you another reason to spend that money you may or may not have today: they just launched a baby & kids shop online yesterday!
The just-live Baby/Kids Shop is here–and it's a total game changer for moms. Especially for ones you love for their kids to look cute, but who don't want to spend like a Kardashian to do it. The shop launched in stores on February 1, and yesterday was the ecommerce roll-out.
They've got everything from onesies and swaddle-blankets, to flower girl dresses and room decor for your bigger kids. We're especially loving the brand-name muslin swaddle blankets that are normally $30–for just $19. They've also got practical items like sippy cups, bottle brushes, rattles, layettes and more. You don't even have to be a mom–if you've got a baby shower coming up, this is the first stop to make.
And we were just kidding about overspending–of course, everything is at unbeatable prices, 'cuz it's T.J.Maxx after all. I have a 3-year-old and I fully plan on going overboard on the site today–probably grabbing her an Easter dress and some room decor (I mean–how can you NOT?!)–and I'll probably stay under the Maxx50 Challenge.
Don't take my word for it–head over to the just-launched shop now, or check out a few of my editors' picks here:
Up Up And Away Muslin Sleeping Bag ($12.99)
Kids Bunny Plush Sleeping Bag ($34.99)
Big Girls Stripe Sleeveless Top ($9.99)
Kids Swan Princess Plush Sleeping Bag ($34.99)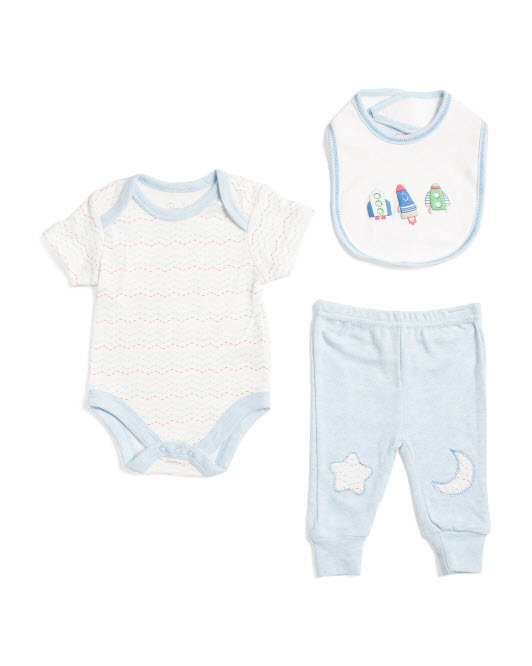 Newborn Boys Rocket Ship 3pc Layette Set ($6.99)
READ MORE: 8 Hacks That Will Change The Way You Shop At TJ Maxx