There are a variety of ways you can look younger. Aside from changing your hair and your makeup, sometimes making simple changes to your clothes can drastically make a difference. As you get older, the importance of tailoring your clothes grows. Properly fitted clothes can be the difference between looking chic and 10 years younger, or frumpy and 10 years older.
When it comes to tailoring your clothes, the process is simple–the better fitted your clothes are, the better they make you look. You'd be surprised at how clean, crisp, and sharp you can look in a tailored outfit. If you're swimming in a pair of pants, you can look sloppy instead of put together. Now, don't get overwhelmed. We're not saying you need to immediately take your entire wardrobe to the tailors right this minute.
Keep these life-changing tailoring tricks in mind next time you go shopping or want to update an item in your wardrobe for a fresh, fitted look!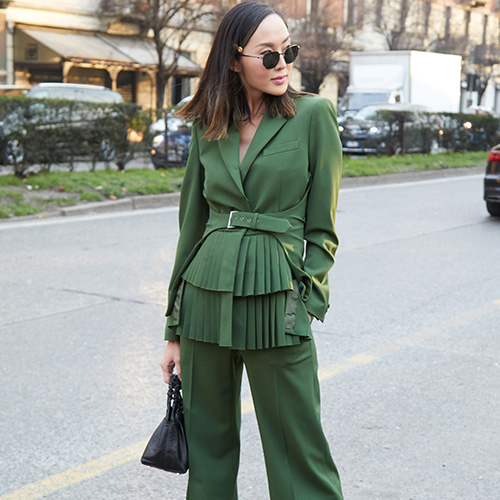 1. Grab A Belt
Like we said, you don't have to up and take your entire wardrobe to a tailor to look younger--that would be ridiculous. In fact, you don't always need a professional to help tailor your clothes to look more flattering. SHEfinds E-Commerce Editor and former celebrity stylist Brianna Peters said, "A way to easily tailor a dress that's a size too big or flowy is to add a belt that cinches your waist. It will highlight your figure and also take in the dress without you paying a fortune."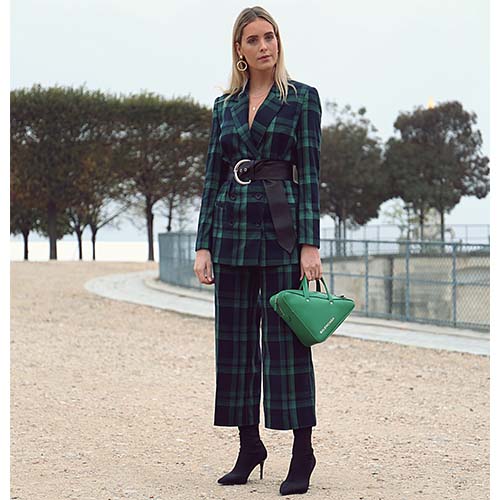 2. Start With Pants
If you're going to tailor one thing, always tailor your pants. There's nothing worse than an ill-fitted pair of pants. If your pants are too long or too loose, it can make you look messy and appear older. You don't want to look like you have no clue what you're doing in the fashion department so always wear fitted pants. "You'd be shocked to find how even an inch taken in can change the way your clothes look on you," said Peters.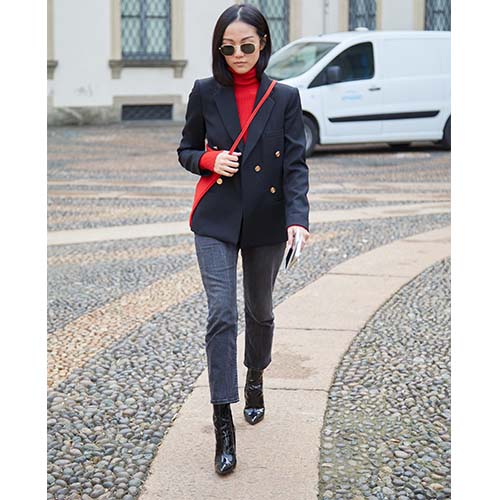 3. Mind The Length Of Your Top
While many older women feel wearing longer tops will hide their problem areas, this styling habit can actually be aging you. "A longer shirt will just hug your curves in an unforgiving way. Try tying up or half-tucking one side of a top to give your body some flattering definition. If you don't want to try that, try opting for a top that's a little shorter," said Peters.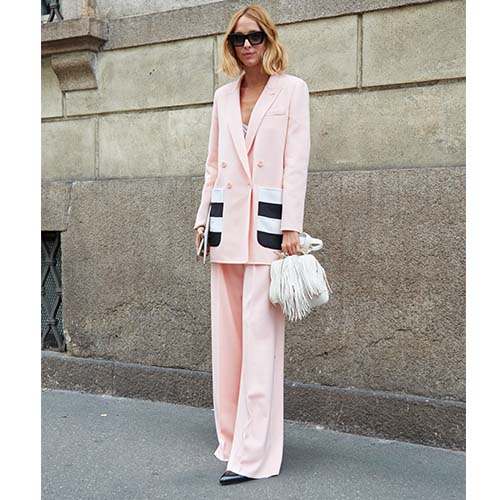 4. Freshen Up Old Pieces
As we know, styles no in and out on a yearly (or even monthly) basis. But that doesn't mean you need to keep buying a brand new wardrobe every season--that would get insanely costly. If you still have that power blazer that you loved wearing 10 years ago, give it a new look. Enlist the help of your tailor to give your favorite go-to wardrobe pieces new structure and life. For blazers, you can add a back seam, for dress pants, you can crop the length.
For more, check out:
--The One Color That Makes You Look Younger, According To An Expert
--Outfit Tricks To Make You Look Younger Instantly
--The One Styling Trick That Celebrity Stylists Swear By For Spring