When it comes to fashion, you need to be smart and plan ahead for the next season. That's why fashion weeks always showcase designs from upcoming seasons to give the fashion world a taste of what's to come.
With that being said, it's time to get serious about spring fashion. We're already seeing buzz around trendy fashions that are predicted to be popular in the coming months, and it looks like espadrilles are one of them. The classic shoes are expected to have a major comeback this spring and fashionistas everywhere are already racing to get them. In fact, they're all looking at Target's dv shoe collection, which features a stylish and affordable variety of espadrilles.
Since we don't want to be behind the trend when it blows up, we did a little browsing and found some amazing espadrilles from Target's dv collection. Here are the shoes everyone's obsessing over: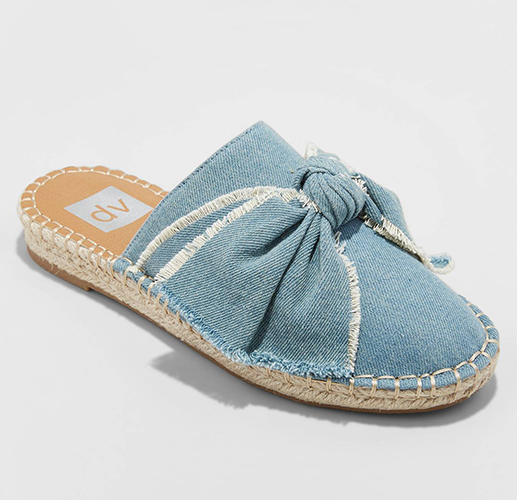 Target dv Desirae Espadilles Mules ($24.99)
These shoes are simply chic, but they also make a huge statement. The soft denim upper, large knotted bow and subtle distressed detailing allow for an effortlessly stylish look. We're already envisioning the outfits we'll be wearing these amazing shoes with this spring!
Target dv Elaine Esparilles Mules in Brown ($24.99)
Take a walk on the wild side with the dv Elaine mules. They're guaranteed to add a fun flair to any outfit, while also creating a polished look, too! We can't wait to pair these with our favorite jeans or T-shirt dress when the weather's warmer.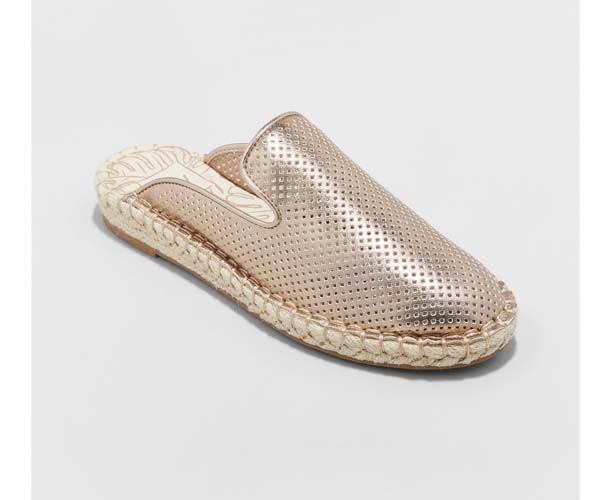 Target dv Elaine Espadrilles Mules in Rose Gold ($24.99)
If you want to add a feminine touch to your wardrobe, these are the perfect shoes to get the job done. The Elaine espadrille mule features the season's trendiest color and creates a timeless and fashionable look. We'll be rocking these shoes to the office, or maybe when we're going to brunch.
What do you think of Target's dv collection? Let us know if you'll be buying a pair for spring 2018 in the comments below!
[Photo: @wrayn_vasser]
SheFinds receives commissions for purchases made through the links in this post.