Out of all of the things you'll spend money on for your wedding day, the photos are probably the most important. After all, you'll be looking at these pictures for years to come, so you want to be happy with the final results. Before you book your photographer and start practicing your poses in the mirror, check out these common mistakes that can ruin your wedding photos.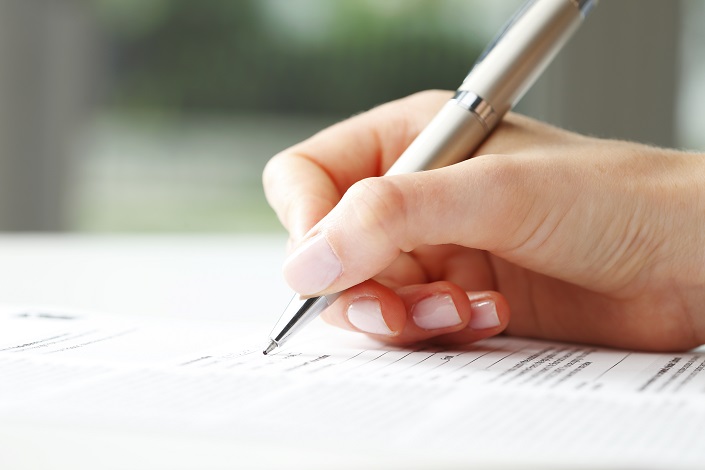 Waiting Too Long To Book Someone
The most talented pros get booked up fast, so once you have your venue booked and wedding date set, start interviewing photographers ASAP. And once you find someone you like, book them stat!
"Even if you're on a super tight budget, you don't want to skimp on hiring a great photographer," says Deva Akman of DeVa Photography. "Remember, you will be looking at and displaying these photos for years to come, so even if it means cutting back in other areas, it's worth it to splurge on someone who is going to get the best shots on your big day."
Not Getting to Know Your Photographer
You are going to be spending a lot of time on your wedding day with this person, so be sure you get to know your photographer before you sign on the dotted line, says Akman.
Not Making A Photo List
While your photographer will have a standard set of shots for the day--as well as his own ideas on what to shoot and where--you'll still want to make a list of "must have" photos for the event, like a picture with of you with your favorite aunt or a group photo of you and your groom with all of your college pals. Give the list your photographer a week or two before the big day so he can keep it on hand during the wedding.
Plus, you want to make sure that both of your visions are the same. "If you like light and airy photography, but your photographer shoots dark and moody, the results probably won't be what you want. Photographers each have their own styles, so it's important to find one who shoots in a compatible way," says Jocelyn Voo of Everly Studios.
Not Coming Up With A Timeline
You and your photographer will want to come up with a schedule to make sure you get all of your photos in at the wedding and the event runs on time. So be sure you--and your bridal party--are running on time the morning of the big day.
"If a photographer is experienced, they know how long it'll take for bride and groom portraits, wedding party portraits and family portraits. And if they want to avoid stress, they'll build in some cushion into the photography timeline just in case a groomsman's tie is missing, the hair or makeup for the bride runs long, or Grandpa Bob is late getting to the venue," says Jerome Pollos of Jerome Pollos Photography.
You also want to be mindful of the time of day and how the sun will affect your shots. "It is always important to refer to the sunrise and sunset times for both couples and photographers," says Phillips. "If not, you can run into an outdoor ceremony at the height of the afternoon with everyone squinting. The worst is when couples run out of time for portraits outside as the sun slips away."
Letting Guests Get In The Way
Guests show up with iPhones, iPads or even professional-type cameras and want to snap away at the ceremony and reception--often getting in the way of the photographer you're paying to document the wedding. Consider putting a friendly note in the wedding program or a sign outside the ceremony asking guests to "unplug" and simply enjoy the day.
Skipping The Second Shooter
Having that second shooter--usually the photographer's assistant--at the wedding guarantees you'll get loads of candid moments and memories that your photographer might miss because he or she is focused on the more posed shots.
"When booking your wedding photographer, you do not want to make the mistake of skipping the second shooter," says Phillips. "Having a team of photographers for your big day allows for more unique shots and points of view that cannot be captured with just one photographer. A second shooter gives you another creative angle and really maximizes the time that you have with your wedding photographers."
Plus, no one wants too many posed photos, right? "Posed photos always help to get a bridal party organized, but they can look forced," says Keith Phillips of Classic Photographers. "We prefer when our photographers allow the group to interact and talk to each other because those are the types of photos couples want to print and showcase in their homes."
Skipping the First Look
Having the first look allows additional time for your portraits, family and bridal party photos allowing you to enjoy your cocktail hour and ensure that you don't run over your photo time following the ceremony, says Phillips.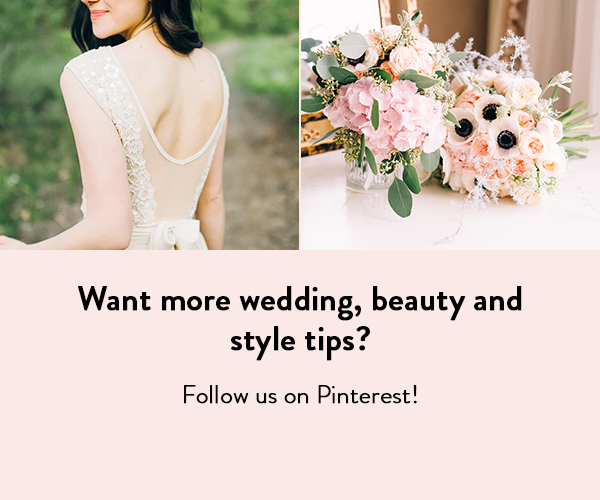 Want more wedding tips and advice? Follow SheFinds on Pinterest!
For more wedding photo inspo, check out The Wedding Poses That Every Couple Should Ask Their Photographer To Take at SheFinds.com!
[Photos: Shutterstock]