Antiperspirants are wellness products that we use every day, but are often overlooked when it comes to their ingredients. Experts say that there are several harmful ingredients looming in your go-to deodorant and antiperspirant, warning consumers to be wary of the formulas that contain fragrance for their irritating effect on the skin.
"When you eat something, it's broken down by your liver and digestive system," says Heather Patisaul, Ph.D., an associate professor of biology at North Carolina State University. "But when you put something on your skin, there are times when it can enter your bloodstream without being metabolized."
Shutterstock
When products list a fragrance on the label, we don't know exactly what chemicals are used to make it. According to TIME, the reason for this is because scents are protected under trade law.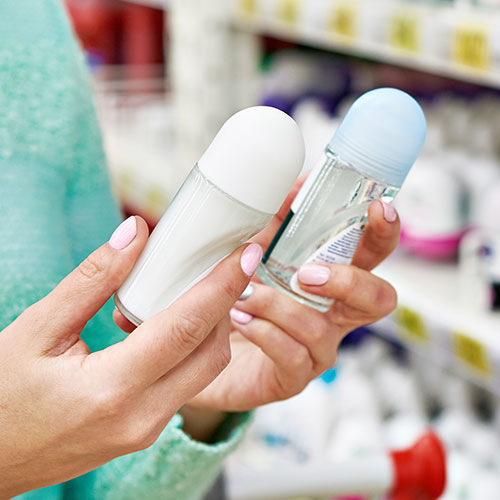 Shutterstock
"It could be phthalates, or it could be substances that cause allergies or skin irritation," Dr. Patisaul, Ph.D., adds.
Not only can these fragrances cause physical skin irritation, but since the chemicals in them are unknown, they could cause a ton of other health concerns.
Shutterstock
So, what should you be using instead? Dr. Patisaul recommends opting for fragrance-free antiperspirants whenever possible. She also says to make sure that the formula you've chosen is also free of parabens and triclosan to ensure that it's the best choice for your skin.
"The more people spend their money on products that don't contain these chemicals, the more manufacturers will move away from using them," she concludes.