Who doesn't like to cap off their meal with a nice dessert? It's a nice treat to split a piece of cake at the end of the meal. But did you know there's one dessert that chefs universally agree that you shouldn't order? They think this dessert is "boring" and "overrated." Click to find out which dessert you should always avoid.
[Images: Shutterstock]
You might be shocked to find out that some dessert chefs don't like chocolate. In fact, they think it's boring and unoriginal. Several chefs told Boston Eater than chocolate is the most overrated dessert. Ashley Low, head baker at Loyal Nine, comments, "Chocolate will always be renowned as being delicious, but there is nothing creative about throwing chocolate into a cake or a cookie."
Kate Holowchik, pastry chef at The Townshend, also thinks chocolate is a dull dessert choice. She says, "It is delicious, but for the most part, it has taken the thinking out of dessert. People order the chocolate dessert on a menu just because it's chocolate. Pastry chefs work hard to craft menus, and it's insulting when people say 'I'll take whatever you have that's chocolate' without even looking at the other option or what the chocolate dessert even comes with."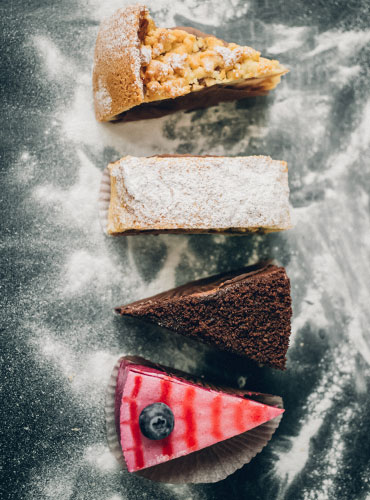 "Chocolate is such a strong flavor, and it often masks other flavors. People love chocolate, and yes, it's delicious, but there's so much more out there in the land of desserts," says Rachel Gibeley, pastry chef at Rosebud American Kitchen and Bar. Next time you're at a restaurant, skip the chocolate desserts and opt for something different. Non-chocolate dishes are more likely to be the chef's specialty.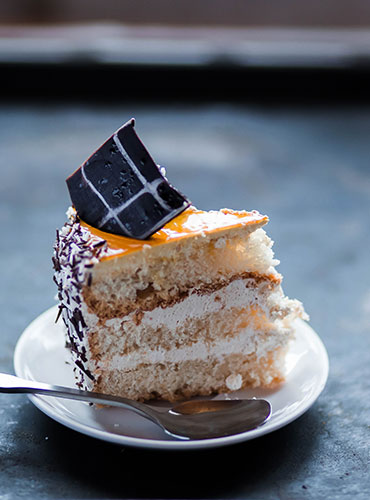 Before you spend money on just any dessert, check to see if the restaurant has a specialty dessert dish. This is because most baked desserts aren't made at the restaurant. Executive Chef Shelly Velez from restaurant Pillbox Tavern in San Diego, California, explains, "Despite what people may think, most chefs don't bake because it's way too precise and you can't improvise with desserts (us chefs don't like to be tied down to recipes sometimes). Ordering a slice of cake at a restaurant for dessert is probably the worst; unless they have an in-house pastry chef, it may have been delivered to the restaurant frozen and not fresh. If you're going to order a dessert, look for something that will come out warm, like a lava cake or crème brûlée. I would always recommend you ask the server if the restaurant has a specialty dessert, or what was made fresh."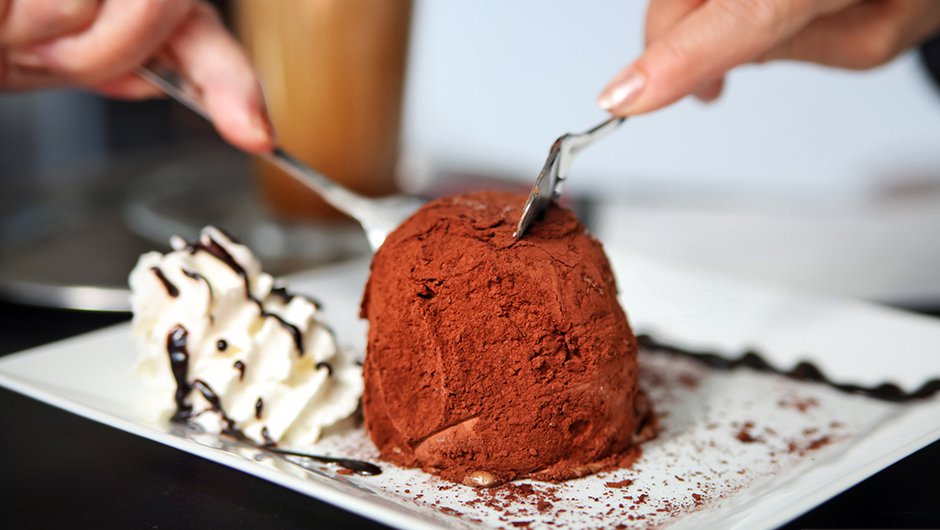 READ MORE: What Does It Mean If You Get Free Dessert At A Restaurant