We know, thinning hair sucks. You're not alone if your locks have started to look sparse even if you're still in your 20s. But no matter which life stage your hair loss has started to happen, we're here to help! According to dermatologists, there's a simple cure for your thinning hair - and it can be found right in your local drugstore!
[Photo: Shutterstock]
In addition to genetics, chronic dandruff may be the cause of your hair loss. If you suffer from flakiness, you'll want to opt for specially formulated anti-dandruff products.
"A dandruff shampoo and conditioner that contain ZP [zinc pyrithione] and ingredients that beautify the hair can be used every day, as they will control dandruff, reduce inflammation, and thereby diminish shedding," dermatologist Francesca Fusco told Allure.
[Photo: Shutterstock]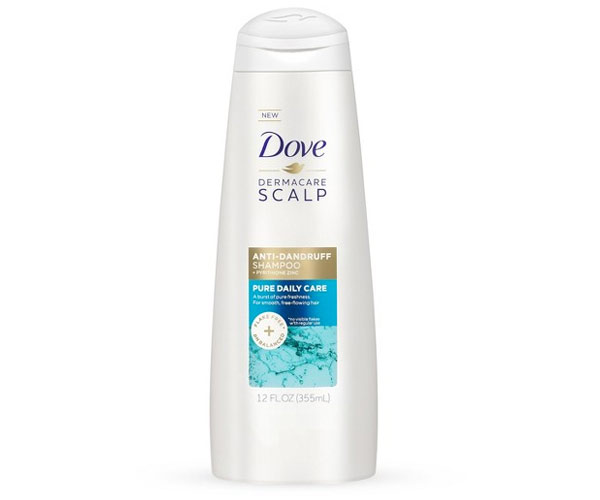 One we've got our eye on? Try Dove's Derma Care Scalp Anti -Dandruff Shampoo. Featuring active Pyrithione Zinc, this shampoo tackles dandruff while keeping your hair's natural moisture in tact. And we're totally digging that it's only $4.99.
Dove Derma Care Scalp Anti Dandruff Shampoo ($4.99)
To fight fallout, you can also look for natural hair-strengthening ingredients like amino acids, biotin, ginseng root, menthol and peppermint oil. But stay clear of any products that contain synthetic fragrances or preservatives like parabens.
[Photo: Shutterstock]
So yes, thicker hair is attianable. All you need to do is opt for the right products!
[Photo: Shutterstock]