If you suffer from cystic acne, then you know how difficult it can be to find products that actually work. This type of acne calls for a special skincare regimen to tackle those pesky red, painful pimples, each of which always seem to get bigger when you try to treat them. Tired of trying products that fail to cure your cystic acne? Then you NEED to try Mario Badescu's Drying Lotion. This product has a cult following and is even used by some of today's most popular celebrities because of how effective it is in clearing breakouts.
Click the next slide to find out more about this miracle product >>
[Photos: Shutterstock]
This award-winning lotion is more than just your average spot treatment. It dries up pimples OVERNIGHT, eliminating any annoying redness or pain. It gets its magical acne-healing powers from salicylic acid, sulfur, and zinc oxide, which work together to draw impurities from the skin and target pimples. These ingredients all come dermatologist-recommended, making Mario Badescu's Drying Lotion one of the best for acne.
"Sulfur is a great anti-inflammatory ingredient to look out for, coming in masks, cleansers and lotions," Dr. Kally Papantoniou, MD, FAAD, tells Bustle. "Salicylic acid, which helps exfoliate and open pores, is an anti-inflammatory and has antibacterial properties. It's a great over-the-counter ingredient to look for, as it is a work horse for acne."
Mario Badescu Drying Lotion ($17)
Oh, and did we mention that Kylie Jenner LOVES Mario Badescu's Drying Lotion, too? "If any of you have a little pimple, this is a drying lotion that I love," she said in a Snapchat video of herself using the product.
[Photo: Instagram]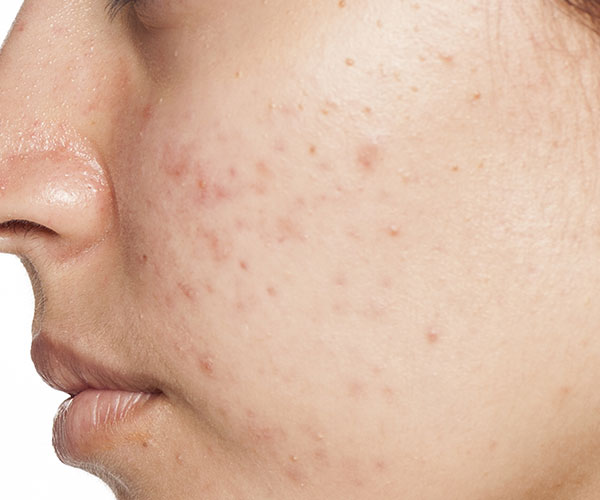 If you're looking for an affordable and effective product to help your battle with cystic acne, then we definitely recommend the Mario Badescu Drying Lotion. Let us know if this is a product you swear by for acne in the comments below!