Acne sufferers know how truly frustrating it can be trying to find the right products to clear your skin. It can take years of trial and error before you find that perfect wash or cream that treats acne breakouts now *and* later, without irritating your skin or costing a fortune (the latter is *really* rare).
We don't want it to take you years--because we have the answer now. Spoiler alert: it's from Rodan + Fields.

What is it?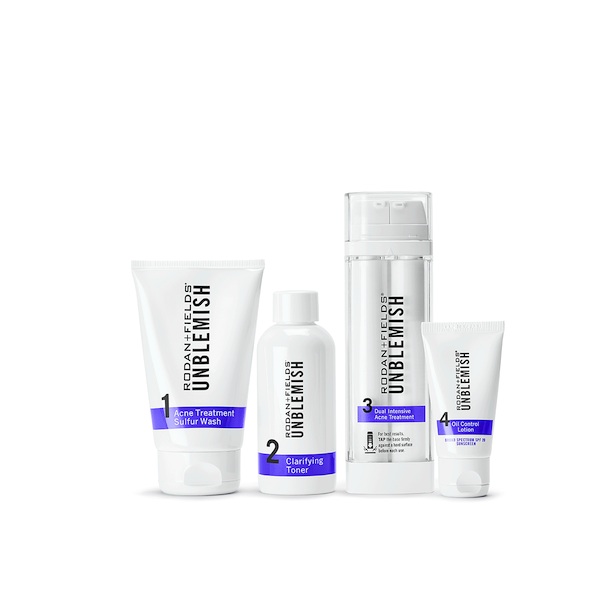 The answer: Rodan + Fields UNBLEMISH regimen!
"Acne is complicated, which is why you need a full-face daily regimen," Dr. Kathy Fields exclusively tells us. "Our UNBLEMISH Regimen offers a multi-med therapy system that helps treat the blemishes you have and prevent new ones from forming."
Sounds amazing!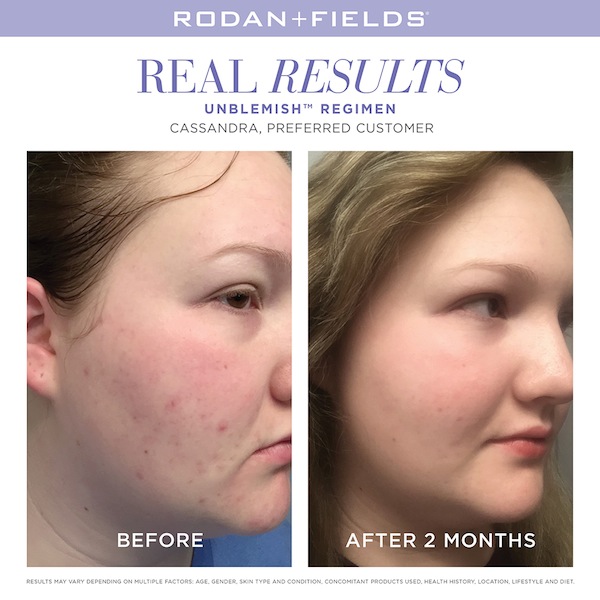 "The UNBLEMISH regimen is a daily use system featuring the best multi-med acne fighting ingredients to give people the clearest and most healthy-looking skin of their lives," Dr. Katie Rodan also told us.
I mean, look at the results!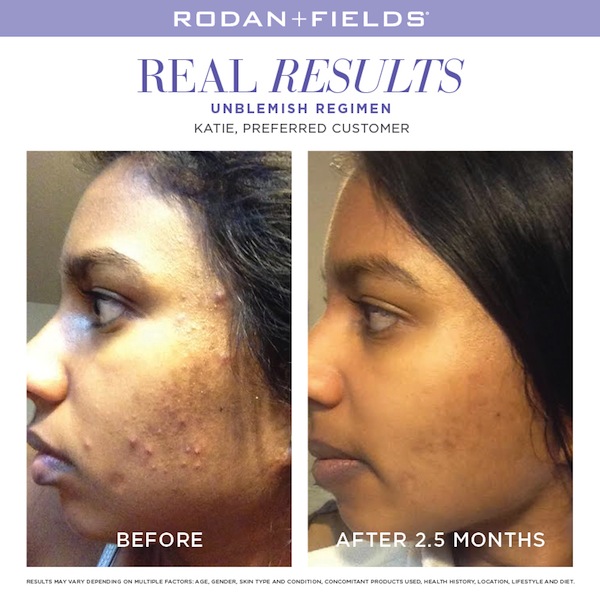 We loved how the UNBLEMISH products felt on our skin--they're totally non-drying, smell good and are gentle enough for pretty much any skin type. (And trust us--we have a lot of horror stories with acne products).
Try it now.