Although serums have recently become a popular way to give your skin an extra boost of moisture, some ingredients in them can actually have the opposite effect. According to dermatologists, there are several ingredients in serums that dry out your skin. By checking serums for these ingredients, you could be saving yourself from buying an ineffective product that could do more harm than good.
Read on for the serum ingredients you should avoid to keep your skin moisturized and healthy.
Shutterstock
Salicylic Acid
According to Dr. Erum Ilyas, salicylic acid is one red flag ingredient in serums. Often found in serums meant to target acne, salicylic acid can have a drying effect on the skin. She explains, "Salicylic acid works by breaking apart skin cells to unclog pores and reduce oil and sebum buildup on the skin that can lead to acne."
With that in mind, salicylic acid is a popular ingredient in acne-fighting cleansers and spot treatments. However, that does not necessarily mean it should be in your serum too. Ilyas explains, "It may be a bit more 'potent' in a serum form simply because it may be more concentrated than you would find in a cleanser or wash."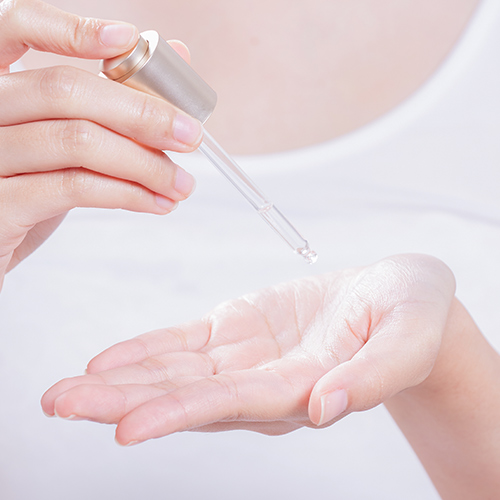 Shutterstock
Retinol
Retinol acts as a popular anti-aging ingredient, but it can also cause your skin to become dry and lose its moisture. Ilyas explains, "This popular and effective anti-aging ingredient can cause drying."
As a chemical exfoliant, retinol can cause dryness despite being an effective anti-aging ingredient. She explains, "Retinol works by chemically exfoliating the skin with the added benefits of potentially increasing collagen production and improving pigmentation in the skin."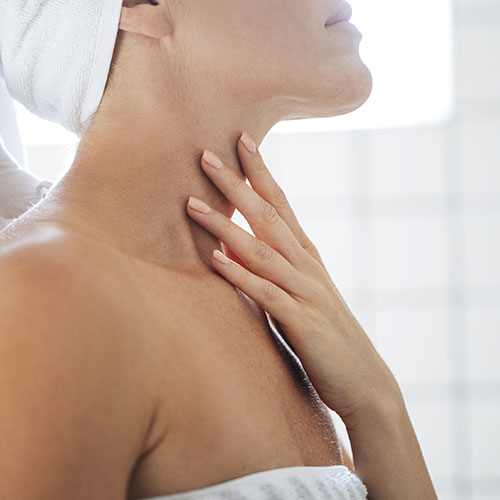 Shutterstock
Glycolic Acid
Glycolic acid is another chemical exfoliant ingredient Ilyas suggests avoiding. She explains, "Glycolic acid also works to chemically exfoliate the skin and can be particularly drying."
With that in mind, if you are suffering from dry skin, it's a good idea to double check which of your products contain these ingredients.
Shutterstock
Why are serums so popular?
Considering these potentially drying side effects, it may be surprising why serums remain such a popular beauty product. However, Dr. Ilyas explains that there are several advantages to serums: "They do not have the thickness or weight of a lotion or a cream and can penetrate the skin more effectively. Serums usually have more concentrated active ingredients targeting specific concerns such as anti-aging or hydration of the skin."