When it comes to gorgeous, healthy hair, a handful of celebrities often come to mind. These A-listers are known for having thick, age-defying locks, and if you've been dying to know what products do celebrities use for their hair, it turns out that they love this affordable drugstore hair product–it's Schwarzkopf Styliste Ultime Biotin + Volume & Texture Magic Volume Powder ($10)!
Find Out What Products Do Celebrities Use For Their Hair
"This product is great for women with thinning hair who just want a quick dose of volume without the commitment of a long-term regimen. It instantly creates texture and volume at the root (along with separation and control) without any gritty buildup — it's truly as magical as its name suggests," explains Gabriel Samra, celebrity hairstylist.
Check Out Some More Celebrity Hair Secrets From A Hollywood Hairstylist
Samra also suggests using a nourishing and reparative shampoo and conditioner to help keep your strands healthy and thick. Her favorites are Bosley's Bos Defense Shampoo and Conditioner.
"These products are affordable and they work. I especially love that Bosley has different products per hair type, including ones specifically formulated for color-treated hair. They really understand and address visibly thinning hair while still remembering to address the needs of the hair itself (whether colored or not)," she says.
Shop The Other Products Celebrities Use For Their Hair
Keep scrolling to get these celeb-favorite thinning products to add to your hair care routine for thicker, fuller, healthier hair: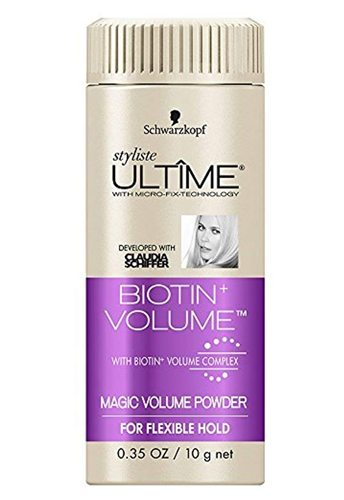 Schwarzkopf Styliste Ultime Biotin Volume Magic Powder 0.35 Ounces ($6.89)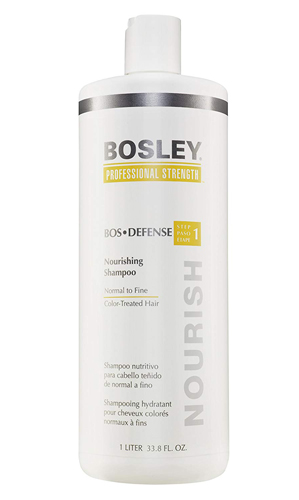 Bosley BosDefense Nourishing Shampoo For Color Treated Hair ($31.96, dow from $39.95)
Bosley Professional Strength Bos Defense Volumizing Conditioner Normal To Fine Color Treated Hair 33.8 oz. ($49.99)