It's flat stomach season people, which means one thing: its time to get into shape!
[Photos: Shutterstock]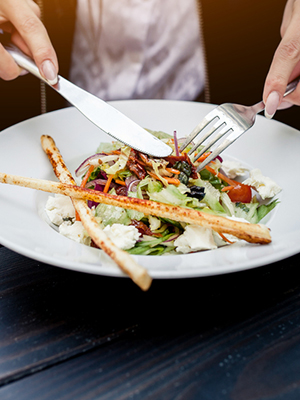 In our efforts to get a flatter stomach, issues seem to continuously pop up. Am I the only one dealing with obstacles while trying to attain #bodygoals? No, probably not.
Knowing the right exercises to do, deciding what foods to eat, and understanding if any other factors affect our weight loss can be a whirlwind. Here at SHEfinds, we want to help. Check out the next slides to see what salads are actually making you fatter rather than slimming you down.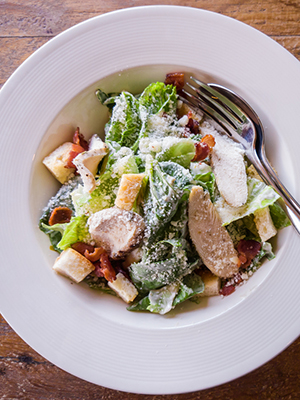 Crispy Chicken Caesar Salad
Just the two words "crispy chicken" being in the same sentence, we know nothing good can come from it. This salad is popular at chains like KFC, Chick-Fil-A and even Au Bon Pain, but it's one of the unhealthiest salads you could ever eat. It has close to 1,000 calories and 12 grams of saturated fat (absolutely shocking).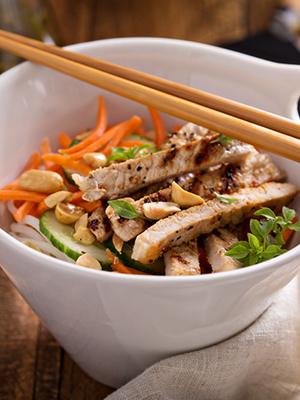 Asian Grilled Chicken Salad
You may think this salad sounds good for you because of the word "grilled," but don't let the name fool you. It is definitely just as unhealthy, or if not more unhealthy, than the previous salad. The sodium count is insanely high at 2,000 mg and the calorie count clocks in at 1,200. Stay away!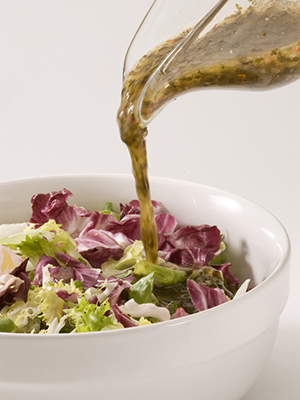 While on SHEfinds, make sure to also check out the one thing to never order from Burger King and the worst time of day to eat if you want a flat stomach.