Hope you've gotten your Brazilian wax, because the latest trend in bikinis leaves minimal to the imagination. Recently, stars and celebrities alike have been embracing the new style of swimwear and posting their pieces on Instagram.
View this post on Instagram
While the official name of Brazilian bikini, refers to a trend made popular in the 1990's, these particular swimsuit bottoms are not only tiny in the back… but tiny in the front as well. Online spectators are referring to these bottoms as floss straps, or even going as far as to say branded loincloths.
View this post on Instagram
So who is exactly producing swimsuits like these?
Well, the celebrities themselves…
View this post on Instagram
Seeing an open market for an emerging trend, model and actress Emily Ratajkowski launched her very own swimwear line under her brand INAMORATA. Each of her suits feature the exposed bottom with the deep v-shape in the front.
While these styles certainly look great on the superstars and models alike, how do they work for us mere mortals? The answer is confidence. Having the ability to feel sexy and confident in our own skin goes a long way, especially when it comes to wearing swimwear.
View this post on Instagram
So what do you say? Ready to try a pair for yourself… below we've put together a list of four of our favorite on-trend pieces (one even being from Ratajkowski's INAMORATA).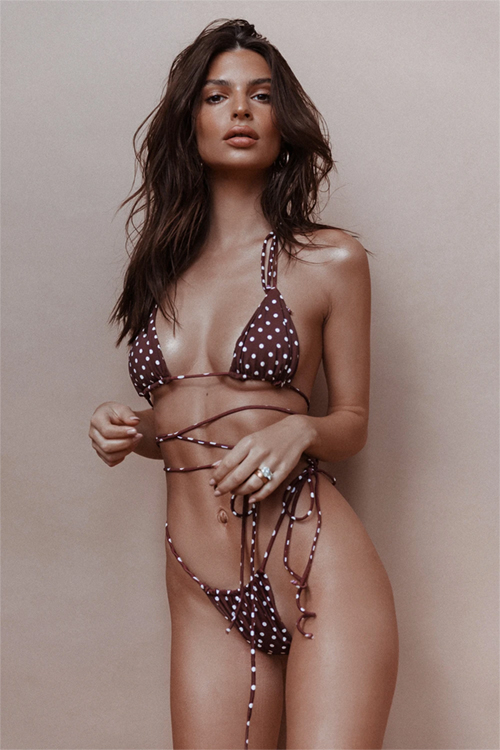 Inamorata Las Olas Buttom ($75)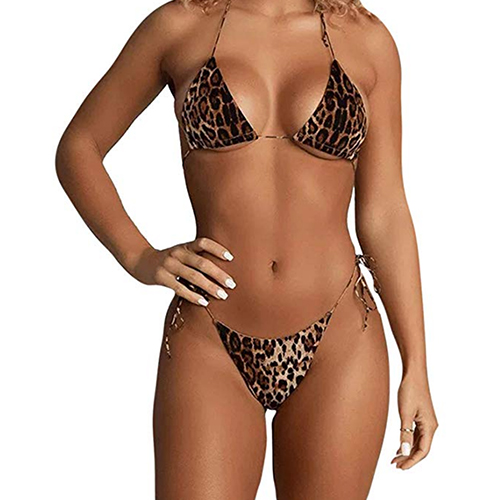 HiLadies Womens Sexy Leopard Printed Two-Pieces Swimwear Halterneck Bikini Set ($15.99)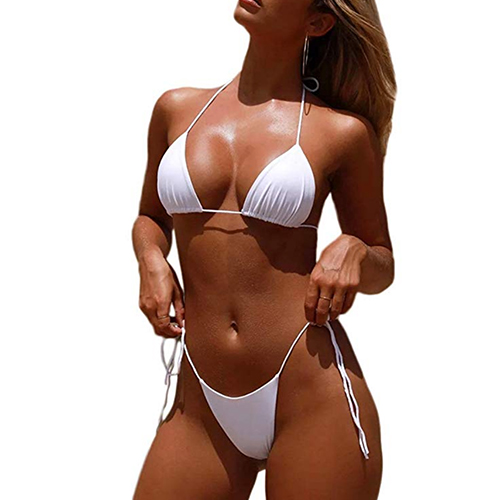 Tainehs Women's Sexy Halter Thong Bikin Tie Side Bottom Triangle Bikini Swimsuits ($19.99)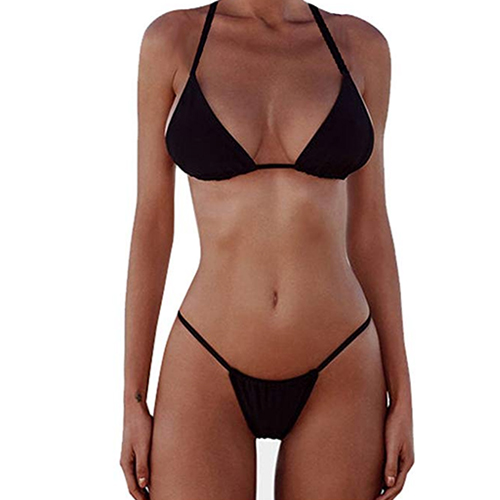 XUNYU Bikini Set Bandage Solid Brazilian Swimwear Two Pieces Swimsuit Padded Thong Bathing Suits ($20.99)