When it comes to thinning hair, it's best to get to the root of the problem before you frantically start buying new hair serums and oils that promise to help thicken hair. For most hair loss sufferers, the problem is that they're not getting enough hair-healthy proteins and nutrients, which are needed to keep hair strong, shiny, and full. If this sounds like you, then it might be time to start taking a hair care supplement. Not sure where to find the best thinning hair supplements? It looks like Sephora shoppers can't get enough of OUAI Haircare's Thinning Hair Supplements:
OUAI Hair Supplement for Thinning Hair ($28) 
Everything You Need To Know About The Best Thinning Hair Supplements
Each supplement contains a "beauty-boosting" dose of biotin, silica, ashwagandha, and amino acids, which work together to support healthy hair growth.
It's key benefits include:
Replenishes hydration
Promotes healthy, shiny hair
Prevents breakage
"MSM and biotin support healthy hair growth, ashwagandha naturally helps to reduce the stress hormone cortisol in the body, and amino acids support natural keratin production. The result? Longer, stronger strands—quick," according to the brand.
These are the perfect supplements to take if you've noticed that your strands have lost volume and shine with age. They work for any hair type including straight, wavy, curly, coiled, and tightly coiled.
Check Out What People Are Saying About The Best Thinning Hair Supplements
These supplements have an excellent rating on Sephora and shoppers can't help but leave positive reviews for it. Here's what reviewers are saying about OUAI's Hair Supplement for Thinning Hair:
Ouai Thinning Hair Supplement Reviews
"My hair stopped growing/thinned out and this supplement has been life changing! My hair is back to growing and is thickening up." – jjcoll
"I have used this for one month and just repurchased my second! Tons of compliments on my hair and barely any fall out in the shower or brushing!! I noticed a difference within the first month!" – bettedavisthigh
"I've been trying to improve my hair health and length for the last year. I started out using Viviscal, and saw a little hair growth, but not too much. 6 months ago, I quit using Viviscal and started taking OUAI Thin as soon as they hit the market, and I've loved my results! Tons of baby hairs and new hair growing at the roots, my hair has more volume and is shinier, softer, and stronger. I saw results in terms of increased volume after about a month; after 6 months my hair feels thicker and is notably healthier. My hair stylist and even my friends have remarked on it. These pills have no bad taste, are easy to take, and are a lot cheaper than other supplements out there. 5 stars!" – skydancer07
Find More Products Like The Best Supplements For Thinning Hair At Sephora
HUM NUTRITION Hair Sweet Hair ($25)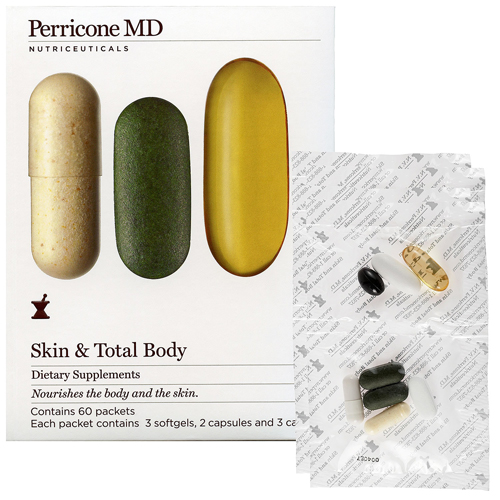 PERRICONE MD Skin & Total Body Dietary Supplements ($155)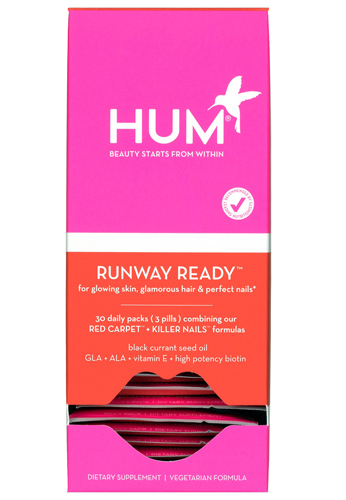 HUM NUTRITION Runway Ready™ Skin, Hair & Nail Repair Kit ($35)
SheFinds receives commissions for purchases made through the links in this post.