Trader Joe's is home to so many delicious foods–but you already knew that, right? The beloved chain also produces some of the best-tasting desserts on the market, which we're sure was already on your radar, too.
But what sets Trader Joe's apart from the other supermarkets and dessert brands is that they also have an impressive and extensive variety of healthy sweets to choose from. Whether you're in the mood for something chocolatey or fruity, know that TJ's has got all of your cravings covered.
If you've been dying for a cheat day that won't totally derail your diet or will make you feel satisfied without the regret, here are some of the healthiest desserts you can get at Trader Joe's that are actually good for you: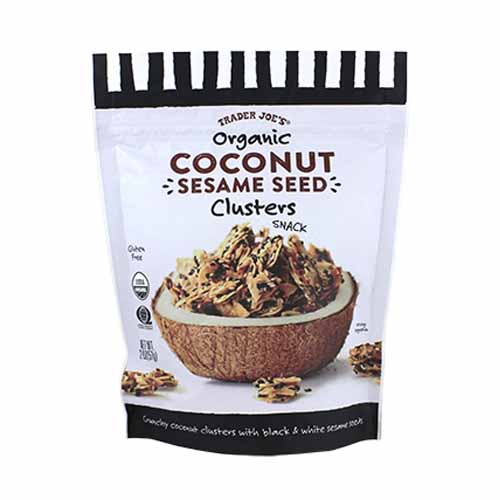 Organic Coconut Sesame Seed Clusters

If you're looking for something to mindlessly snack on while you watch a movie or catch up on some reading, definitely reach for these healthy clusters. These bite-sized snacks are salty and sweet and are made with organic toasted coconut flakes, coconut sugar, black and white sesame seeds, tapioca syrup, and Himalayan pink salt. They also make for an excellent topping to yogurt or can double as a healthy cereal alternative, too!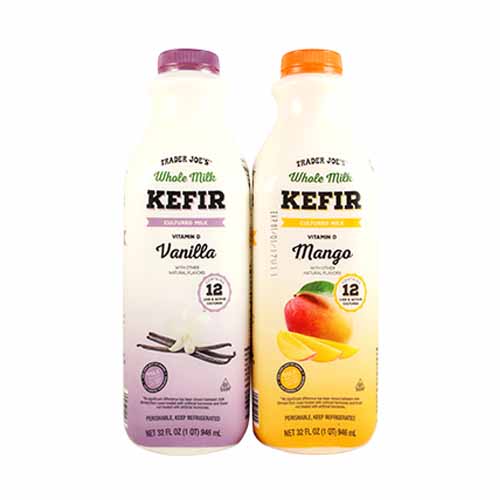 Whole Milk Kefir
Kefir is the best thing to have in your fridge when those pesky fro-yo cravings come calling. Pour some into your designated ice cream bowl and put it in the freezer until its frozen to make your own healthy frozen yogurt. We know that no fro-yo is complete without toppings, so grab handfuls of your favorite fruits, nuts, seeds, or low-fat sweets to add on top.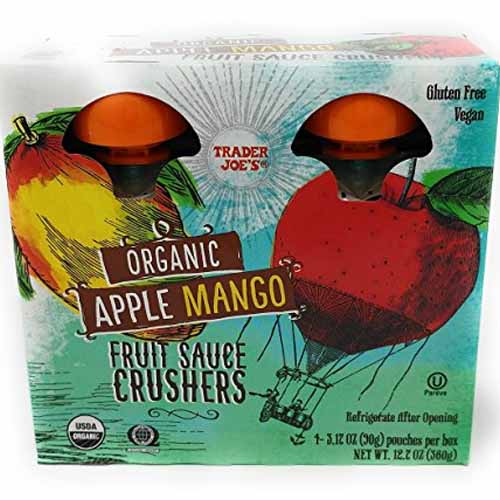 Organic Fruit Sauce Crushers
Opt for one of these tasty Fruit Sauce Crushers instead of running to the ice cream truck for unhealthy frozen treats. They're only made with the good stuff, so you can enjoy one without any guilt.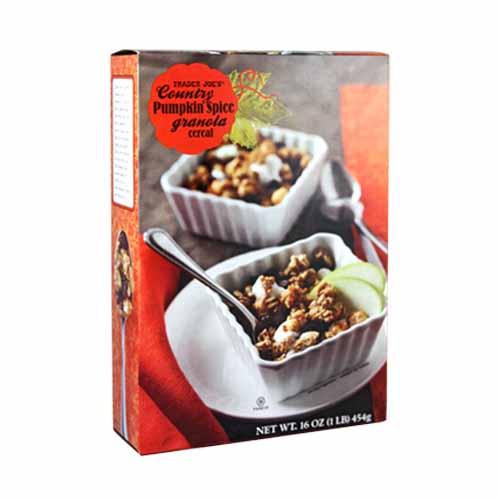 Pumpkin Spice Granola
This is another healthy granola option, but it was designed with Pumpkin Spice Latte lovers in mind. They're made with whole rolled oats, with honey, raisins, real pumpkin and seasonal spices like cinnamon, nutmeg, and ginger. "Trader Joe's Country Pumpkin Spice Granola is easy to enjoy any time, especially first thing in the morning for breakfast, or between meals as a snack. It quells your sweet and crunchy cravings, making it superbly satisfying," according to Trader Joe's.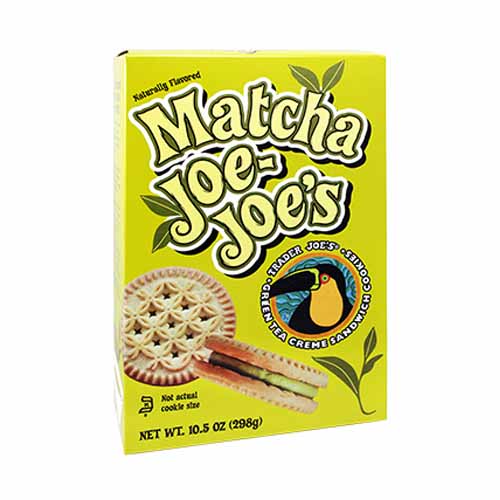 Matcha Joe-Joe's
These delicious cookies still need to be eaten in moderation, but they'll definitely help satisfy your sweet tooth. Enjoy their sweet crème filling that's flavored with real Matcha green tea powder, which is perfectly sandwiched in between two of TJ's iconic golden Joe-Joe's cookies.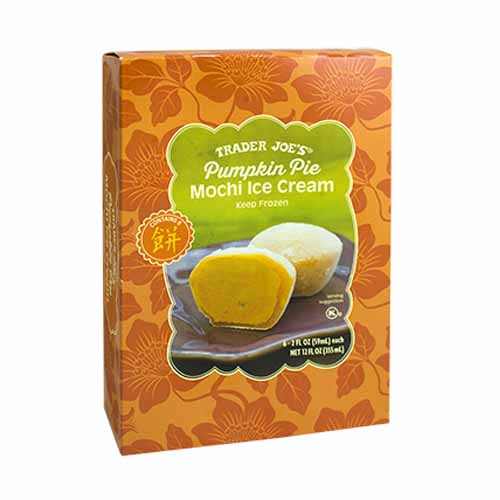 Pumpkin Pie Mochi Ice Cream
If innovative flavor combinations are your thing, then you're going to love Trader Joe's Pumpkin Pie Mochi Ice Cream. Pumpkin ice cream, softly seasoned with pumpkin pie spices, and chunks of graham cookie pieces make up the inside and are wrapped in delicious, chewy mochi. This may be a dessert that you need to enjoy in moderation, but it's definitely going to be the highlight of your day.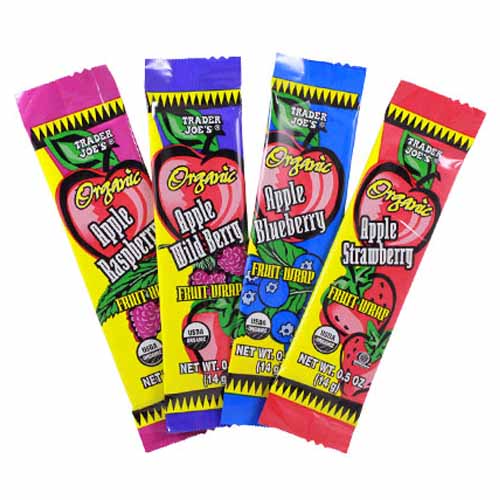 Organic Fruit Wraps
This is the perfect sweet treat for those who love candy and gummies. "These naturally sweet snacks are made with certified organic fruit from British Colombia's picturesque Okanagan Valley. Every flavor begins with apple purée concentrate – this forms the "base" of the Wrap and helps hold everything together. The additional fruit flavors (Raspberry, Strawberry, Blueberry, and Wildberry) are added to the apple, in the form of fruit juices and fruit purées. They're 100% fruit, which means they contain no added sugar, no artificial anything and no preservatives," according to Trader Joe's.
Have you tried any of these tasty desserts? Let us know which healthy goodies you eat when you're craving something sweet in the comments below!

Photos: Trader Joe's
SheFinds receives commissions for purchases made through the links in this post.