If you're trying to lose weight, chances are you're watching what you eat very carefully. You know what that means–salads for lunch, all day every day. Veggie-packed salads are both healthy and easy to prep, making them our go-to meal practically seven days a week. But if you're still struggling to see the belly fat melt away, it could be something you're tossing into that big bowl of greens.
Unfortunately, a number of unhealthy salad ingredients could be causing you to plateau with your weight loss progress. If this sounds like you, take a closer look at your "healthy" lunch and make sure it doesn't include any of these five ingredients.
We spoke with Rebekah Blakely, Registered Dietician for The Vitamin Shoppe, to find out which five salad ingredients you should avoid in you're on a diet. Here they are:
Shutterstock
1. Fat-Free Dressings
"While it may seem like a good idea to use a fat free dressing that's lower in calories, they usually swap the fat for more sugar and salt to make it taste better. You're better off using a small amount of olive oil and vinegar," says Blakely.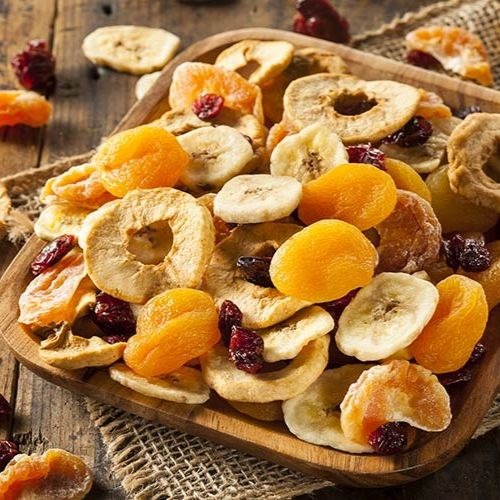 Shutterstock
2. Dried Fruit
"Adding fruit to your salad is a good idea, right? In theory, yes! Dried fruit can indeed be a healthy addition to a salad, however, you have to really watch the portion size," warns Blakely. "Just a half cup of raisins can pack almost 250 calories from mostly sugar. All that sugar skyrockets your blood sugar and triggers an insulin response. Insulin triggers fat storage. If you use dried fruit, use it sparingly, and opt for ones without added sugar."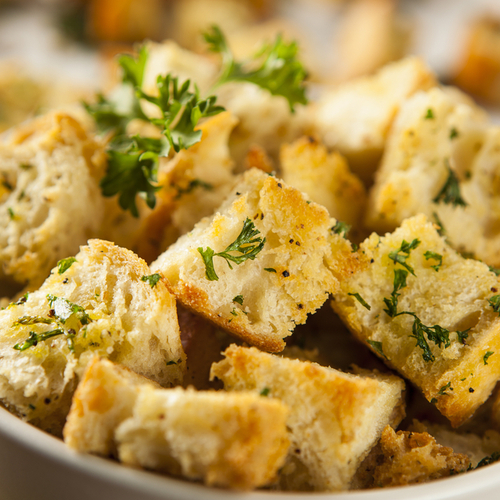 Shutterstock
3. Croutons (& Tortilla Strips)
"These are nothing more than crispy white bread – offering extra calories, a blood sugar rise, and no nutritional value. Skip them and add a small handful of nuts or seeds for crunch instead," advises Blakely.
Shutterstock
4. Bacon (& Other Processed Meats)
"Any type of processed meat will be high in fat and sodium. One quarter cup of bacon bits packs 500mg of sodium (that's as much as a whole meal should have!) All that salt can leave you thirsty and dissatisfied. Skip the bacon bits altogether."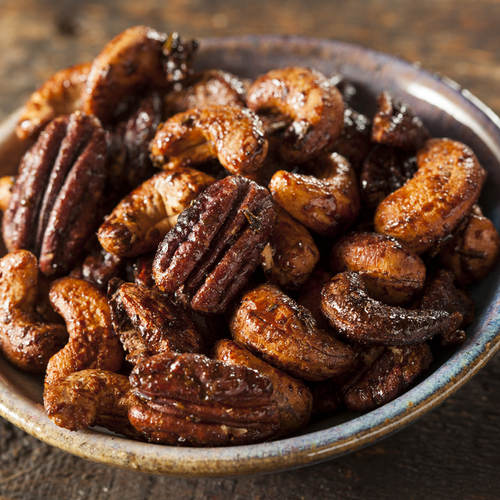 Shutterstock
5. Candied Nuts
"Nuts are a great way to add healthy fats and protein to a salad! However, many restaurants like to add candied nuts to their salads and these are chock-full of sugar. Leave them off and ask for a few plain nuts in their place," says Blakey.