Ulta has a new diverse beauty brand to rival Fenty!
Uoma Beauty launched online and in select Ulta stores earlier this week, and the affordable makeup-meets-skincare line features a very impressive starting lineup of products that should be on your radar right now.
What Is Uoma Beauty?
Founded by former LVMH executive and Nigerian-born beauty buff Sharon Chuter, Uoma, which means "beautiful" in the Nigerian language Igbo, will have you Insta-ready in more ways than one. It just might be the most important beauty launch of 2019.
Say What?! Foundation
The brand's hero product—a two-in-one perfecting foundation for $31—comes in a whopping 51 shades (remember, Fenty had 40 at launch). But that's not all—shades of the "Say What?!" foundation are formulated to address the specific derm issue that that skin tone typically faces (ie., redness for lighter shades, hyperpigmentation for tan, etc.)
Yes, you read that right—it's the first cosmetics brand to understand that "inclusive beauty" is more than just skin deep.
READ MORE: Pür's Love Your Selfie Foundation-Concealer Hybrid Comes in 100 Shades–Yes, You Read That Right!
Skin Kins
Not only does Uoma have your exact shade (bless up!) from fair to deep dark, but they've also got your back when it comes to your unique skincare needs.
How it works: the shades are divvied up into 6 "skin kins." The active ingredients of each skin kin—think white tea for inflammation—are chosen to address specific skin issues. So the makeup is doing double duty all day long while you wear it. Genius!
Eyeshadows, Lipsticks & More
The foundation is just one product in an A-list roster; Uoma came out of the gate hot with 109 products total, including eyeshadow palettes, matte lipsticks, lip glosses, foundation, concealer, contour/highlight sticks and metallic lipsticks.
Influencers, beauty bloggers and pretty much anyone with a mirror are freaking out about the line.
And with product names that pay homage to icons like Nina Simone, and a campaign with Halima (the first model to appear in Sports Illustrated wearing a hijab, who wouldn't?!)
The collection is also available on UOMABeauty.com and at Selfridges stores in the UK.
Shop now: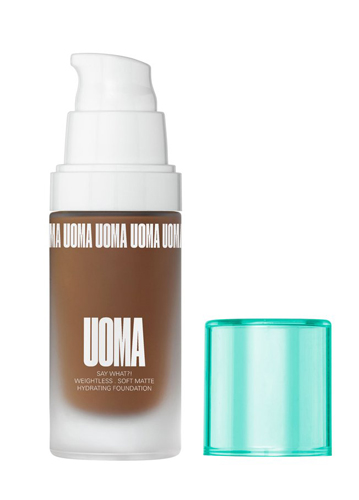 UOMA BEAUTY Say What? Foundation ($39)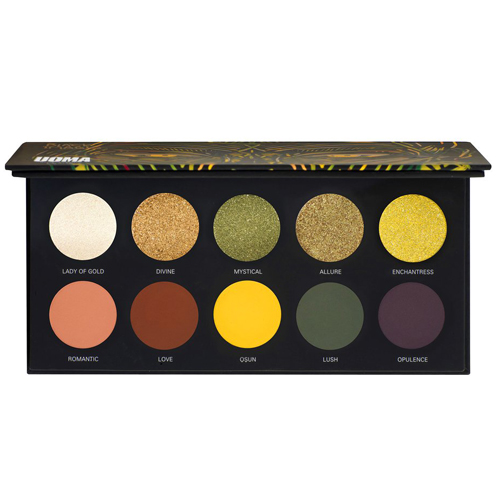 UOMA BEAUTY Allure Black Magic Color Palette ($44)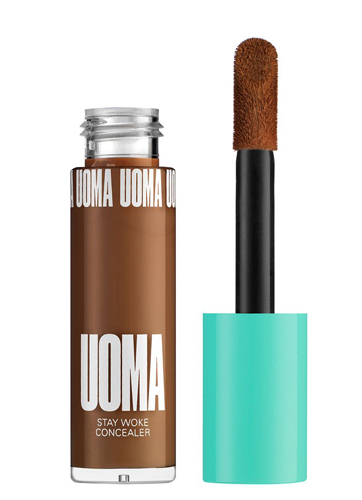 UOMA BEAUTY Stay Woke Luminous Brightening Concealer ($25)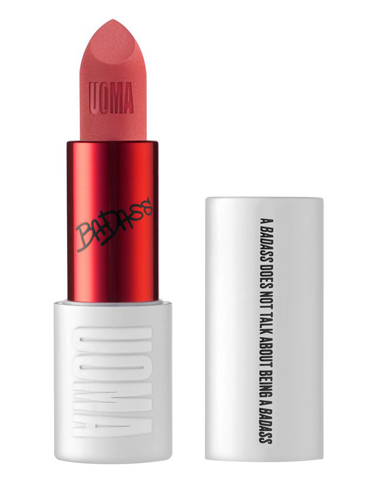 UOMA BEAUTY BADASS ICON Matte Lipstick ($24)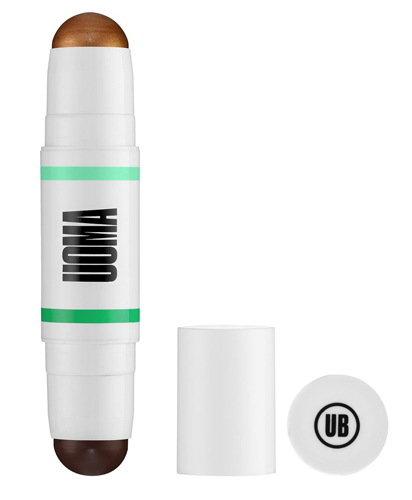 UOMA BEAUTY Double Take Contour Stick ($40)
UOMA BEAUTY Black Magic Metallic Shine Lipstick ($26)
UOMA BEAUTY Boss Gloss Liquid Marble ($22)
UOMA BEAUTY Afro.Dis.Iac Cleopatra Ink Liquid Eyeliner ($18)
UOMA BEAUTY Savage Black Magic Color Palette ($44)