Victoria's Secret is good at many things – bras, undies, swimsuits, pajamas – but the one thing they might be best at is their sales. The lingerie brand is notorious for marking their products down to unbeatable prices during their Semi-Annual sales in early June and late December, but also on Black Friday, which is just around the corner!
Here's What We Know About The Victoria's Secret Black Friday 2019 Sale
Victoria's Secret hasn't officially announced what kinds of discounts we can expect on November 29, but some retail researchers already have a few ideas. If their suspicions are right, we're going to see Black Friday sales that give us up to 72% on Victoria's Secret Beauty, between 30% and 70% off lingerie, clothing and gift sets and up to 57% percent off the PINK collection. But we'll keep you posted once we learn more.
But the fun starts way before November 29…
Starting November 13, Victoria's Secret is offering a Slipper & PJ Bundle sale, which means they will give you a free pair of slippers for purchasing a pajama set. But wait – it gets better. The bundle deal will go on all the way through November 24. And from November 20 through November 24, Victoria's Secret is hosting an in-story PJ Party with 40% off pajama sets.
We know what you're thinking – if PJ sets come with free slippers up until November 24 and the 40% off deal starts on November 20, maybe you should wait to shop. Which you could do, but then you risk Victoria's Secret selling out on their cutest patterns. And we all know that the cutest patterns go first.
We say you might as well start shopping now. Scroll down to see our favorite styles.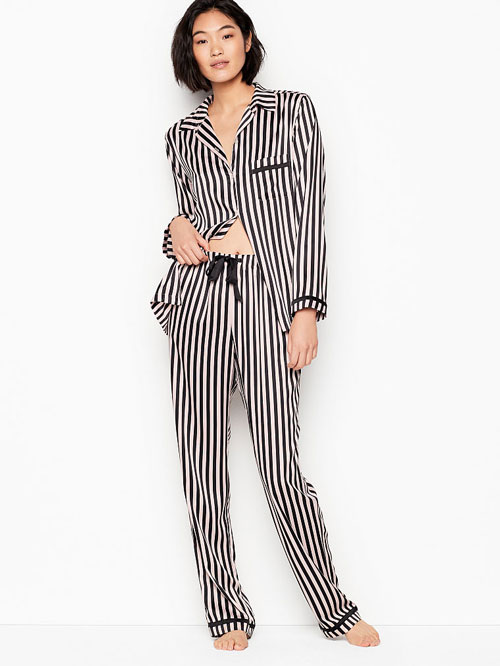 Victoria's Secret Satin PJ Set
The most luxe sleepwear you can find, this pajama set is rendered in a silky-soft satin material that is lightweight with an easy fit. The pants have an elastic waist with a drawstring for a comfortable fit, plus this set comes in 13 cute patterns like black and white stripes, pink floral stripes or blue quartz floral ribbons.
VICTORIA'S SECRETThe Satin PJ Set ($69.50)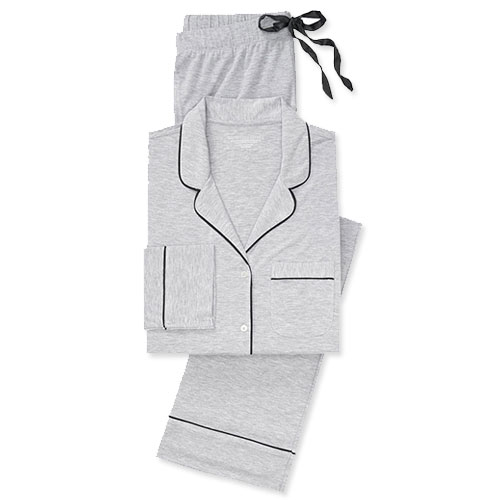 Victoria's Secret Modal PJ Set
If soft and cozy is more your thing, you should get the Modal PJ set. This duo is made in ultra-comfy Tencel modal with just the right amount of elastane for a touch of stretch and a light, easy fit. It comes in four color options - gray, pink, chalk and black - each with sleek, contrast piping along the sides.
VICTORIA'S SECRETThe Modal PJ Set ($49.50)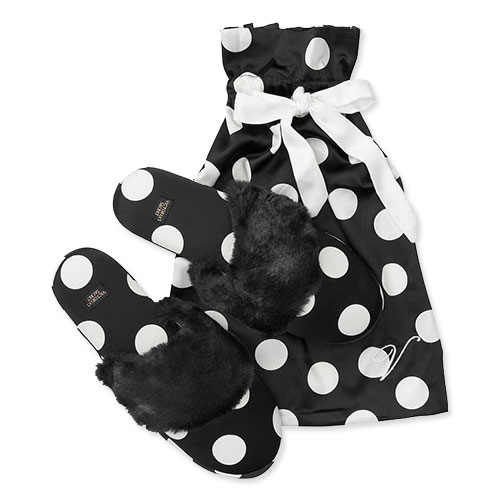 Victoria's Secret Signature Satin Slippers
Complete your trendy bedtime look with a pair of the Signature Satin Slippers. They are made from a silky-smooth satin material with a soft faux-fur trim. This cozy and luxe set comes in five colors that perfectly complement the patterns in either the satin or modal PJ sets.
VICTORIA'S SECRETSignature Satin Slippers ($19.50)
SheFinds receives commissions for purchases made through the links in this post.