We've all heard it at least a thousand times before: beauty starts from within. The best way to keep your skin looking youthful and healthy is by feeding your body all of the essential vitamins and nutrients it needs. A healthy diet not only makes you feel better on the inside but it can help your skin improve, too.
What we eat can directly affect our skin. Sugary foods, refined carbs, and other processed foods that are high on the glycemic index can cause blood sugar levels to spike, triggering a cascade of problems for your skin — from inflammation to dullness. When we're younger our main concern is breaking out but as we age, those concerns shift to wrinkles and fine lines. This is because as our skin matures its natural collagen production decreases and breaks down, causing our skin to sag.
To counteract this for radiant, younger-looking skin Vital Proteins launched their new Collagen Shots. The shots are like little bottles of anti-aging potion. They're infused with 7 grams of collagen peptides and a variety of other wellness ingredients to give your skin an extra boost.
The Vital Proteins come in five different variations, Cleanse, Sleep, Glow, Zen, and Restore. For more youthful skin, the Glow Collagen Shot helps improve your hair, skin, and nails with hyaluronic acid, vitamin C, and biotin.
Vital Proteins Collagen Shot Glow 12 Ct ($54)
Benefits of the Glow Collagen Shot:
-7g Bovine Hide Collagen: digested and absorbed by the body quickly for maximum benefits.
-60mg Hyaluronic Acid: supports skin hydration and elasticity
-Biotin & Vitamin C: functional ingredients to enhance our body's ability to produce collagen and support overall hair, skin, and nail health
Here's what one reviewer had to say about the Vital Proteins shot:
"Perfect amount for a shot of collagen and the extra hyaluronic acid and vitamin C. I'm so glad it's packaged in glass. Feels like I'm consuming a bit of the fountain of youth every time I take a shot. I love the taste and the simple sugar-free tartness of the drink."
Shop More Vital Proteins Shots
Vita Proteins Collagen Shot ($54)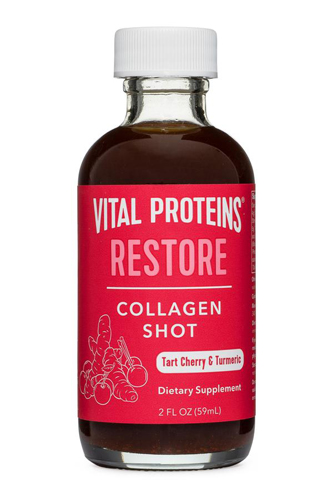 Vita Proteins Collagen Shot ($54)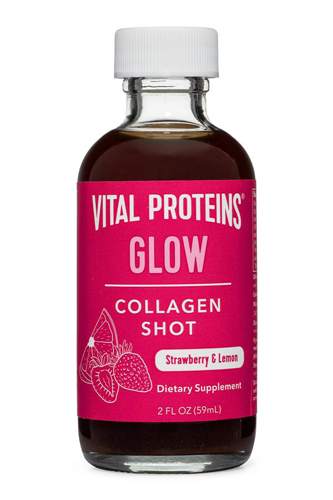 Vita Proteins Collagen Shot ($54)
Vita Proteins Collagen Shot ($54)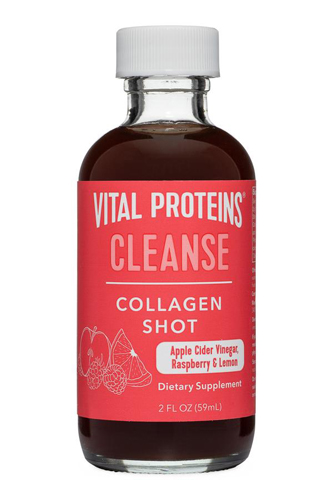 Vita Proteins Collagen Shot ($54)
SheFinds receives commissions for purchases made through the links in this post.