Everyone wants bright, glowy skin, but not everyone knows how to get it. There are a ton of skincare products you can use to help get your skin's natural glow back, but they'll all fall short if they don't have one crucial ingredient: Vitamin C.
This amazing vitamin is also a powerful antioxidant that protects the skin from sun damage and other skin-irritating agents. "Like all antioxidants, vitamin C can help fight free radicals from all environmental aggressors," dermatologist Dennis Gross, M.D., tells SELF. "I think of [free radicals] as antioxygen bombs that trigger inflammation and cascades of damage. The antioxidant quenches that. It puts out the fuse."
It can also help reduce the appearance of dark spots to reveal a healthy, clear complexion. "It reduces the activity of the enzyme that leads to the production of pigment, but it also addresses the existing discoloration," says Gross.
Skin Benefits Of Vitamin C:
Fight free radicals and environmental aggressors
Reduce dark spots and discoloration
Brighten the complexion
Replenish collagen production
To ensure that your vitamin C products are working, Gross suggests using products that have a balance of fat-soluble and water-soluble ingredients, which will work together to replenish the skin's collagen and target free radicals. Here are some vitamin C-rich products that will help you get the glowing skin of your dreams: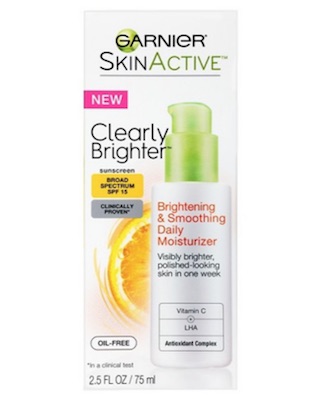 Garnier SkinActive Clearly Brighter Daily Moisturizer ($14.99)
This moisturizer is designed to transform dull skin and create a smooth, radiant, and even complexion. It uses the brand's Antioxidant Complex of vitamins C and E, pine bark essence, and Lipo-Hydroxyl Acid (LHA) to get the job done. It's perfect for those who struggle with dark spots and dark circles!
Derma-E Vitamin C Intense Night Cream ($15.99)
This night cream repairs the complexion while you sleep to ensure that you'll wake up with luminous, glowing skin. It uses powerful antioxidants and vitamin C to restore and shield the skin from environmental damage to keep it healthy.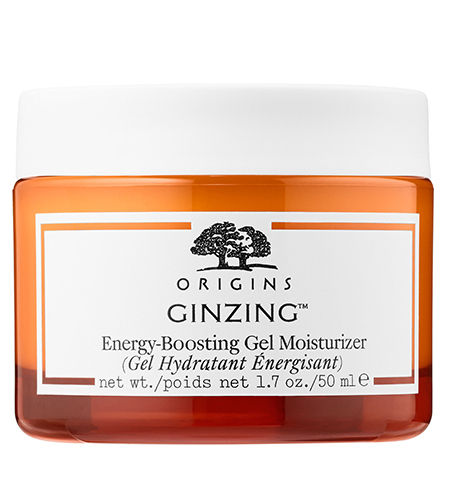 Origins Ginzing Refreshing Eye Cream ($31.00)
Your under-eyes can benefit from vitamin C, too! Get rid of under-eye bags once and for all with this energizing eye cream that features a mix of coffee beans, Panax ginseng, magnolia extract, and natural optic brighteners to wake up tired eyes and reduce dark circles and puffiness.
OleHenriksen C-Rush Brightening Gel Crème ($44.00)
This crème is like a glass of orange juice for your skin. It's brightening, vitamin C-rich formula keeps your skin hydrated for 24 hours while also tightening it and reducing fine lines and wrinkles. Plus, it works as an excellent primer and will help improve makeup application--and it smells SO good!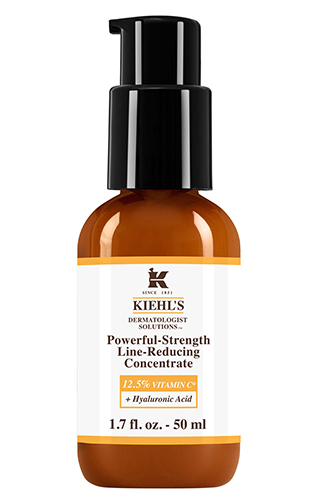 Kiehl's Powerful-Strength Line-Reducing Concentrate 12.5% Vitamin C ($62.00)
Diminish wrinkles with this 12.5 percent vitamin C serum. It's been found to improve the skin's overall texture, tone, and radiance while providing antioxidant protection to exfoliate and reveal healthy, youthful skin.
Murad Rapid Age Spot And Pigment Lightening Serum ($69.00)
This fast-acting dark spot serum is formulated with two percent hydroquinone to target dark spots, age spots, freckles, and hyperpigmentation. It also works to correct damage caused by environmental aggressors while also brightening the skin to visibly increase radiance.
Which vitamin C products do you swear by? Let us know in the comments below!
SheFinds receives commissions for purchases made through the links in this post.