Dark spots and wrinkles are two of the most common skincare concerns for women. Thankfully, there are plenty of products out there that can help reduce them and reveal brighter, firmer skin. In fact, dermatologists recommend starting with a vitamin C serum for its powerful effect on the skin. But not any serum will do, skincare experts and enthusiasts say OleHenriksen's Truth Serum is one of the best vitamin C serums available.
TRY IT: OleHenriksen Truth Serum ($40)
Shutterstock
Key Benefits:
-Formulated with vitamin C and collagen for brighter, younger-looking skin.
-Delivers all-day hydration and revives the complexion.
-Works as a solution for dryness, dullness and uneven skin tone, and loss of firmness and elasticity.
Shutterstock
What does Vitamin C do?
The magic ingredient in OleHenriksen's Truth Serum is vitamin C, which reverses the effects of free radical damage in the skin and prevents further oxidative stress. "I think of [free radicals] as antioxygen bombs that trigger inflammation and cascades of damage," Heidi Waldorf, M.D., director of laser and cosmetic dermatology at the Mount Sinai Medical Center, says.
As for dark spots, vitamin C is your best defense because of its ability to target discoloration and lighten them. "It also inhibits enzymatic processes that produce melanin in the skin, as such it can help to reduce dark coloration of the skin," Sumayah Jamal, M.D., of Schweiger Dermatology Group, tells Self.
Vitamin C has also been found to promote collagen, which is needed for reducing the appearance of wrinkles. Truth Serum is supercharged with the brand's True-C Complex™ and boosted with collagen to visibly firm the skin and deliver lasting hydration and radiance.
Shutterstock
Promising Reviews from Sephora Shoppers:
"I first started using this serum when I received a sample size, and I'm so glad that I tried it. When my sample ran out, I decided to buy a full-size bottle. It is a little expensive, but one drop a night is all I need, so this bottle will last a long time. I've been using the serum for a while now, and it has reduced the appearance of the fine lines around my eyes. It also has improved the overall look and texture of my skin. My face glows and just feels juicier. I'm 38, but I don't look it! The serum has a light citrus scent." - yogagirlLA
"I received a generous sample of Truth Serum with a previous order. I use several products on my face and after a couple days of using the serum I decided that it wasn't anything special. HOWEVER, I had maybe a 1/4 oz of the stuff that I didn't want to waste so I started using it on my neck. Within a week my neck was baby smooth and less crepey. Because of that I decided to give it another chance on my face. I've been using it twice a day on my face and neck for about 3 weeks. (4 weeks on just my neck) My second week into it I ordered a full size bottle. My skin is plumper and smoother so I've added Truth Serum into my daily maintenance. I will be buying it again and again. Product is fully absorbed into my skin. Isn't drying or oily. It smells good and it works. What's not to love?" - claire123
"My complexion hasn't looked this good in a long time. The tightness under my eyes has improved, I don't look as tired. I've only used it for a month and already there's a difference in the elasticity." - mlkpp
Shop more brightening products from OleHenriksen below: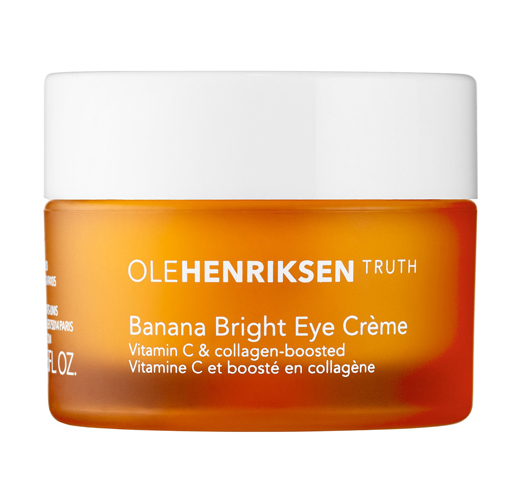 OLEHENRIKSEN Banana Bright Eye Crème ($38)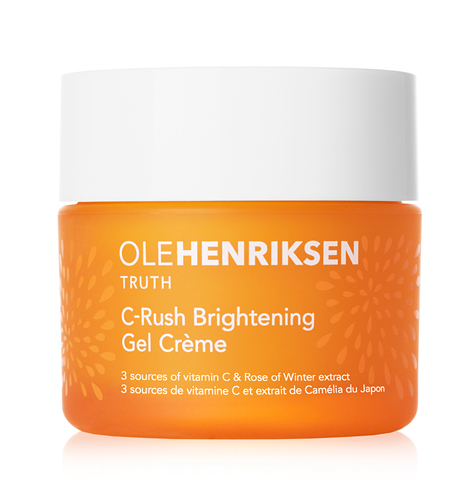 OLEHENRIKSEN C-Rush™ Brightening Gel Crème ($44)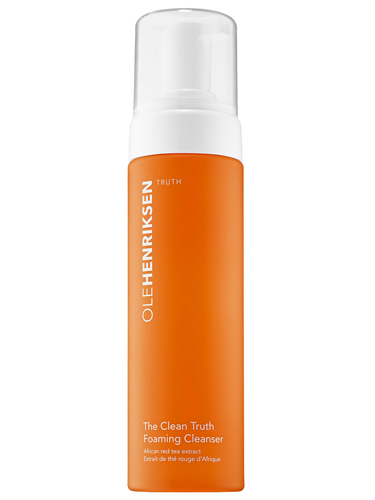 OLEHENRIKSEN The Clean Truth™ Foaming Cleanser ($30)
SheFinds receives commissions for purchases made through the links in this post.