When we notice the first signs of aging skin, the first thing we want to do is reach for a powerful anti-aging beauty cream. But, vitamins are also a great way to deliver anti-aging ingredients to the body. Sagging skin is one of the most common aging symptoms. It occurs as a result of collagen and elastin loss in our skin as we age. But, not to worry! These 5 vitamins are dermatologist-recommended AND will have your skin firm and supple in no time!
[Photo: Shutterstock]
HUM Collagen Love
"With age and sun exposure, collagen gets damaged," says dermatologist Dr. Hayley Goldbach. "To add insult to injury, we actually start producing less collagen starting in our 20s and 30s." The clinically-researched HUM Collagen Love vitamins contain 3 different collagen types to restore collagen in the skin dermis.
HUM Collagen Love ($40.00)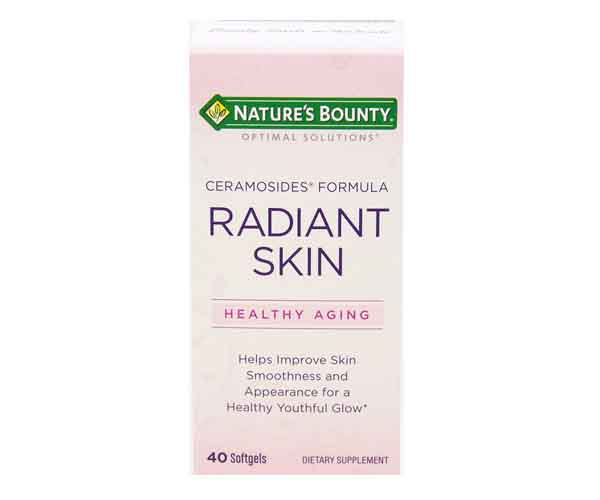 Nature's Bounty Radiant Skin Ceramosides Formula
Nature's Bounty Radiant Skin vitamins help restore moisture to the skin by providing ceramides. "When people experience dry skin, it is because of a loss of ceramides in the skin, which can also cause itching, flaking, peeling, and scaling," The Dermatology Review reports. "Using ceramides skin care products can help replace lipids that have been lost due to chronic dryness, environmental factors, and skin damage caused by certain skin conditions."
Nature's Bounty Radiant Skin Ceramosides Formula ($14.79)
Perricone MD Skin Booster
Dermatologist Dr. Nicholas Perricone created these Skin Booster vitamins to reduce the appearance of wrinkles and restore collagen and elastin in the skin. One of the ingredients includes blood orange, which, according to Humanitas University, is rich in vitamins C and A, folic acid, and anthocyanins.
Perricone MD Skin Booster 30-Day Supplement ($55.00)
HUM Turn Back Time
HUM's Turn Back Time includes antioxidant-rich turmeric and green tea, as well as vitamin C to help heal skin and protect it from sun damage. According to dermatologist Dr. Surbhi, "Green tea is rich in antioxidants like catechin and vitamin C that help in healing the damage caused by harmful oxidants in UV rays, pollution, chemicals, etc."
HUM Turn Back Time ($40.00)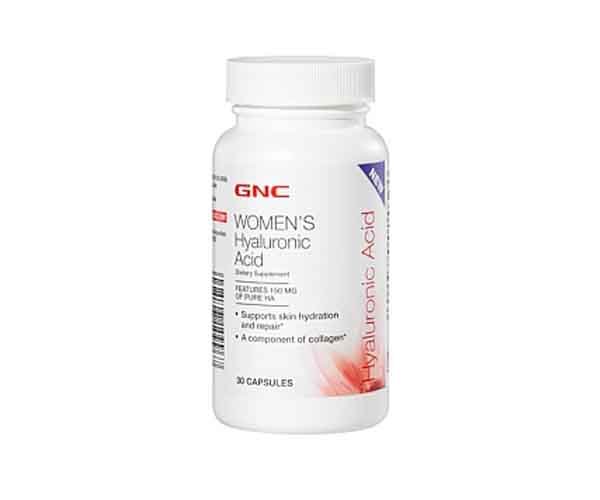 GNC Women's Hyaluronic Acid
This GNC skin vitamin contains pure hyaluronic acid to help repair aging skin and restore and boost collagen. "Hyaluronic acid is an active skin care ingredient as it retains moisture and creates a cushion to help plump the appearance of aging skin," The Dermatology Review reports.
What's your go-to vitamin for healthy, youthful skin? Let us know in the comments below!
GNC Women's Hyaluronic Acid ($21.99)