Your skin is more than just a reflection of every pricey cream or amazing drugstore cleanser you score. Vitamin and mineral deficiencies can affect the state of your skin — and may even be responsible for premature signs of aging. It's true that genetics and lifestyle choices like tanning and smoking cigarettes can create premature wrinkles, fine lines, and hyperpigmentation. But just as true is that there are certain vitamins that can go a long way toward protecting your skin from cell-damaging free radicals. A diet rich in these vitamins can heal damaged skin and even balance your skin's natural oils so that you experience fewer acne breakouts.
Most doctors aren't exactly vitamin and supplement pushers (in fact, you should always keep in mind that the best thing to do before starting any vitamin regimen is to get a full check-up and find out if you have any vitamin deficiencies). But these four vitamins that you should be taking for younger-looking skin are among the most recommended by doctors — because they aren't trendy powders or pills. They really work — and the proof is in young-looking, more radiant and healthy skin.
We read an awful lot about biotin as a miracle supplement for skin, hair, and nails, and we also hear a great deal about topical creams designed to address aging. But one dermatologist who spoke at the American Academy of Dermatology said there are actually three vitamins that actively help prevent UV ray damage, which is one of the major causes of aging.
"Despite advertising claims, almost all available topical formulations contain very low concentrations of antioxidants that are not well absorbed by the skin," says Karen E. Burke, MD, in her presentation. "There are 3 antioxidants that have been proven to decrease the effect of the sun on the skin and actually prevent further damage: selenium, vitamin E, and vitamin C." Experts also list vitamin D as a skin-healthy vitamin for its nourishing properties.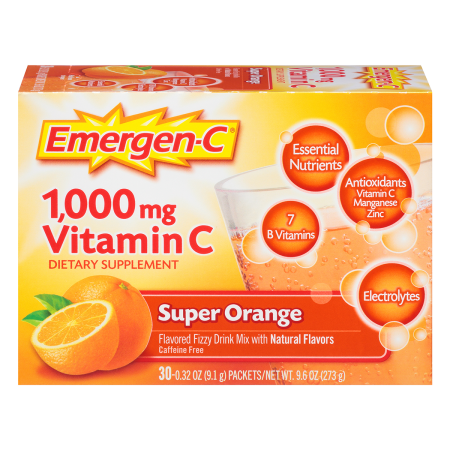 Vitamin C
Vitamin C helps fight free radicals and repairs dry, damaged skin. The daily recommended vitamin C requirement is 1000mg, which can be found in Emergen-C Drink Mix, a blendable powder that can be added to water or juice to make a delicious, skin-healthy drink.
GET IT NOW: Emergen-C Drink Mix ($9.97)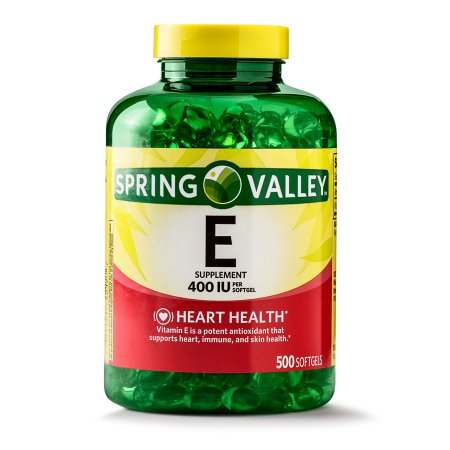 Vitamin E
Vitamin E is a potent antioxidant that can protect your skin cells from free radical damage brought on by UV rays. If you have dry or aging skin, it's super important to get enough vitamin E in your diet or through supplementation. This vitamin, found in avocados, nuts, and seeds, will help balance your sebum levels and keep your skin supple and hydrated. The majority of adults need about 15mg of vitamin E a day — this vitamin E softgel supplement has you covered.
GET IT NOW: Spring Valley Vitamin E Softgels ($11.48)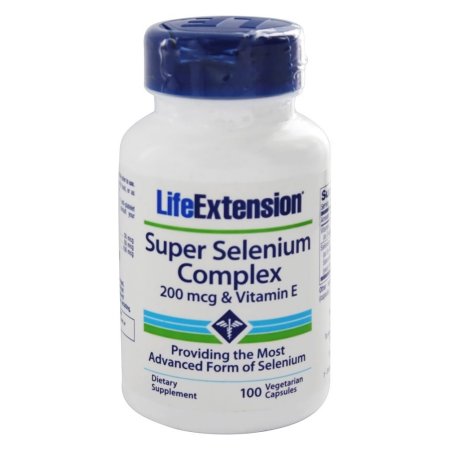 Selenium
Selenium is a trace mineral you'll find in foods like Brazil nuts, sardines, and chicken. Combined with vitamin E, this selenium complex supplement is even more powerful as an antioxidant — one that can fight free radicals, heal skin injuries, and help prevent acne.
GET IT NOW: Life Extension Super Selenium Complex ($10.62)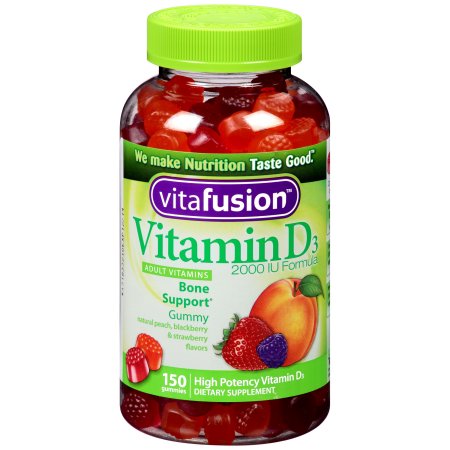 Vitamin D
Vitamin D also helps create healthy skin cells and can even help treat psoriasis and other skin conditions that affect skin tone. According to the Journal of Drugs and Dermatology, vitamin D has been found to reduce inflammation in the skin and can keep your complexion smooth and radiant.
Unfortunately, if you're a vegetarian or vegan who stays away from meat and dairy—and if you keep out of the sun—you may not be getting the recommended daily D intake of 600 IU per day (perhaps more if you're pregnant). A vitamin D gummy supplement can help bridge the gap — and it tastes great!
GET IT NOW: Vitafushion Vitamin D Gummy Vitamins ($9.88)
Find out more about skin vitamins by checking out 5 Vitamins dermatologists swear by for sagging skin at SheFinds.com!
SheFinds receives commissions for purchases made through the links in this post.