Sksksksk, spritz on your facial spray and grab your Fjällräven Kånken backpack, it's time to dress up as a VSCO Girl for Halloween!
At this point you're either thinking, "Finally! An opportunity to see what it's actually like to be a VSCO Girl!" or, "What the heck is a VSCO Girl?" If you resonate more with thought #1, feel free to skip the next paragraph. For those of you stuck on thought #2, here's the answer you're looking for:
A VSCO Girl is someone with a dressed down, beachy style who cares about the environment and loves brands like Brandy Melville and Fjällräven Kånken. It is a social media phenomenon that originated from a photo editing app VSCO.
In short, a VSCO Girl is a stereotype of a girl with a signature look defined by a chilled-out vibe who loves using filters to achieve that look on Instagram. This video might explain:
Now that we're all on the same page, let's get to dressing up. 2019 was the year of the VSCO Girl, thus making it one of the most relevant Pop Culture Costumes of the year. Don't miss out! We've rounded up exactly what you need for the perfect VSCO Girl look: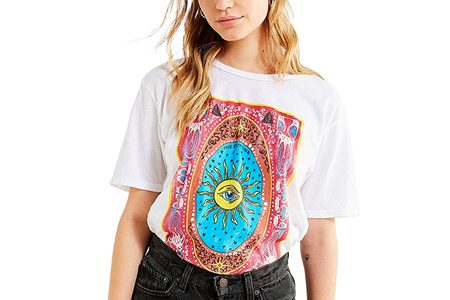 Big Tee
The hallmark to any VSCO Girl look is the graphic T-shirt, preferably with an oversized fit, aka a "big tee." Think graphics with printed statements like "chill out" or a design that evokes a peaceful vibe. We love this T-shirt from Amazon because it comes with a friendly price tag under $10, and it is meant to wear with a looser fit. If your T-shirt is so oversized that it makes it seem like you're not wearing pants, you're on the right track to a VSCO Girl look.
Tie Dye Eyes Sunflower Graphic T Shirts ($10.99)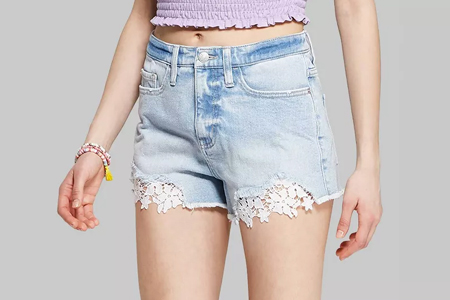 Short Shorts
Don't forget that you can never see their pants, so very short shorts are a must. While you probably already have a pair of denim shorts sitting in your closet, consider this option for your Halloween look. With a slightly high-rise fit and white crochet detailing at the hem, these shorts are VSCO-approved and practically made for your costume. Again, jst make sure you can't see them under the big tee!
Wild Fable Crochet Hem Jean Shorts ($11.90)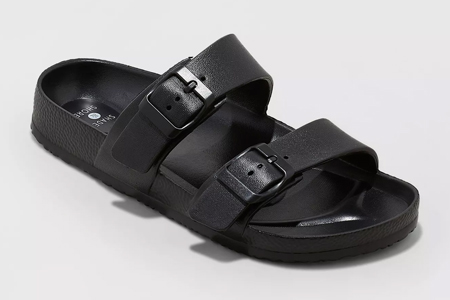 Trendy Footwear
Vans or Birkenstocks are typically the footwear of choice for a VSCO Girl. If you've already got a pair of either, you're good to go. If not, we like this pair of black slide sandals because they have the right aesthetic for the look and just cost $12.99. Plus, all of the customer reviews say they're comfortable!
Shade & Shore Neida Eva Two Band Slide Sandals ($12.99)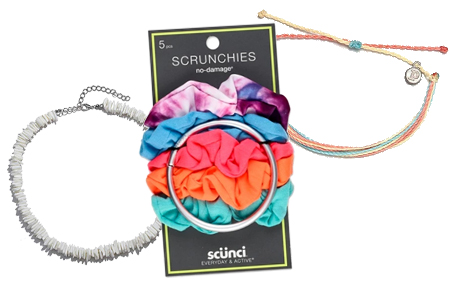 Scrunchies
Next, let's discuss accessories. Lucky for you, there are quite a few options in this category since VSCO Girls seem to have a lot of likes (see below), but the most important is an armload of scrunchies. Oh, you forgot yours? You can keep mine!
Conair Scunci Everyday & Active No Damage Scrunchies With Keeper ($5.99)
Puka shell necklace
The only acceptible necklace for a true VSCO Girl is all about the shells. It will go so nicely with your homemade friendship bracelet! Bonus points for stacking (like the scrunchies). A VSCO Girl needs to show how much she loves those oceans (and those turtles!).
BlueRica Hawaiian Smooth Puka Shells Necklace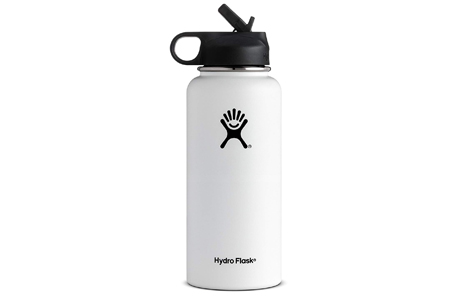 A Hydro Flask
Your VSCO Girl Halloween costume is absolutely NOT complete without a Hydro Flask. How dare you forget?? Think of the turtles! And how else will you make your friendship bracelets? (The good thing is that this is an actually useful part of the costume that you can use for long after Halloween.)
Metal Straws
VCSO Girls are very concerned with saving the turtles--how dare you use anything but a metal straw?!
Epica Stainless Steel Drinking Straws, Set of 4- Free Cleaning Brush Included
Facial Spray
VSCO Girls are all about the facial spray--especially Mario Badescu's Rosewater one.
MARIO BADESCU Facial Spray with Aloe, Herbs and Rosewater ($12)
Pura Vida Bracelets
The only other thing on a VSCO Girl's wrist other than scrunchies and Hydro Flask-made friendship bracelets are Pura Vida bracelets. They sell for $6 on Amazon, FYI.
SheFinds receives commissions for purchases made through the links in this post.