In recent Royal news, both Duke and Duchess of Sussex have decided to distance themselves from their ties as primary members of the Royal Family. After a long-lasting 'bullying' from the news and media, both Prince Harry and wife Meghan Markle, feel like their mental and physical well-being are being compromised for the sake of the family's stature and prestige. Their initial request, was to split ties with the Royal Family 50%, as half of their time would be spent in the UK and the other half in the United States.
Unfortunately for Prince Harry, his royal title won't be the only thing he's cutting ties with…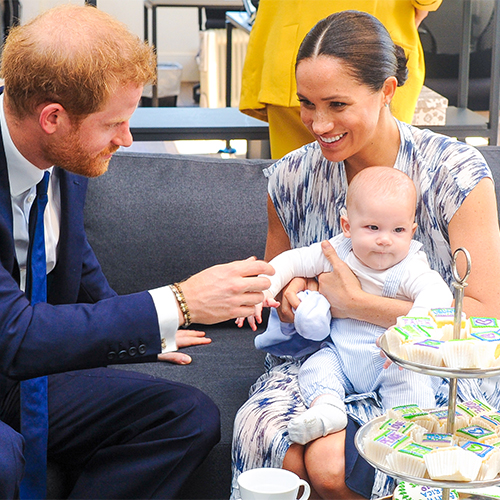 Splash News
It's rumoured that Prince Harry cut himself off from a majority of his closest friends and confidants during Meghan Markle's pregnancy. Apparently six months into her term with Archie, many close pals to Prince Harry started noticing a huge shift in attentiveness and care into his pre-existing relationships.
Understandably so, many friends can drift apart when things get busy (starting a family and carrying a royal title at the same time might be the cause). However, friends closest to Prince Harry can't help but wonder if this detachment is intentional or a secondary outcome from a hectic lifestyle. Regardless of the cause and effect, many friends are resentful. According to People, friends have even gone as far as to delete Prince Harry's phone number.
Splash News
While more recent reports of Prince Harry's detachments from prominent people in his circle are emerging (his family and close friends), Meghan Markle's presence has been causing friction since the two began dating.
In particular, Prince Harry's relationships with Tom Inskip, Guy Pelly and Astrid Harbord, have dramatically been cut off since the two started dating. Tom Inskip was one of Prince Harry's best friends, he advised the two not get married - his opinions costs him his friendship with lifelong-mate. Astrid Harbord was Prince Harry's PR Rep, since Markle and Prince Harry started dating, the relationship with Astrid has completely vanished. Lastly, Guy Pelly, who is notably known as a party guy (and God Parent to Prince Louis) has been cut off since Markle and Prince Harry got together.
Splash News
So, who have the two been filling their social circle with (if they've cut ties with their British friends and family)? The answer is the A-List celebrities, who presumably come from Markle's Hollywood scene. Celebrities like: George and Amal Clooney, Serena Williams and Priyanka Chopra, are just a few of the couple's (recent) confidants.
Splash News
So what's next for this royal couple? As Queen Elizabeth II hosted an emergency meeting with family members, she ultimately approved of their seperation from the Royal Family obligation. The Queen expressed her sadness and will miss Prince Archie having their side of the family around.
Since Markle is having similar feelings to those of Princess Diana, it's presumed that the Queen understands this and just wants her family to be happy and healthy.
While it seems like everyone from Prince Harry's corner has been cut off, there are a few individuals who still remain close. Friend Charlie van Straubenzee, still holds a presence in the couple's lives. It's even rumored that he is one of Archie's Godparents.