Stop what you're doing: our editors just discovered Zaxie, aka your new go-to source for party jewelry this holiday season.
The affordable collection features all CZ's, or cubic zirconia, the jewels that look exactly like diamonds but for way cheaper. CZ's have a bad rap, and we totally get that you don't want a CZ engagement ring–but when it comes to costume jewelry, they are absolutely the way to go.
And we've never seen them look like this before. The collection of affordable crystal jewelry–from stud earrings to charm bracelets and more-is jaw-dropping.
The line retails for $18 to $250, and we found so many good items at the $20-$40 price range. This way, you can find jewelry that perfectly matches your holiday party and NYE dresses perfectly, but guilt-free. And they make great gifts, too. Stock up!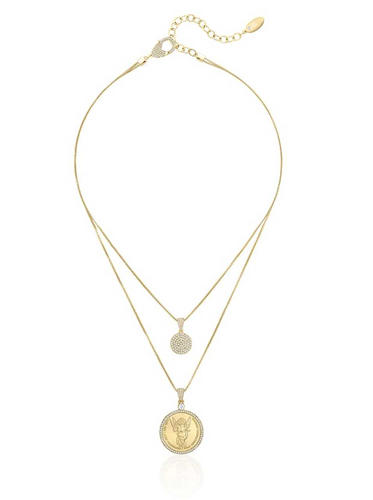 Zaxie Angel Gold Layered Coin Necklace ($140)
Zaxie Favorite Gold Charm Bracelet ($38)
Zaxie 1.25 Carat CZ Stud Earrings ($20)