Every couple wants their wedding to stand out from all of the rest, but that doesn't mean you have to abandon all of the tried-and-true classic wedding traditions. Here are seven traditional wedding ideas you'll want to take a closer look at when planning your big day.
[Photos: Shutterstock]
Something Borrowed & Something Blue
Is there anything more classic than including something borrowed and something blue in your wedding day? Sandy Hammer of AllSeated suggests borrowing a family member or close friend's wedding veil, hair accessory or special piece of jewelry as your something borrowed.
"Sometimes, brides get put off by trying to incorporate something blue into their wedding day -- it's not that hard though," she says. "Consider a light blue garter (if you are wearing one), having a piece of blue fabric sewn into the lining of your wedding gown, light blue jewelry (such as earrings or an accent ring), shoes with an accent of blue or a blue sole, or even a light shade of blue manicure."
The Monogram
That stunning calligraphed monogram deserves to shine bright at your classic wedding in more than just your invitation suite, says Skylar Caitlin, Chancey Charm Houston Wedding Planner. "Not only are monograms elegant and classic, but using them throughout the day shows a little of your personality and creates an overall cohesive wedding experience."
The Wedding Cake
Dessert bars have been growing in popularity. And, while the arrangements of adorable cupcakes and colorful candy are beautiful to look at, nothing beats cutting a cake with your other half, says Katie Alvarez of Planning with Poise. "The cake-cutting is one of the first tasks you'll do together as a team; from holding the cake knife together to serving the first slice. It's an incredibly symbolic moment – and a very cute way to entertain your guests!"
The Classic Getaway Car
"Classic to me is something that never goes out of style. I love a classic old car for the bride and groom to leave the ceremony or the reception in," says Jyl Deering, Chancey Charm Boston Wedding Planner. "Too many brides are forgetting that classic photo that becomes a timeless keepsake."
A Love Letter
When is the last time you wrote a love letter to your partner? "Between texting, emailing and social channels, letter-writing can seem obsolete. But, doing so is a great way to take some time to slow down, reflect, and share a thoughtful sentiment with your partner. Plus, these letters will be some of the most deeply sentimental of all your wedding day keepsakes," says Alvarez.
Preserving The Top Layer Of Cake
Don't forget to preserve the top layer of your wedding cake so you can share it on your first anniversary, says Melisa Imberman of The Event Of A Lifetime. It is a classic tradition that you might regret not doing it once you're gearing up to celebrate your first year if marriage.
The Receiving Line
Another classic tradition that very few people do is a receiving line. "While many modern brides find this tradition antiquated, I think it is a great way to make sure you see and acknowledge every guest that attends your wedding before anyone gets lost in the crowd," says Steve Moore of Sinclair & Moore.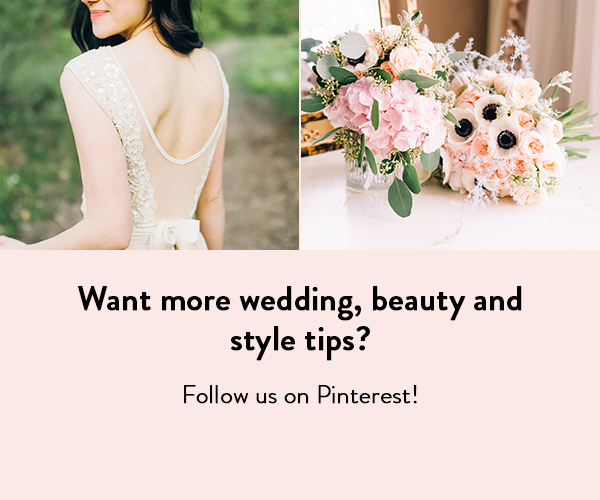 Want more wedding tips and advice? Follow SHEfinds on Pinterest!