Oprah has been very open about her weight loss struggles. After years of shedding pounds and putting them back on, it seems like the media mogul has finally found a diet plan that works for her.
In the new issue of PEOPLE, Oprah reveals that she's lost 42.5 pounds since starting Weight Watchers (and buying a stake in the company) almost 2 years ago. "This has been the easiest process that I've ever experienced," she tells the magazine.
One reason why she likes the weight loss program? She gets to eat her favorite food: bread. She also still indulges in potato chips and wine too. "I can eat anything I want; I just can't eat it at the same time," she says. "Which is the entire philosophy of life: You can have it all. You just can't have it all at the same time." Words to live by whether you're dieting or not!
[Photo: Splash News]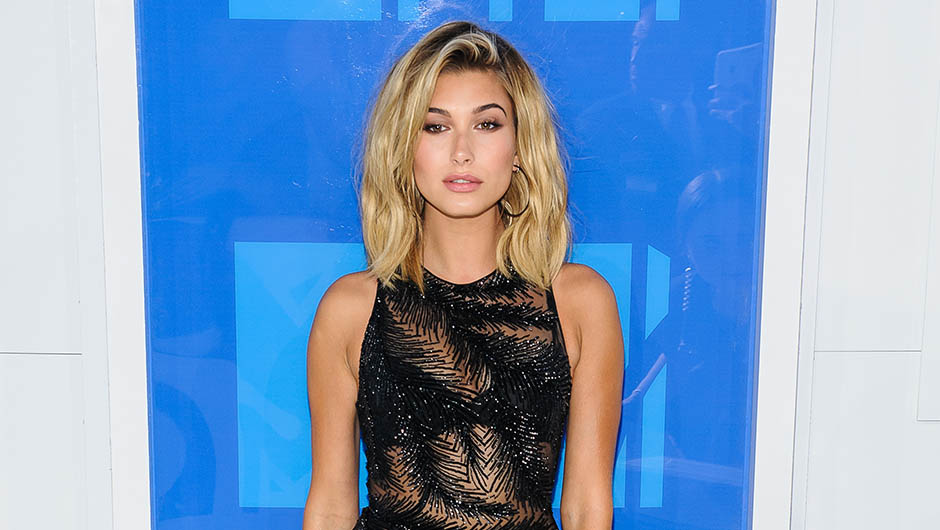 This season, Hailey Baldwin is walking in more shows than ever before at New York Fashion Week. To prep for the runway, Hailey followed an intense 10-day diet. "Right now, I'm on a metabolic diet," she told PEOPLE a few weeks ago. "I'm trying to reset my body before I get into the craziness of all this traveling and running around."
So what exactly IS a metabolic detox? Well, pretty much exactly what it sounds like--a way to reset your metabolism. According to Harvard Medical School, the diet is "aimed at eliminating alleged toxins that are held responsible for a variety of symptoms, including headache, bloating, joint pain, fatigue, and depression."
Hailey spent 10 days on the detox, which includes eating lots of clean foods, like fruits and veggies, as well as adding supplements to her diet. "It's like a cleanse that you have to do with like protein powder and all this different stuff and you have to eat a certain type of way." So cryptic! She added, "I eat healthy regardless but it's very much more scaled down." Sounds intense, but at least it's paid off. Girl's got abs that could cut a B.
[Photo: Splash News]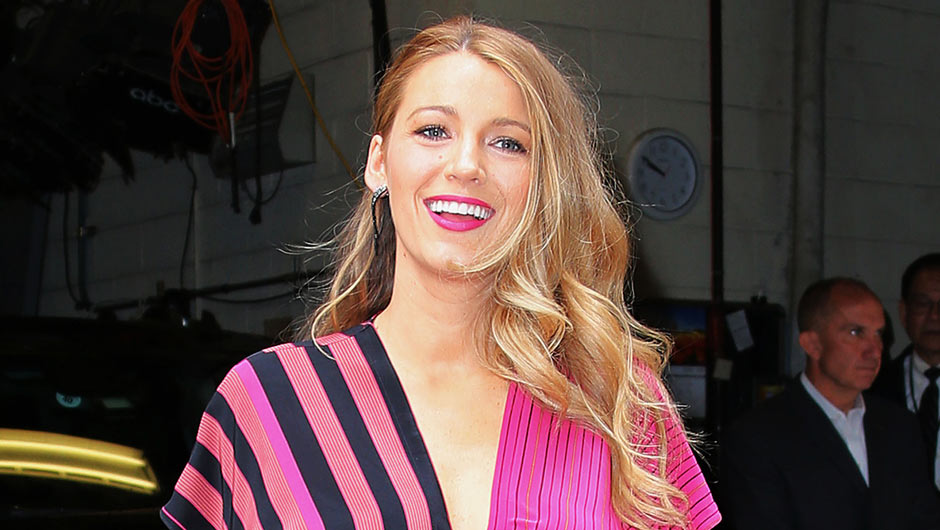 Blake Lively just revealed even more secrets about her diet while filming The Shallows. " I did no gluten and no soy," she said in an interview. "Once you remove soy, you realize you're eating no processed foods. So that's basically what I did. No processed foods and then working out." She also went on to explain that not eating soy was the most difficult part of the diet for her. "[It] seems like, 'Oh, that's really easy to cut that out,' but then you realize, there's soy in everything. Like, everything you eat, there is soy in it. Even if it's healthy, Whole Foods organic stuff, there's always soy in it."
Blake's movie The Shallows came out about a month ago and whether you've seen it or not, what you should know is that Blake. Looks. Great. The actress filmed the movie just eight months after giving birth to her first child, James, and she wears a bikini in basically every scene. Her trainer Don Saladino revealed the diet plan Blake followed during filming and it's actually pretty doable!
1) Don't count calories: "I don't think putting someone into a caloric deficit, meaning restricting their calories, is the right thing to do," Saladino tells Cosmo. Blake trained her metabolism to burn more efficiently, which you can't do by starving yourself.
2) Only eat nutrient-dense, high-quality food: Blake was breastfeeding during filming, so she wanted to make sure she was putting the best foods in her body. Saladino had her eating "organic, balanced meals consisting of proteins, vegetables, fruits, slow-burning starches like sweet potato, and getting healthy fats like avocado, coconut oil, and grass-fed butter."
3) Start the day with a glass of water: The first thing Blake did when she woke up was drink a glass of water. For breakfast, "Blake might make herself a couple of eggs cooked in coconut oil, and she might throw some fresh vegetables in there," Saladino reveals. "If she's really hungry, because the human body changes all the time, she may add some gluten-free oats with some fruit. Early in the day, a big priority is hydrating, feeding her food with proper nutrients, which balances her sugar levels, and then not depriving of everything she loves."
4) Follow the 80/20 rule: Saladino explains, "80 percent of the week, you're really good, and 20 percent you leave for error and having fun." For Blake, that was pizza and pasta. Same, girl.
[Photo: Splash News]
Bella Hadid's diet is not at all what you'd expect. "My diet is pizza" the model tells WWD. "I promise you, it's like every day." Interestingly, I have not seen the same results as Bella on this diet, but, you know, I'll still stick to it.
Bella also partakes in the burger diet, french fries diet, and grilled cheese diet, according to this interview. Girl definitely knows how to live.
[Photo: Splash News]
Jennifer Aniston
Jennifer Aniston revealed her daily diet to Elle and it's kind of depressing if you like food. She said, "When I wake up, I have warm lemon water and then I have a shake or avocado and eggs, which is one of my favorites." Aniston added, "I sprinkle a little coconut oil on that. Sometimes, I'll have a puffed millet cereal with a banana or I'll do oatmeal with an egg white whipped in at the end." Whoa, getting a little crazy there with the oatmeal and egg white, Jen!
For lunch she has "some form of vegetables or salad with protein—pretty basic." Does she go all out for dinner? Nope. Aniston said that it's "probably the same" as lunch. OK, but what about snacks? Is that when she goes H.A.M. on some chips or candy?? Again, nope. She goes for "maybe an apple and almond butter" or an apple and some nuts. Damn, that's some discipline girl.
So what's her guilty pleasure? It used to be Mexican food but now she loves "a really good pasta." Same, Jen, same. Now we have definitive proof that Jennifer Aniston is, indeed, just like us.
[Photo: Splash News]
Gisele Bundchen
Gisele's personal chef, Allen Campbell, revealed that the couple loads up on organic vegetables, whole grains, and lean meats, and completely avoids sugar, caffeine, dairy and tomatoes. Campbell also substitutes coconut oil for olive oil and Himalayan pink salt for iodized salt in their meals.
Khloe Kardashian
Khloe Kardashian shed more than 35 pounds by making "major cutbacks," such as eliminating soda. She revealed, "I used to love soda. So I've cut out soda completely and I'll drink iced tea or water for what I drink throughout my day. I just made that like a lifestyle change. I'll do like one thing, like, a month. I'll just cut something off little by little, and then it just becomes like a part of your life. You don't even think about it."
Beyonce
Beyonce lost 20 pounds in only a couple of weeks for "Dreamgirls," thanks to the Master Cleanse. The cleanse contains a mixture of cayenne pepper, maple syrup and lemon juice. She also drank salt water and laxative tea.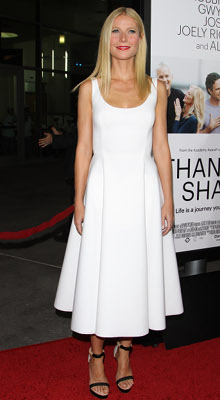 Gwyneth Paltrow
Gwyneth Paltrow's macrobiotic diet requires that she eat only 100% natural foods and is limited to fruits, veggies, seeds and algae.
Anne Hathaway
Anne Hathaway ate a 500-calorie-per-day diet of hummus and radishes to slim down for her role in "Les Miserables."
Nicole Kidman
Nicole Kidman used the Three Egg diet while filming "Cold Mountain:" one egg for breakfast and two for dinner.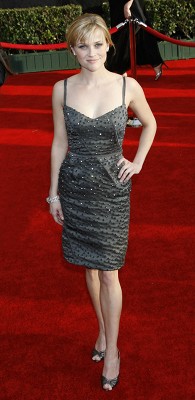 Reese Witherspoon
Reese Witherspoon is rumored to have used the Baby Food Diet to shed pounds (just eating baby food for breakfast and lunch and real food for dinner!).