I've always been happy with the lips my mama gave me, but over time I've noticed my reasonably full lips have lost some of their volume, particularly my top lip. It may not be something that is noticeable to people around me and, in another time and age, a gummier smile may not have been noticeable to me, but in the age of Instagram, selfies, and more modern attitudes about cosmetic procedures like lip fillers, I'm certainly more aware of them.
That last fact led me straight into the offices of Board Certified Physician Assistant Lauren Abramowitz of Park Avenue Skin Solutions in New York City. Abramowitz is a superstar among the downtown (and modern uptown) crowd because she's honest, ethical, a skilled injector, and her approach to cosmetic enhancements like Botox and fillers truly is "less is more."
If you've ever considered lip fillers, there's no doubt you've also considered the possibility that you will wind up with the dreaded trout pout or hotdog lips (a term I learned at the office that refers to when the top lip is stretched out and doesn't have a shape). A great lip filler procedure should never make you look like someone simply placed Angelina Jolie's lips on your face and accepted your money for it—because, as gorgeous as they are, Jolie's lips aren't for everyone.
"You can look your age, but look good for your age," Abramowitz says. And when it comes to lip fillers, it's important not to think of them as an in-and-out lunchtime procedure. "It's an art," she adds.
If you're trying to decide whether lip enhancement is the right procedure for you, consider these seven things you should know before getting lip fillers.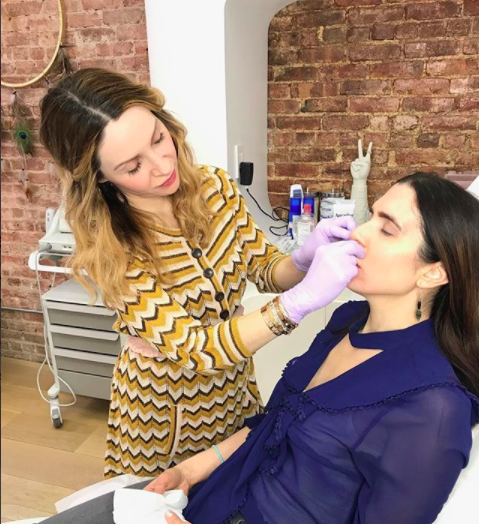 1. Lip Fillers Should Not Be A Cookie Cutter Procedure
So, your BFF has returned from getting a bit of Juvederm to plump up her lips and you're ready to tell your practitioner exactly what to do with your lips? Hold that thought. A filler and filler placement that's right for your friend isn't necessarily a good look for you.

From the moment I sat in Abramowitz's chair, I was aware of her examining my lips from various angles. She stepped back a foot to check them out from a distance, stepped forward to get a close-up view, and asked me to smile so she can see how they look in relation to my gum line. We both agreed that, considering how my goal was not to look like Kylie Jenner, I didn't need a lot of filler to plump up my lips. I was more interested in giving them what I called a "pop" and addressing the top lip so that it made me look a little less "gummy."
Abramowitz explained that she never uses one cookie cutter approach with every patient. Just as our lip goals are different, so is our anatomy. One patient may want to fill in lines around the lips, while another may be more concerned with her lip line or with balancing the upper and bottom lip. In my case, we agreed to use half a cc of Vollure XC (that's less than a milliliter of product) and concentrate on only the center of my top lip and the corners of my bottom lip.
It's really important to find a practitioner who sees you — and your lips, as they are — and who takes your entire face into account before agreeing to fill in your pout.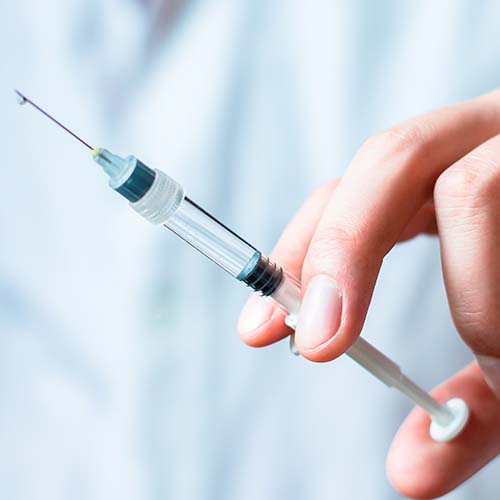 2. There Are Several Fillers You Can Use And Each Has Pros And Cons
Most injectors rely on two main categories, or portfolios, of filler on the market: Juvederm or Restylane. Both FDA-approved fillers contain hyaluronic acid, which is a naturally occurring sugar the body makes, along with a small amount of an anesthetic called lidocaine. Within those two categories of filler, you'll find subsets of fillers like Juvederm Voluma, Juvederm Vollure, Juvederm Volbella, and Restylane Silk.
Abramowitz was honest about her preference for Juvederm fillers, but because our bodies and goals are different, you may find Restylane works better for you — this is something you should discuss at length with your practitioner. "There are different molecular structures in each," Abramowitz explains.
Each filler has its own superpower and some should only be used on specific areas of your face. For example, Voluma adds volume to the cheek area, but if a practitioner wants to use it to fill out your tear troughs, run — it can be disastrous when injected into the thin, delicate skin around your eyes. Abramowitz says Voluma is way too solid to work well in lips.
When it comes to lips, Abramowitz says she sometimes layers different fillers to achieve more volume or a lift of the lip, if needed. Otherwise, one filler type that suits your anatomy and goals should suffice. Here are some basic facts to keep in mind about lip filler options:
Juvederm Volbella: This filler is commonly used to fill in lines around the mouth and to give the lips a healthier, more youthful appearance. Volbella won't create a great deal of volume, but that's perfect if you're trying to fly under the lip filler radar.
Juvederm XC and Restylane: Commonly used to fill in wrinkles and fine lines around the mouth, Juvederm XC and Restylane both provide the kind of voluminous fill that we associate with Kylie Jenner's dreamy lips.
Restylane Silk: Consider this filler Restylane's gentler, softer, more subtle cousin. If you're unsure about lip fillers and want to start off slowly, this filler won't plump them up to the sky and will likely be absorbed by the body faster than Restylane and Juvederm.
Juvederm Vollure XC: I ultimately went with Vollure because it gives the lips great hold and subtle volume, but doesn't provide the dramatic results you'll get with Juvederm and Restylane.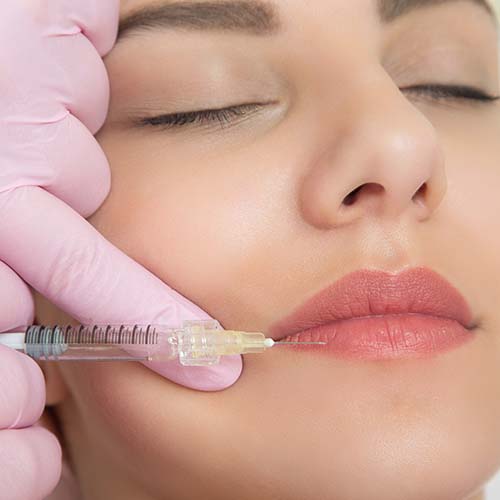 3. Technique Is Everything
The price of lip filler varies so much from state to state and from one practitioner to the next that it's difficult to pinpoint the cost you can expect to pay until you've received a consultation (somewhere between $500 and $1000 is a reasonable estimate, and the type of filler you use and how much of it you need is also a consideration). With that said, don't make the mistake of cheaping out and choosing a practitioner based solely on his or her drastically low prices.
You aren't just paying for a product. Lip filler — all filler — requires good technique and knowledge of anatomy. The moment Abramowitz explained to me that she prefers the microdosing technique—which is when tiny amounts of filler are injected into various areas of your lips instead of giving you an entire needle at once—I felt much more relaxed. Taking a slower approach with filler helps prevent lumps and doesn't look as drastic. It's always easier to add more filler later on, Abramowitz explained, than to be stuck with lips you hate or to have to dissolve the filler with an enzyme called hyaluronidase.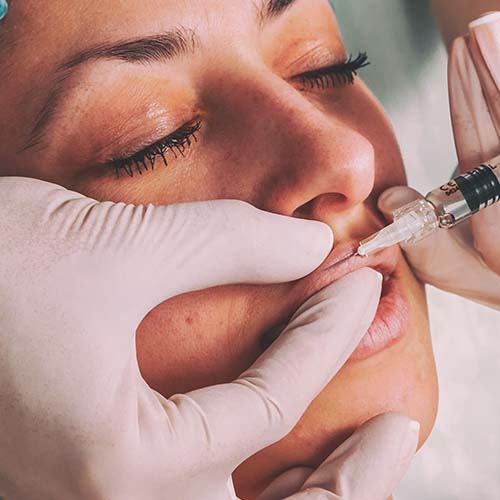 4. You're Probably Going To Bruise And It's Not The End Of The World
Although Abramowitz spent 40 minutes consulting with me before a needle even touched my skin, my microdosing lip filler procedure took just 15 minutes. Some doctors use numbing cream, but after Abramowitz explained to me how the cream can increase inflammation and swelling, I opted not to use it.
My pain threshold is pretty average, and although it isn't fun having a tiny needle inserted into any part of your body, I would rate my lip filler procedure a 6 out of 10 in terms of pain. While holding a light over my face that shows her where my veins are located in order to help avoid bruising, Abramowitz inserted the needle into one part of my lip and then pressed down on it with a great deal of pressure to place the filler correctly and ensure it didn't lump together. Then she moved on to another spot in the lip and re-enacted the exact technique. It was over before I knew it and, for me, the pain was no biggie.
But, oh boy, let's talk about the bruising. You may not bruise when you get lip fillers, but given the thinness of skin in this area, you probably will—and it's not the end of the world. You can help prevent bruising by not taking omega-3 rich fish oil supplements or aspirin for two weeks prior to injections, not drinking alcohol the night before. There's also some talk about how bromelain and arnica supplements can help.
Unfortunately, I confused Tylenol and aspirin and took an Advil the night before my injections. I also eat flax seeds every morning (hello, omega-3's), and, unbeknownst to me, got my period later that day. All of these factors contributed to major bruising on my lips (which I can handle with dark lipstick) and above my lip, which made me look like I had half a mustache. I'm not going to lie, it looked bad for a few days. But I covered my skin with color correcting makeup, applied a vitamin K cream twice a day, and it was completely gone in about eight days.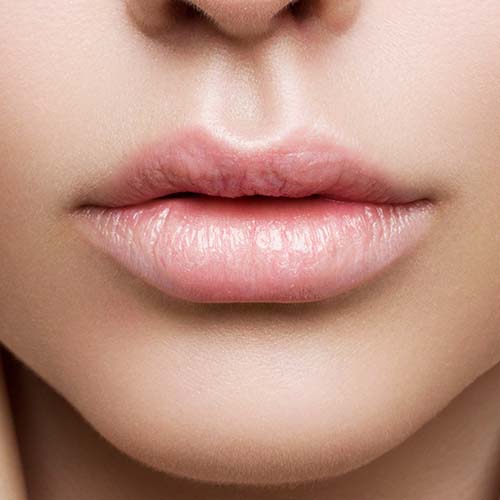 5. You May Not Like Your Lips Right Away
Thankfully, there are few risks involved with getting lip fillers. If you experience reactions at the site of your injections, you may have an allergy and it's important to get medical treatment right away. Bruising, swelling, soreness and tenderness in the lips that can last for up to one week is common and all of it happened to me. My lips looked terrible the day after injections — hyaluronic acid draws in water and your lips are inflamed from the needles themselves. As a result, your lips can look really puffy and sometimes uneven (my left top lip bruised badly and was larger than my right top lip). I was instructed to massage my lips three times a day using Aquaphor to prevent bumps—and it worked. Icing for 20 minutes on and off during the first 48 hours also helps a great deal.
As part of Abramowitz's microdosing technique, she asks that patients return to her office two weeks after their injections to see how they've healed and to determine whether they need more filler. At my follow-up appointment one week later, we decided not to inject more filler. I may not have loved my lips right after injections, but I was super happy with how naturally plump they looked a few weeks after the procedure.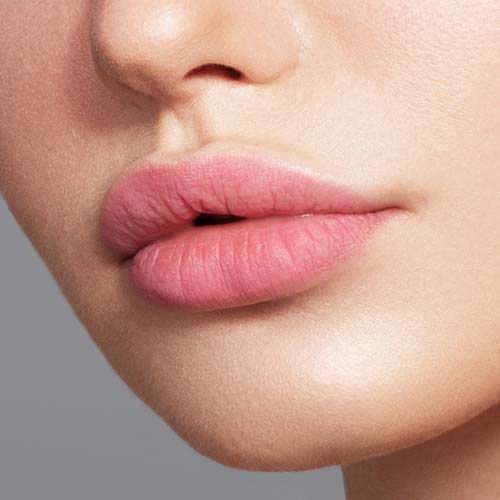 6. Lip Injections Don't Last Forever
Until a safe filler is invented that can last 20 years and always looks amazing, be prepared to get hooked on how your lips look and be willing to see that result gradually fade. Hyaluronic acid is a sugar that your body naturally breaks down. Even though a filler like Vollure can, technically, last around nine months, that number is not set in stone.
Everyone is different. If your metabolism rate is higher or you hit the gym daily and are very active, your filler may dissolve sooner, Abramowitz says.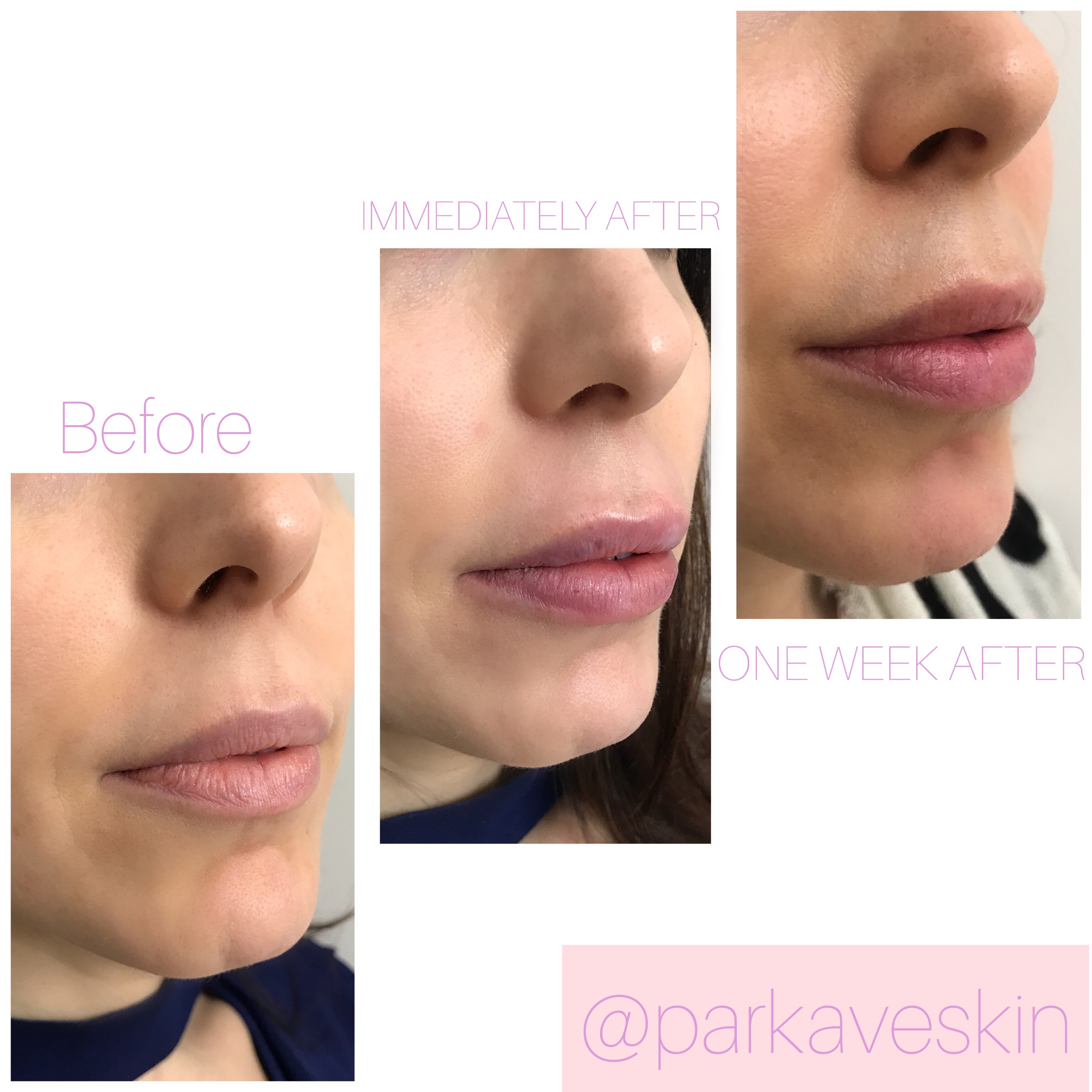 7. You May Be The Only One Who Notices Your New Lips (And That's A Good Thing)
Lip fillers are a lot of things, including fun—especially when it comes to experimenting with different lipstick shades. But it's important to temper your expectations: they probably aren't going to change your life and they may not even turn heads. In fact, you may be the only person who notices them.
In my opinion, that's a good thing!
My mother didn't notice them, my husband didn't notice them--and even I didn't notice the filler itself. All I could see were healthier looking, slightly plumper lips that didn't require as much time spent applying lip liner. And to me, that was proof that Abramowitz was a pro injector who valued natural results above all else.
Your results may be completely different. Perhaps you want to achieve noticeably bigger lips—there's nothing wrong with that, either. Talk to your practitioner and come up with a plan on how much product you'll need to get gorgeous, big lips that flow with your natural bone structure and the contours of your face.
If you want lip fillers, my advice is to research practitioners, choose someone who sees you and your lips—and, above all else, get them for you.
For more information on lip fillers, check out:
--What Exactly Do Lip Fillers Entail
--How To Get The Look Of Lip Injections Without Needles.
--I'm 24 And I Got Lip Injections--Here's What I Looked Like Before And After
[Photos: Park Avenue Skin Solutions/Shutterstock]