You landed your first real job--congrats! There is nothing better than taking home a paycheck instead of homework. But, what's a girl to wear? We spoke exclusively with Brooke Jaffe, fashion director of Fitz, a style expert with years of experience in the working world, to find out the Dos and Don'ts of dressing for work in your 20s.
What are they?
Do: Overdress
"Dress for the job you want, not the one you have," Brooke explains. Think of it like dressing for a wedding, you'd rather be overdressed than underdressed, always.
[Photo: Gal Meets Glam]
Do: High-waisted pants
"Look for higher rises. If you have to worry that sitting in a meeting could expose something, you don't want to don't wear it," Brooke warns.
[Photo: Viva Luxury]
Do: Keep a pair of heels under your desk
"Always have more formal shoes under your desk in case you get pulled into a meeting last minute!" Brooke advises, from experience. "I always have some shoe I can walk in if need be or one that is boardroom-appropriate under my desk"
[Photo: Damsel In Dior]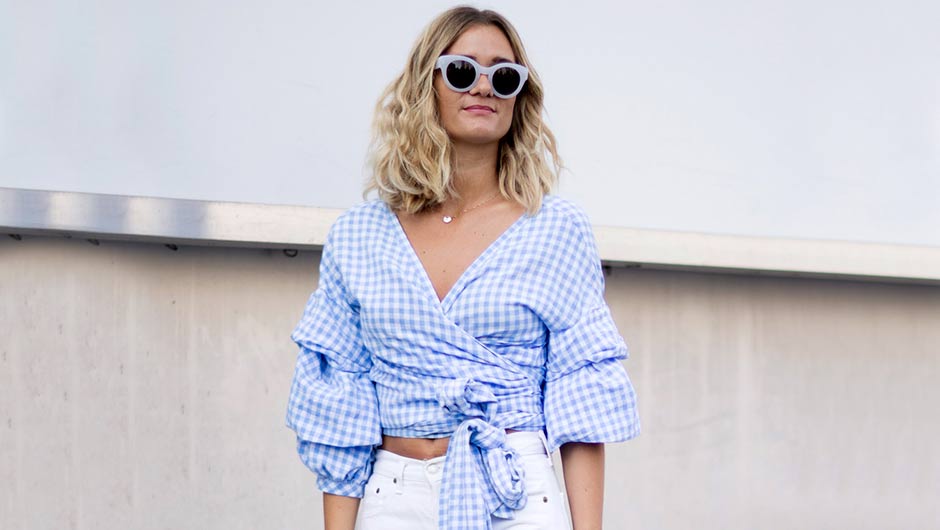 Don't: Midriff
This one is pretty straight forward: "No midriff at the office," Brooke says. Keep the belly buttons and abs for your own time.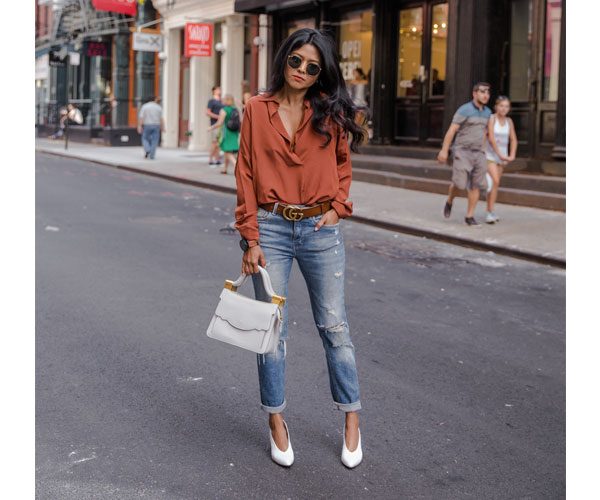 Do: Belt your jeans
Can wear jeans to work? Lucky! Now belt them, Brooke advises. "If you can wear jeans to your new job there are ways to look more polished, like adding a belt."
[Photo: Walk In Wonderland]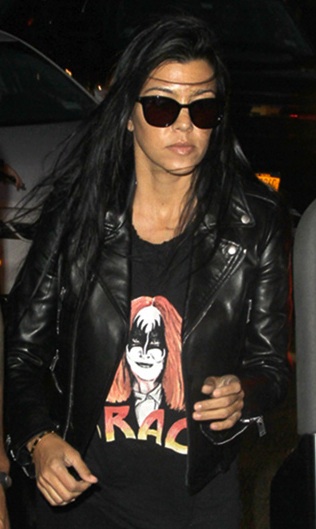 Don't: Graphic tees
"My philosophy is that it's great to set some office boundaries. You don't have to wear your beliefs or favorite cartoon--save it for brunch." Brooke warns.
Do: Wear sneakers to work!
Not all footwear has to be fancy, and Brooke loves mixing it up. "The white sneaker is a great neutral shoe. It's a perfect way to dress down a suiting pant."
[Photo: Athleta Instagram]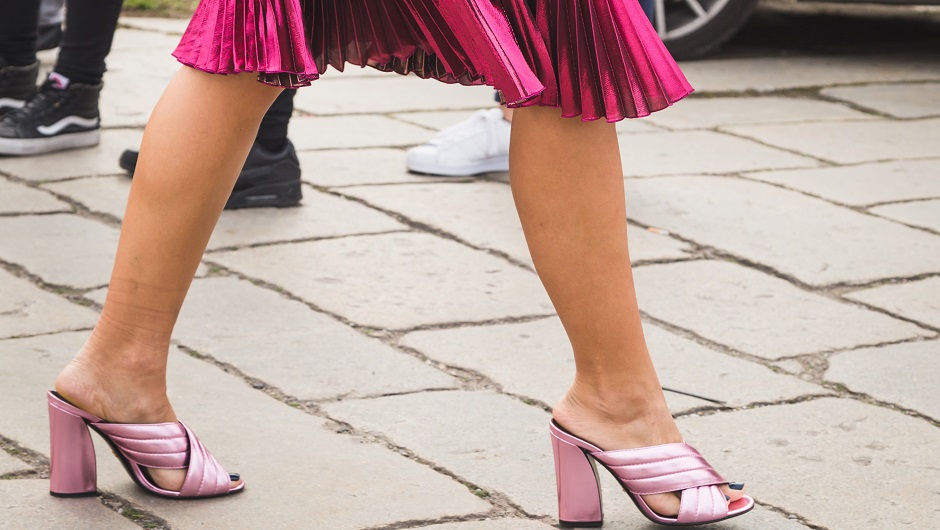 Do: Wear millennial pink
"Pink is one of my favorite color for spring--you'll see this alot in the Fitz offices," Brooke reveals. "It's a great way to update a classic blazer."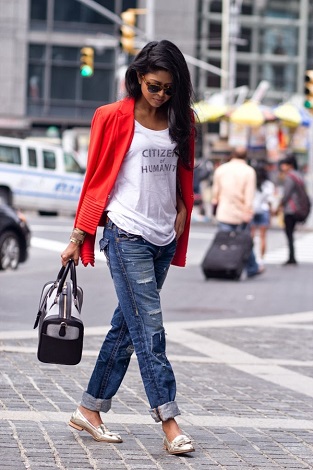 Do: Wear this winning combo
"The coolest girls in street style are donning blazers with high waisted jeans, a belt and a cool loafer," Brooke says. A look that also happens to be totally work-appropriate.
[Photo: Walk In Wonderland]
Do: Stripes!
Brooke's pro tip? "Stripes look so fresh this season--they are bold and colorful and there are so many great versions that take black pants to the next level!"
[Photo: Viva Luxury]
Do: Be ready for anything.
"I believe in incorporating casual pieces and mixing it up but it's still work and often you don't get more than one first impression," Brooke says. "Look as though if you got invited to observe a major meeting you would be ready to go"
[Photo: Damsel In Dior]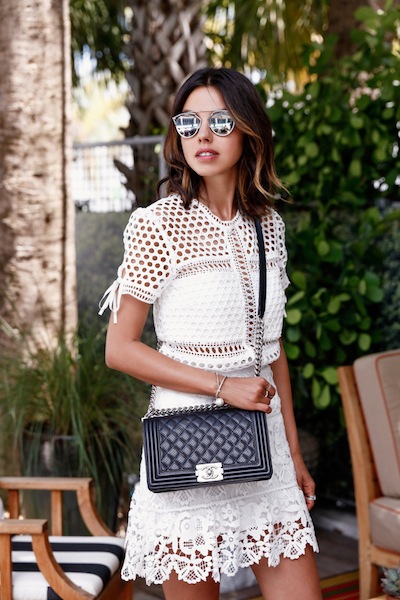 Do: Invest in worthy pieces
"Invest in one look you feel your best self in - could be a great dress or blazer." Nice!