It's not always easy to get to the supermarket so when we shop we load up on goods. Roaming the aisles there are so many yummy things we want to eat.... right now! Tip #1. Never go to the grocery store when you're hungry. Tip #2. Pass on these diet-sabotaging foods if you want to lose weight.
[Photos: Shutterstock]
Juice
Put down the glass and don't take anther sip. Juice can add pounds. That goes for juices in cartons (it's all sugar!) or from the store juice bar. "Juices lack fiber so what you're getting is just a carb that's going to spike your blood sugar," says Alix Turoff, a New York City nutritionist and trainer. But you thought fruit had fiber. And it does. But fiber gets lost when a fruit is juiced. All of the phytonutrients found in fresh whole fruit doesn't translate to just juice, says Turoff. You're much better off squeezing some fresh citrus into a tall glass of water.
Whole Wheat Bread
You probably think that you're avoiding white flour and only eating healthy wheat bread. But just because a food is described as "whole wheat" or "seven-grain" doesn't mean it's good for you unless it has at least 4 grams of fiber. "Refined wheat, aka white flour, contains no nutrients and leaves your body hungrier than when you sat down to eat," says Dr. Marizelle Arce, a naturopathic physician . Any food that lists "wheat flour" or "unbleached enriched flour" is pure weight gain promoting junk. "These empty calorie carbs will cause the next meal you have to be stored and turned into fat," she says.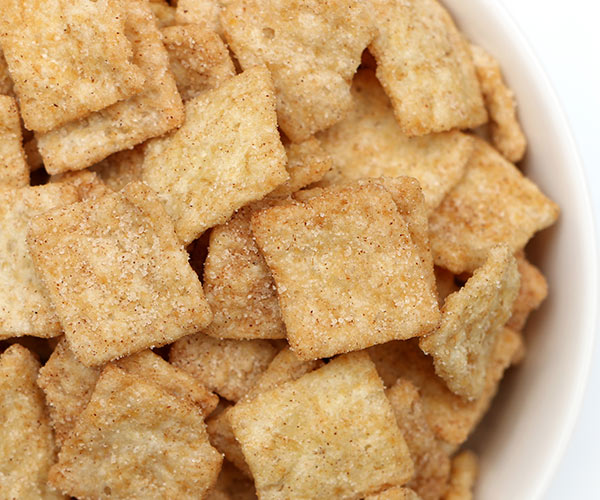 Cereal
There were so many nights we had a bowl of cereal, or two, for dinner. It was the best. We've all done it! But now we know better. David Baillie, a Connecticut-based personal trainer and owner of Front-Line Fitness, says many cereals are highly processed, and full of sugar and refined carbohydrates. It's super important to read the food labels on cereal boxes and aim for one that has at least 3 to 5 grams fiber and no more than 5 grams sugar per serving. And then look to see how much is in a serving. A typical recommended serving size is 30 grams, which Baillie says is about half of what the average person eats.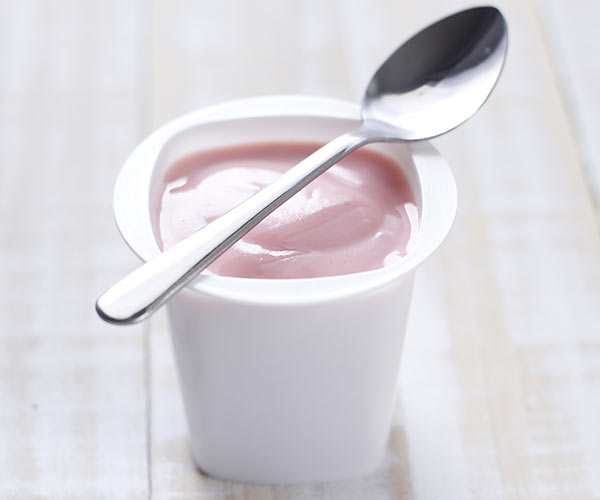 Flavored Yogurts
The jig is up fruited and flavored yogurts. You're bad news. "Yogurt is a good source of protein, calcium, vitamin D, and probiotic bacteria such as L. acidophilus, but not all yogurts are created equal," says Jenny Dang, RD, the founder of Eat Your Dang Veggies. Flavored yogurts contain more than 15 to 18 grams of total sugar. Sure some are natural but most are added empty calories. "You can reduce your added sugar intake by choosing plain, unflavored yogurt and flavoring it with fresh or frozen fruit, nuts, cinnamon or a drizzle of honey," says Dang. "The fruit will give you an extra nutrient boost and the almonds contain healthy fats that will keep you feeling full."