The Zara Fall/Winter Sale 2020 is underway, and if you haven't had a chance to shop yet–don't worry, there's only one item you need to buy and it's this Teddy coat for just $22!
I'm seriously so mad because I bought the coat for the full price of $128 earlier in the season. Even though I love it SO much and it's my go-to weekend coat, I'm just a *little* bit salty that everyone else is getting it for the price of a t-shirt practically.
When I first saw the price I thought it was a typo because most coats in the sale are marked about 30% off and will still set you back $70-$80. But it turns out that it is NOT a typo, and a little birdie confirmed to me that she was able to check out with that price. All I can say is–WOW.
But since it's a whopping 80% off, many of the sizes are already gone as of press time. (If you miss it completely, we've included a few other fuzzy favorites below!)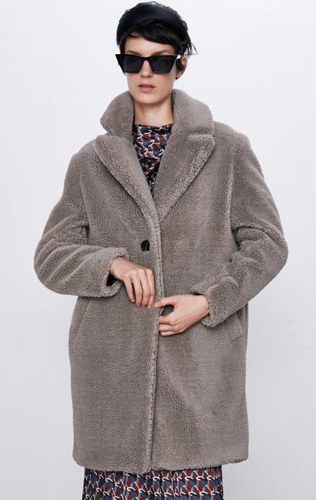 Zara Fleece Coat ($22.99, down from $129)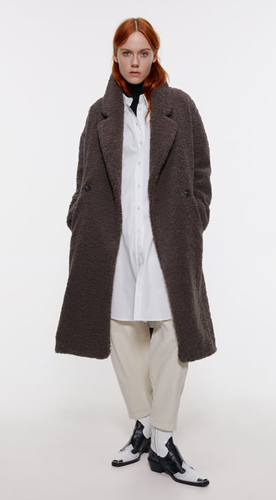 Zara Fleece Coat ($79.99, down from $129)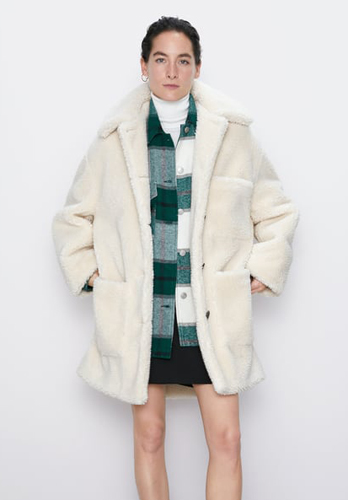 Zara Fleece Coat ($79.99, down from $129)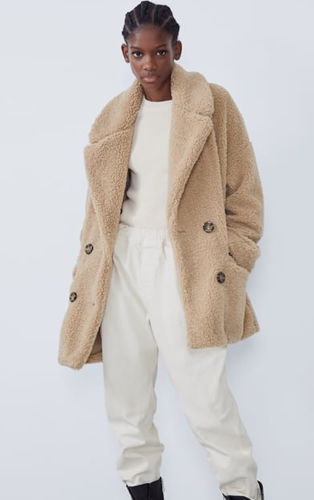 Zara Fleece Overcoat ($79.99, down from $119)