You guys, it's almost time for Zara's upcoming biannual sale. We all know that Zara seldom hosts major markdowns and that ti keeps pretty tight-lipped as to when to expect a sale, but the retailer has consistently held two big sales each year for as long as we've been keeping track.
Next up on Zara's sale schedule will be the Zara Fall/Winter 2019 sale. And we've got you covered on what to expect, when to expect it and what to shop.
What Is The Zara Fall/Winter Sale?
The Fall/Winter sale happens just at the start of winter, boasting markdowns on all Zara collections for the fall and winter seasons. We're talking about sweaters, dresses, jeans, shoes, handbags, accessories… you name it. This is the time of year when you walk into a Zara and can leave with everything you want, most likely for less than $100… unless you're like us and plan on going a bit over-the-top.
When Is The Zara Fall/Sale 2019?
As mentioned before, Zara swears itself to secrecy when it comes to details on its sales. But we know from previous years that the Zara Fall/Winter sale always falls just a few days after Christmas. Last year, the sale started on December 28, but we're going to start keeping our eyes peeled as early as the 26th.
What Is On Sale At The Zara Fall/Winter Sale 2019?
We don't know exactly which items will be marked down for this year's Fall/Winter sale, but basically everything that came out in fall or winter this year will be fair game. We also know that prices dropped down to as low as 85% off last year!
We've started skimming the Zara site to make a wish list for what to shop during the Fall/Winter 2019 sale. Here our a few of our favorite best-sellers.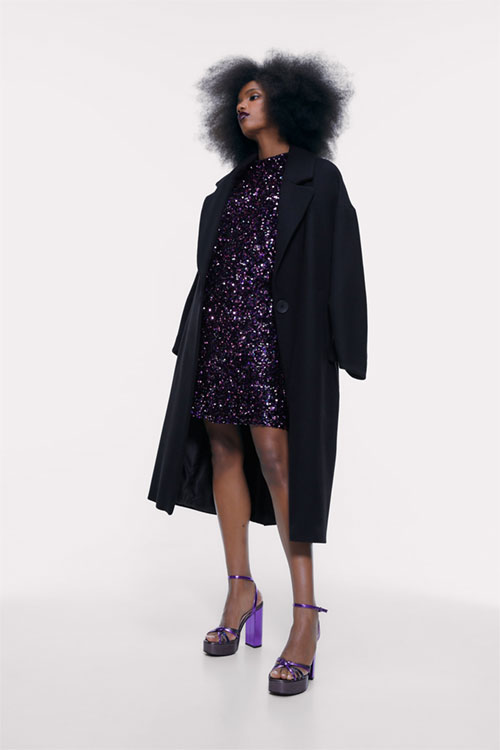 Zara Sequin Dress ($69.90)
This sparkly dress is a must-have for NYE parties. It features a high collar, short sleeves and a chic back opening with button-closure.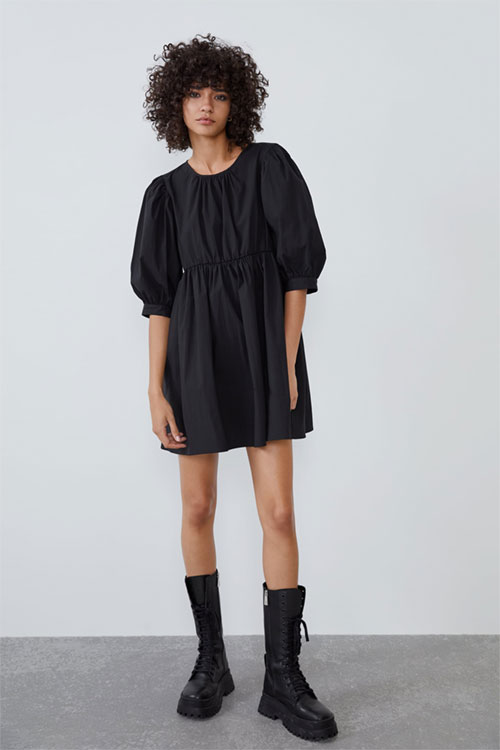 Zara Puffy Sleeved Dress ($49.90)
With a round neckline and mid-length sleeves, this short dress would look cute paired with tights and boots.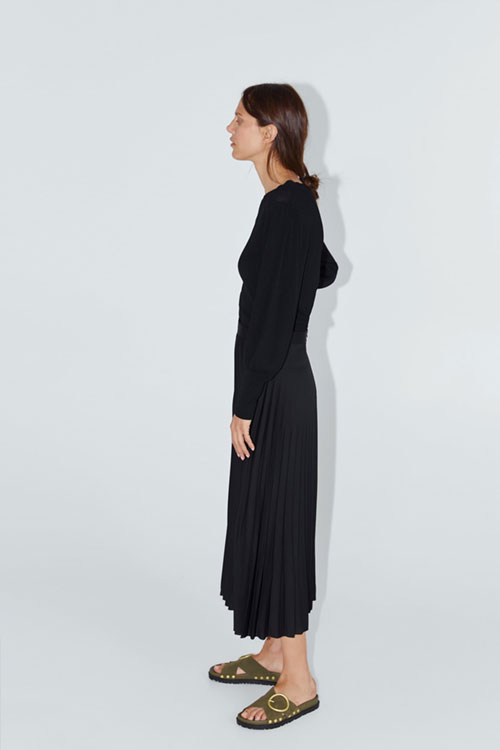 Zara Pleated Skirt ($39.90)
This super-trendy skirt belongs in your closet. We love the long pleat details and flowy fit.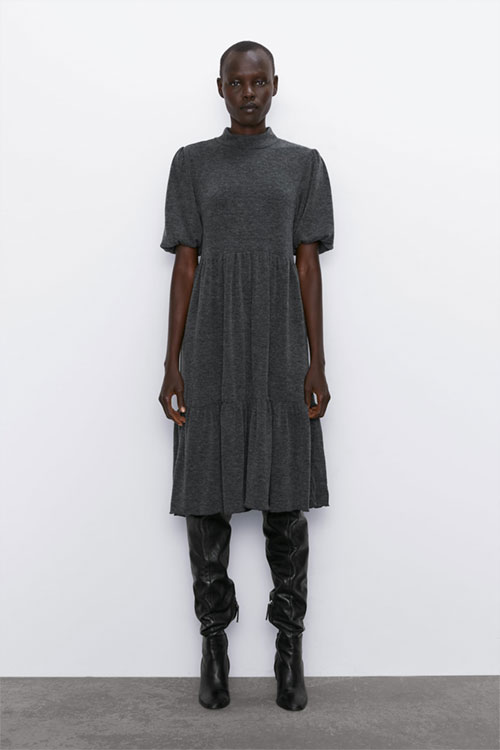 Zara Soft Feel Dress ($39.90)
This midi-length dress might be the softest style in Zara's current selection. It features a high collar, short sleeves and a ruffled hem.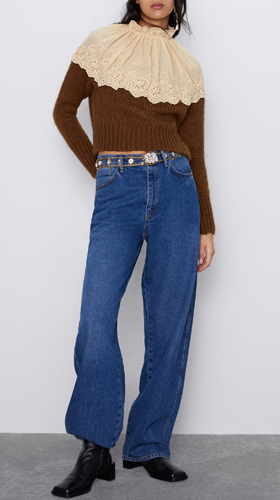 Zara Contrasting Embroidery Sweater ($49.90)
You can never have too many sweaters, especially if one of them is this style with contrasting embroidery, a high collar and ribbed trim.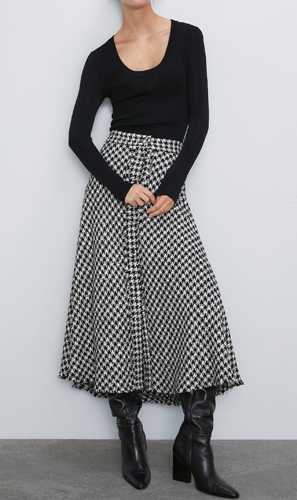 Zara Houndstooth Skirt ($69.90)
This A-line, mid-length skirt is made with a classic houndstooth pattern that pairs nicely against any solid-colored sweater.
SheFinds receives commissions for purchases made through the links in this post.