Zara's Black Friday sale is one of the more anticipated events of the year (expect 30% off everything tomorrow, Friday, November 23), and now that it's upon us, you might be wondering how long the sale will last and whether they'll have a Cyber Monday sale, too.
Since 2014, the brand has typically offered 30 percent off the entire store for Black Friday then followed it up with 40-50% off select items for Cyber Monday. Not bad!
40-50% Off Select Items
Based off their promotions in the past, Zara will likely have a selection of items for 40-50% off on Monday, November 26.
How do we know? Last year, the sale was 40% off select items and in 2016 it was 50% off select items. In 2014, the store even had 50% off select items for the entire Cyber Week period, which was very nice of the Spanish retailer.
Sure, it's not as enticing as a sitewide sale, but beggars can't be choosers.
Or can they? Twitter users in past years have expressed frustration with how the retailer simply adds new products to the sale section (and that there weren't very many of them) instead of having a big store-wide event.
Zara has literally 12 items on sale for Cyber Monday…. TRIGGERED

— Fariya (@fariyasheikh_) November 28, 2016
"Zara has literally 12 items on sale for Cyber ​​Monday… TRIGGERED" wrote Twitter user fariyasheikh_ wrote in 2016.
Additionally, the sale will likely not be promoted with a landing page or a big homepage banner, which means that many shoppers won't be able to find it. In previous years this has led to confusion over whether they even participated in Cyber Monday at all.
Why did Zara decide not to participate in cyber Monday this year

— Collin Tyler Burris (@CollinBurris7) November 28, 2016
"Why did not Zara decide to participate in cyber Monday this year?" Twitter user CollinBurris7 wondered, even though they had in fact marked items down.
TL;DR, don't expect a big sitewide sale on their homepage on Cyber Monday. Look for a "Sale" section and anticipate only a small handful of items on sale. We hope you like them!
$59 Coats
Speaking of "what will be on sale?"–what can you expect to find? Last year's selection included two cozy coat styles for under $60: a Contrasting Texture Jacket ($59.90, down from $199.90) and a Vintage Style Coat ($59.90, down from $119.90). Getting a super warm coat for less than $60 is a good deal, no matter what you ask the Twitter users who were complaining. The coats were even long styles, too, and totally on trend. A great deal. We're hoping they'll have something similar this year.
$22 Tops
According to Racked, last year the retailer included a polka dot blouse with bow in the sale. It was on sale for just $22.90 down from $49.90. We hope that they'll have more tops at that price point in the sale. They're perfect for work, and come with feminine details like ruffles and bow collars.
$22 Handbags
Last year they had a variety of handbags–crossbodys, backpacks, etc.–in the sale section on Cyber Monday. Most styles were $22.90, marked down from $29.90. If you need a new trendy bag (maybe something for New Year's?) this will be the perfect place to stock up.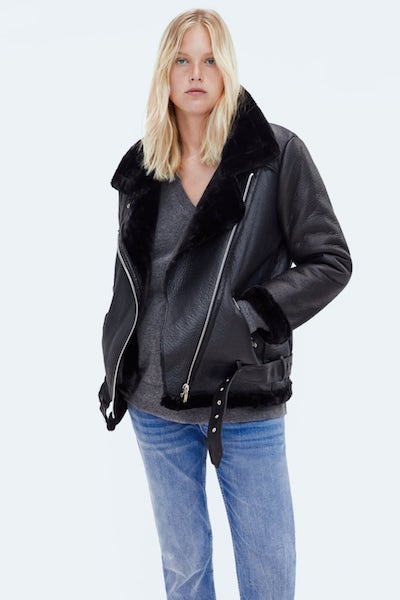 Shop now: Zara Contrasting Biker Jacket ($149)
This jacket is reminiscent of Acme Studio's shearling trimmed leather biker jacket, which happens to retail for a whopping $2,800. This Zara price tag is starting to look pretty good now, isn't it?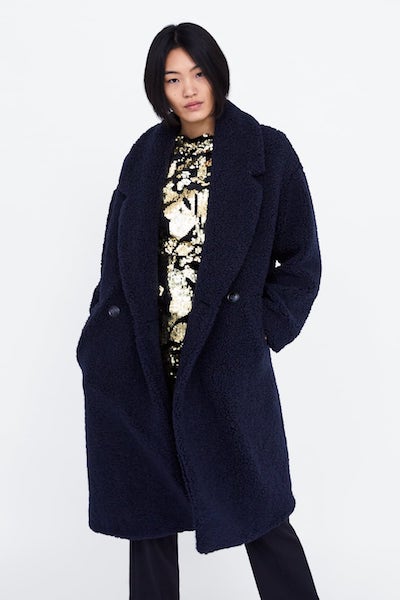 Shop now: Zara Textured Coat ($129)
Teddy, faux fur and shearling coats--aka, the fuzziest ones ever--are majorly on trend now. We hope that one of these fuzzy coats are included in the sale like last year. Our pic would be this long textured coat that originally retailed for $129.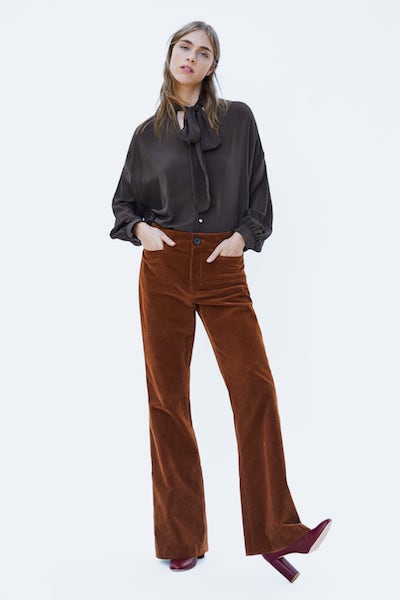 Blouse with Tie Detail (99.90)

This flowy blouse is slightly boho, but still buttoned up enough to be worn to work. Especially with fall's wide leg curdory trend!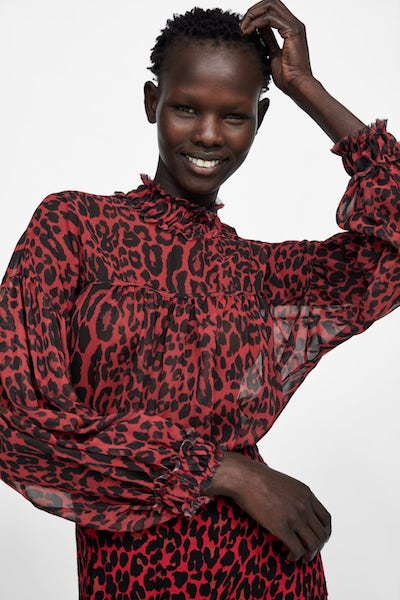 Zara Animal Print Blouse ($39.90)
Zara has had this red animal print in stores for some time--I wonder if they'll use Cyber Monday to mark it down?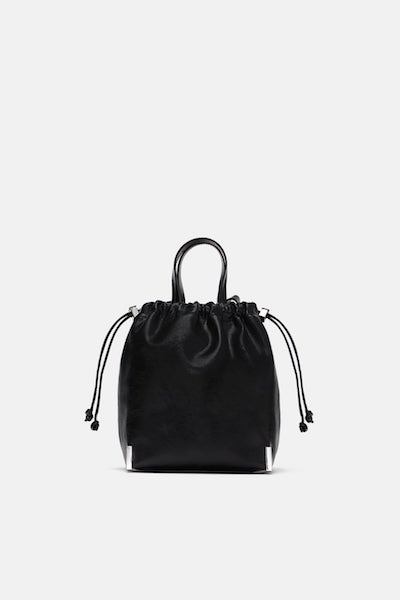 Gathered Top Bucket Bag ($39.99)
Get the best of both worlds: a top handle bag and a bucket bag.