This post has been updated on 6/20/19: 
Zara isn't one of those retailers that always has a sale. In fact, it typically withholds sales seasonally, so you have to wait a couple months to get the best deals. Luckily, the Semi-Annual Spring/Summer Sale is so soon. A salesperson at the Greenwich, CT Zara location confirmed to our editors that the sale will take place the last week of June, and indeed it has: the sale is now live!
Here's everything you need to know about the big event:
What To Buy
$40 Off Dresses
Here are our editors' picks from the sale:
This Pleated dress ($49.99, down from $69.99) is perfect for all those summer weddings, and also comes in pale yellow and kelly green.
Low-heeled strappy leather sandals ($29.99, down from $39.90)
Faux leather biker jacket ($45.99, down from $69.99)
What is it?
Zara runs two semi-annual sales each year–a spring/summer sale in June and a winter sale in December after Christmas. The sale isn't sitewide, there's a dedicated selection of items marked down. But the markdowns on these items total 20-75% off full retail price, and the selection is very deep (like, thousands of items). Trust us–you don't want to miss it.
The bi-annual sale runs online and in stores, and is a great chance to snatch up Zara pieces–from work-friendly blouses to pleated skirts, heeled mules, fitted blazers, trendy items and more–for a big discount.
Customers look forward to this sale because the prices are THAT good. Think skirts for $9.99, jeans for $19.99, dresses for under $20 and more.
When does it start?
The sale is now live!
It typically takes place in the third week of June. In 2019, the sale started on Thursday, June 20. In 2018, the sale started on Wednesday, June 20. In 2017, the sale started on Thursday, June 22. In 2016, the event began on Thursday, June 23. In 2015, it started on Friday, June 19. And in 2014, it went live on Friday, June 20. Yep, that's a lot of Thursdays and Fridays for the start date.
The discounts go live at 10pm for online shoppers the day before the in-store event starts. Based off these historical dates and a tip from that Connecticut store employee, we can anticipate that the 2019 event will start on or around June 21. Some sites have listed the date as Saturday, June 15, although it has not been confirmed by a rep for the brand.
Zara sale starts tomorrow. Don't say I didn't tell you #ZaraSale #GirlTalkZA pic.twitter.com/jiOI38VEac

— MphoⓂ️ (@Mpho_Marota) June 21, 2018
How can I sign up for alerts?
The best way to find out when a Zara sale starts is via their newsletter. Email subscribers get an alert around 10pm that the Summer Sale has gone live, at which point you can shop it online immediately. A lot of the inventory goes quickly, so you want to be the first to shop.
What will be on sale?
In previous years, Zara has had tops for under $15, accessories for under $10, dresses for $15.99-$39.99, jeans for under $40, handbags and purses for around $20, sandals for $50, and more. Expect their trendiest items, aka everything, to be marked down just in time for the new season. We love you Zara!
Here's a preview of what's to come, from the brand's "Special Prices" section (usually an indicator of what the retailer is willing to mark down):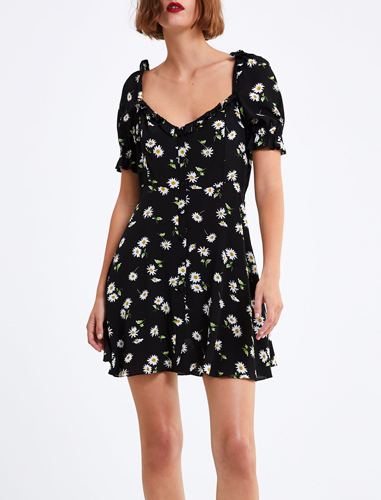 Zara Floral Print Dress ($19.99, down from $29.99)
Dresses will be priced in the range of $15-$40 at the summer sale, but we love this floral print dress in the meantime. It's competitively priced under $30 and will be your new go-to for spring.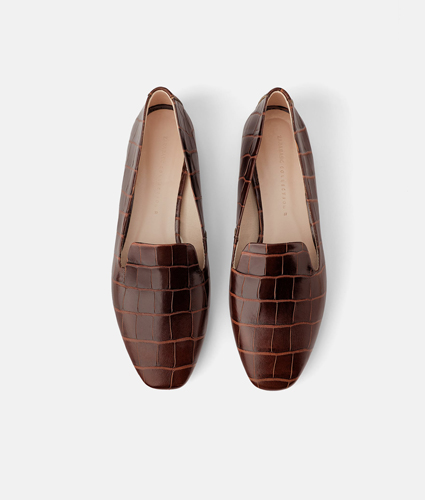 Zara Low Leather Animal Print Shoes ($49.99)
File these under "shoes that look way more expensive than they are."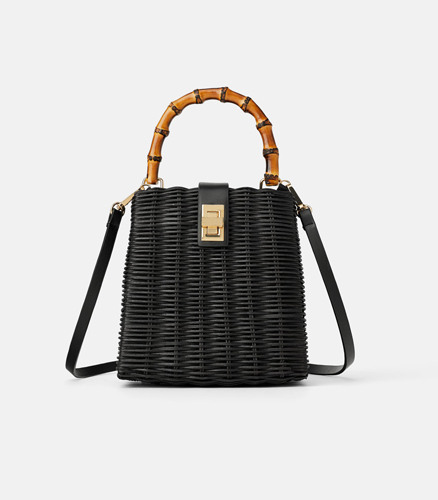 Zara Woven Crossbody Box Bag ($29.99)
A trendy yet still somehow timeless woven top handle bag you will wear countless ways.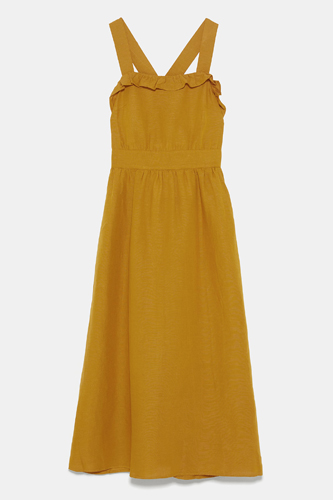 Zara Rustic Dress ($69.90)
We are living for the mustard yellow hue of this easy-going summer dress.