Don't wait for the Avon lady to come knocking. Simple head to Avon.com for massive savings on their popular cosmetics and skincare. Plus, use code LSFREE40 at checkout to get free shipping on your order of $40 or more.
Look, mom, no hands! Well, OK… one hand. The Pro-to-go Lipstick (was $10, now$4) only takes one hand to pop it out, apply, and close it up. Please don't apply while driving.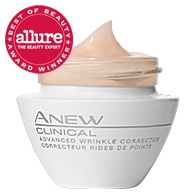 Use ANEW Clinical Advanced Wrinkle Corrector (was $32, now $23) every morning to instantly plump up skin and minimize wrinkles as it works with your skin to build strength from the inside out.

Click it from levels one through eights to optimize your lash volume with an Oprah favorite, Spectra Lash Mascara (was $10, now $6).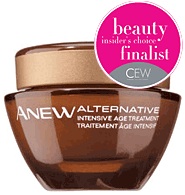 ANEW ALTERNATIVE Intensive Age Treatment PM (was $32, now $23) uses Eastern herbs and pharmaceuticals to restore skin's natural balance and youth by repairing it overnight.
More Sales and Deals
Bath & Body Works: Up to 75% off select items
Bliss: Use coupon code FEB210 for 15% off all Bliss and Remede products
FragranceNet.com: Use code VALDAY8 for $10 off orders of $80 or more.