SHEfinds receives commissions for purchases made through the links in this post.
Rihanna's Puma creepers were impossible to keep in stock. Those of you who didn't snag a pair probably live your lives as the crying face emoji (No? Just me?). Anyways, I was shocked when I came across the HOLLLLY ($89.95) sneakers by Steve Madden because I legit thought they were the Rihanna creepers. Sadly, they are not. But the two sneakers look pretty damn similar minus the Puma stripe, because, well, duh. If you are an unlucky soul who doesn't own RiRi's cult shoes, here's your next best option:
Which shoes do you like better? Let us know in the comments below!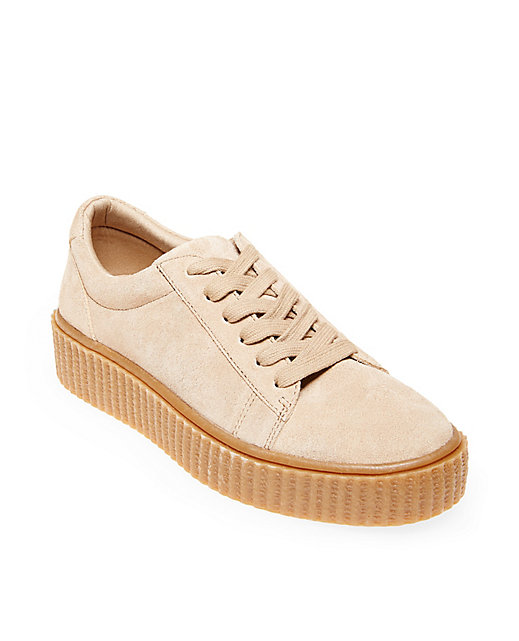 Test your fashion savvy some more with star sneakers and rainbow crossbody bags