It's that time of year again; time to head back (or off) to college. There are so many exciting things ahead, but one of the most enjoyable is being able to decorate the new room.
Having a styled room is so important because it's not only the one space you have to let your personality shine, but it also makes your room truly feel like a home away from home. And honestly, who wants to live in a plain white room for a whole year?!
To help make your life a little easier, we sat down with Co-Founder and Creative Director of Dormify, Amanda Zuckerman, to help you get the insta-worthy room that everyone on your floor will love. Check out her tips below:
1. Where to start. First things first, find a theme that reflects your personal style. Then, start with the bedding since it is the focal point of the room and gives you the chance to play around with textures and prints with the pillows.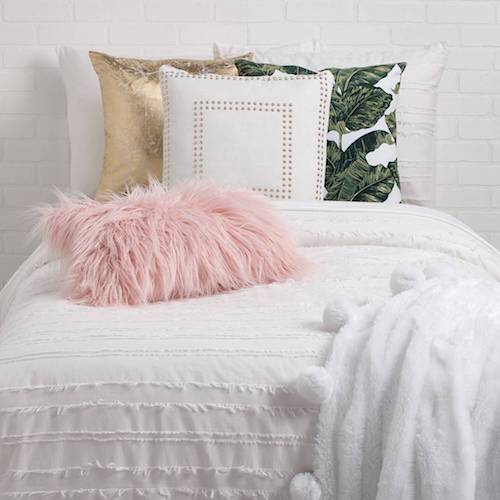 2. Small spaces solved. One of the hardest parts about transitioning into a dorm room is, well, the lack of space. That's why multifunctional furniture is key. For example, a trunk or ottoman that serves as storage but also as additional seating or a stepping stool onto your bed is a great investment.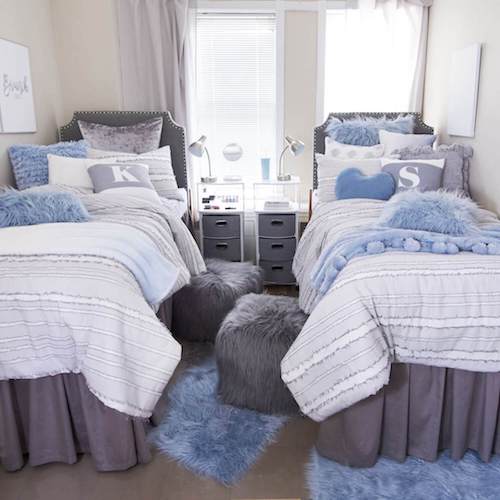 3. Bye bye bare walls. Covering up all those white walls is not as hard as you think. Items like tapestries or creating a trendy gallery wall (where you can mix prints, neon lights, and wooden signs) will make plain walls more interesting.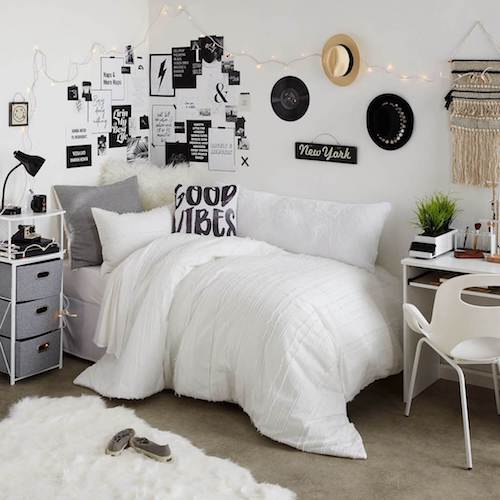 4. Functional closet space. Just like the rooms themselves, dorm closets aren't usually all that spacious. Luckily there are plenty of ways to optimize your space. Items such as hanging organizers, legging hangers, and shoe racks will allow you to fit the most in your closet without it looking like a disaster.