E.L. James Releases The Newest Fifty Shades Of Grey Spinoff: Wine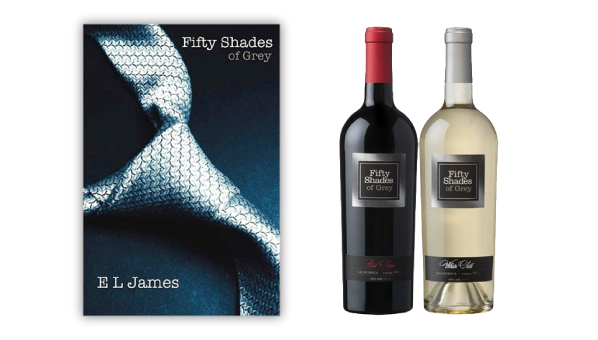 We've all read it, and we all know what it is, even if we don't want to admit it. But Fifty Shades Of Grey is back in the spotlight for something that's hopefully better than the disappointing news of who's playing the infamous Christian Grey (we were rooting for you Matt Bomer). To help us wallow and forget about that upset, E.L. James has released Fifty Shade Of Grey-inspired wine in two blends, Red Satin and White Silk. The two bottles are supposed to represent the "naughty" and "nice" parts of the characters, and to remind you that wine plays an important role in the series. Insert any scene from the trilogy now.
If you were one of those people who sneakily read the books on your Kindle so no one would see, luckily you can purchase the wine in private too. It's available online and you can buy up to 12 bottles. James must think we're going to need a lot of booze to get through the movies. Oh boy.
GET YOUR FIFTY SHADES OF GREY WINE NOW
To help distract you from thinking about Mr. Grey, check out celebs' nail art from the Emmys, the best hats and hairstyles for fall, and your ultimate fall sweater guide