Everyone is freaking out about the creepy Netflix original series "Stranger Things," (if you haven't seen it–you must watch!), specifically the character Eleven or 'El', played by the actress Millie Bobby Brown. Eleven is a special little girl with many psychokinetic gifts, which makes for an excellent 2017 Halloween costume, especially since season two officially comes to Netflix October 27. Not to spoil too much, but season one of the show ended on a cliffhanger, and fans weren't sure if El would make a comeback in the following season. But, much to everyone's relief, the trailer revealed that she will in fact remain one of the stars of the show. Tons of people dressed as Eleven for Halloween last year (myself included), with her notorious blonde hair, pink collared dress and white striped tube socks. I even carried around an empty box of Eggo waffles (you'll have to watch the show to get this reference). But, season one Eleven is literally so last year, so give your Halloween costume a timely upgrade with a similar DIY outfit inspired by her brief appearance in the season two trailer. Don't worry—if you want to recycle your costume from last year, you only need to make a few tiny tweaks.
Keep in mind that the show's based in the '80s, so your clothes for this costume will look like so. You'll still need a light pink dress (preferably with a Peter Pan collar) for the main component of this season's ensemble. This is tricky because Eleven's collared dress is definitely from the kid's section–it's really tough to find the exact version in adult size. I ended up wearing a light pink shift dress that I already had on-hand, like this one from Lulu's, but costume websites have actually created identical versions of Eleven's signature apparel. You can even buy a fake collar to affix to any dress.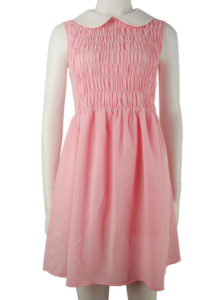 Stranger Things Eleven Dress ($32)
Eleven wore a blue windbreaker jacket in season one, but the new trailer actually shows her wearing a blue and green plaid oversized flannel. You can get one from L.L. Bean or Buckle.
You need the green striped tube socks, too! Eleven wears tall white socks–luckily this is a really cheap thing to buy. You can get the exact look with these 2-stripe tube socks, or this pair from American Socks. If you're feeling cheap, just wear any tall white socks.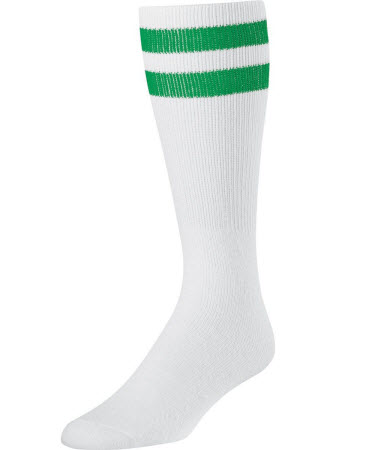 2-Stripe Over The Calves Tube Socks ($3.87)
Eleven wears white tennis shoes. You can really nail the look with white Converse, or basically wear any old white sneakers that you already own.
Converse Chuck Taylor All Star Low Top ($50)
As a baby of the 80s, Eleven is rocking her classic Cassio watch.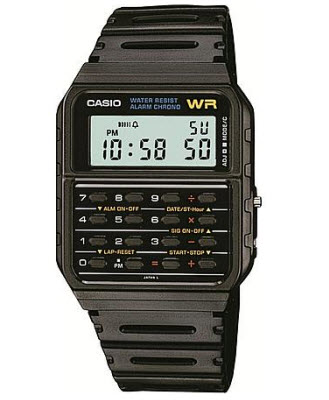 Casio Classic F91W-1 Watch ($18.95)
Eleven rocked a blonde wig for most of the original season, but you'll have to ditch your locks for this new look and flaunt her hallmark shaved head look. You can style your hair to look that way, or buy a short hair wig.
For more DIY 2017 Halloween costumes, check out the best pop culture Halloween costumes this year.
SheFinds receives commissions for purchases made through the links in this post.