Everyone is beautiful in their own skin – and their own height! Ever wonder what separates you from your basketball player bff? Or your short sidekick? We're here to answer your burning questions about your height. So, whether you've always been the shortest, tallest, or somewhere in the middle, your height says something unique about you!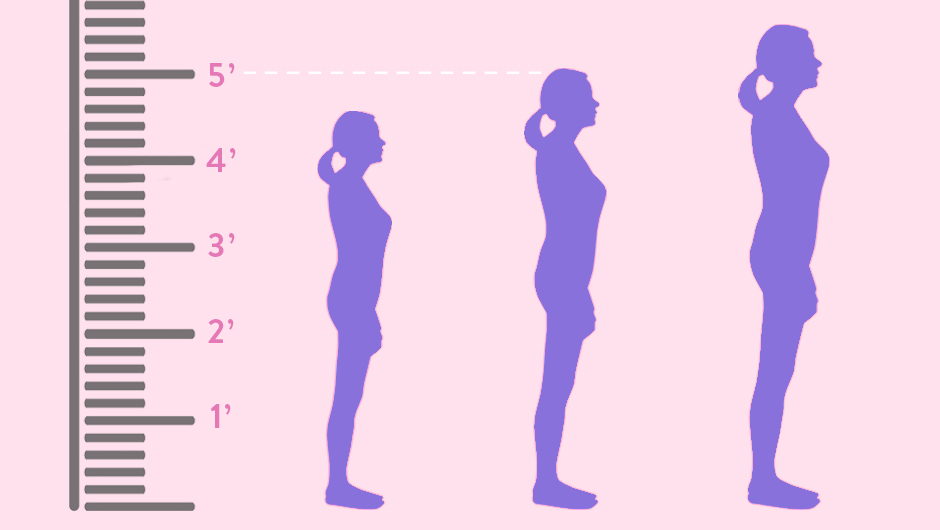 If you're 5'3″ and below… you're the short one of your friend group, but that doesn't mean you're not strong! Small, but mighty is your motto – you have a bubbly and infectious personality, and people always gravitate towards you when you enter the room! As a petite, you love the attention, but be careful not to steal the spotlight from your friends.
If you're 5'4″ to 5'6″… you're used to being in the middle. Sometimes you feel a little overshadowed by your tall friends, and a little bit "average," but that shouldn't stop you! Your height is ideal – you're not too tall, not too short, but juuuuust right. You tend to be a people pleaser, and may sometimes get lost in the crowd. But you are important – friends and family always count on you when they need someone to lean on and know that your friendship and love is loyal.
If you're 5'7″ and up… well, you're tall – and you've been hearing that all your life! We know it was awkward being taller than most all the boys in your graduating class, but you have learned to own it! You have confidence and power #werk, and you know how to strut your stuff. (You've also been getting an extra leg exercise when squatting to take pictures with your friends!) Sometimes you can come off as intimidating, but you know how to show off your goofy side and win over everyone's hearts!
Be sure to check out What Your Favorite Exercise Says About You and What Your Tongue Shape Says About You!