I basically spend all day stalking Beyonce's Instagram and every time she posts a selfie, I pretty much have to hunt down what she was wearing. So in order to make myself feel productive, I'm sharing one of my latest finds–Bey's Nike Sky Hi Dunk Milan Wedge sneakers. The kicks are actually kinda old (in sneaker time), but no less amazing. The sad part is, though, you can only get her exact kicks on eBay.
But, there's hope yet! You may not be able to get Beyonce's exact Nike Milans, but you can get a pair that look just like them. These Nike Sky Hi Dunk Wedge Sneaker ($120) are available in loads of sizes and come in 7 different colors. And yes, they're really only $120! Get yours below.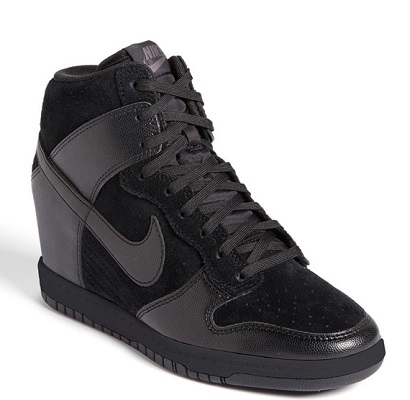 Nike Dunk Sky Hi ($120)
Don't miss Bey's kale sweatshirt, celebrity handbags and the new "It" bags.
[Photo: Instagram]