Don't you love getting a new pair of rain boots to combat the wet weather? I do, too. Don't you hate when you open the box to your brand new rain boots and they smell like, uh, rubber. The rubber smell can be overwhelming and can even deter me from wearing my rain boots, which obviously defeats the purpose. Luckily, there's a way to fix it!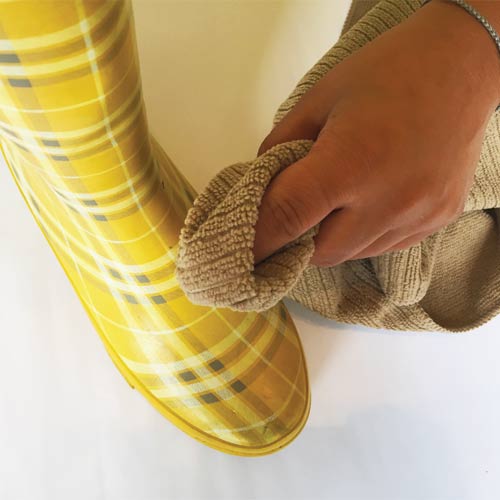 1. Dilute white vinegar with water.
2. Dampen a cloth or paper towel with the diluted solution.
3. Rub your rain boots all over.
4. Wipe dry with a clean cloth.
Now, go stomp in those puddles with your non-smelly rain boots!
Don't miss how to store jewelry using basic household items and shop these cute short rain boots that are perfect for summer!